Hourly Pricing: Should You or Shouldn't You?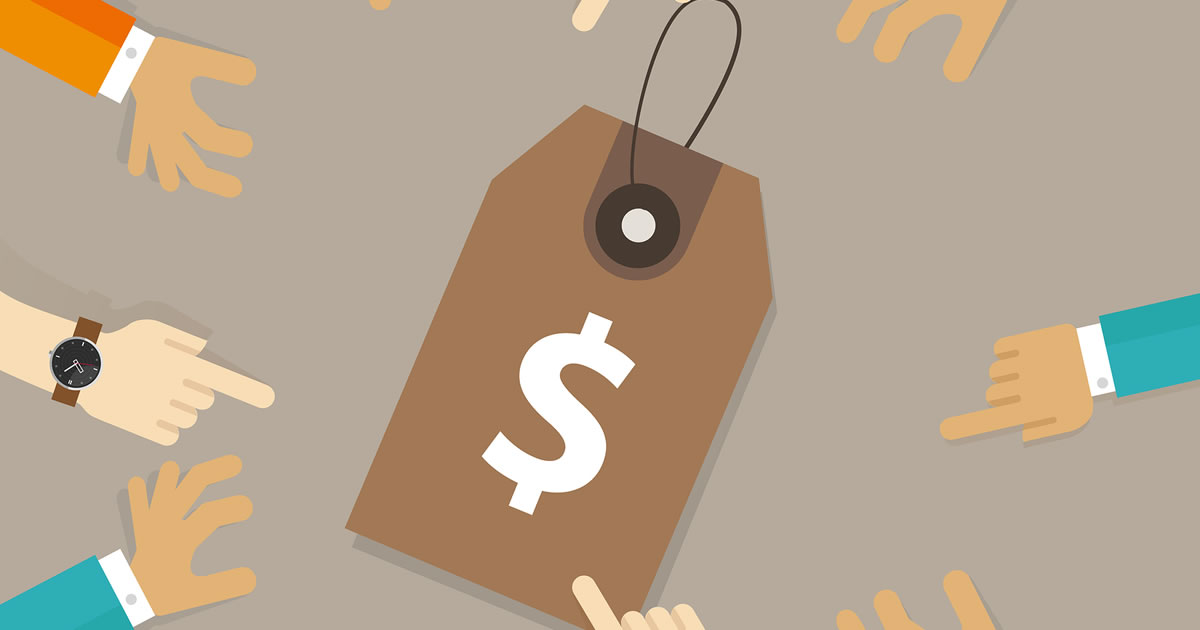 If you hate talking about money, you are not alone.
In fact, so many copywriters hate talking money with clients and prospects that they resign themselves to pricing their services by the hour just to avoid "the money conversation."
I understand. Hourly pricing is easy. Just track your time, multiply, and submit an invoice.
Seems simple, but here's the thing: this actually causes a tremendous amount of worrying, especially if you're new to copywriting and things aren't yet moving along as naturally — or quickly as you'd like.
I hear that stress in a writer's voice with statements like this:
"Should I invoice for all the time it takes?"
"Will they have sticker shock and fall off their chair when they see how long it took?"
And, of course, most important, "Will they pay?"
This stress is the number one reason pricing by the hour is the worst possible strategy for copywriters.
Your Hourly Rate Isn't Your Price
Sometimes it may seem like hourly pricing is the only option because the client will ask you, "What's your hourly rate?"
And if they ask for it, don't you have to give it to them?
Well, no, actually, you don't.
Clients and prospects often ask this question because they don't know better. They don't know that there are many other pricing strategies to choose from, many which are actually much better for everyone involved. This is your opportunity to educate them a bit. Instead, you can give them a better way to price that gives you more control.
You see, the problem with answering that question with a number is that your hourly rate is not a price. It's just a number. And unless you actually estimate how many hours you're going to spend at that rate, you're not giving them a price. So it's a false premise. And they think they're getting a price when they're actually not.
Why You Shouldn't Price Hourly
Think about it this way.
If your client has $3,000 to spend on a landing page and you can complete it in an afternoon, why should it matter how long it takes you? (And more to the point, how is it their business?)
The only thing that matters is that you deliver the highest possible quality on time.
And with time and experience, the better you get at copywriting, the more you should be able to charge, right?
But when you do hourly pricing, it's backwards: the better you get, the quicker you get, but the less you can legitimately charge!
Does this make sense for you? I think not.
What to Do?
So if you're pricing hourly, I highly recommend that you consider other options.
Start by learning about all the pricing strategies at your disposal so can choose the one that works best. There are plenty to choose from, including project pricing (aka, fixed fees or flat fees), package and tiered pricing, retainer pricing, value-based pricing, and more. (I go over these options in-depth in my program, AWAI's Simplest Guide to Pricing Copy Projects.)
Then, for each and every new project and client, you decide which strategy (or which combination of strategies) makes the most sense.
Because selling copywriting services is not at all like selling a ham sandwich. And the pricing process is never as black and white as you might like it to be.
When You Should Price Hourly
All that said, there will be exceptions, of course.
In fact, there are certain times when hourly pricing is actually the best strategic option for everyone involved. I'd even go so far as to say that hourly pricing may be your best option if you are one of these people who care so much about your work that you don't care how long it takes you.
You see, I know more than one creative professional who's found themselves in a bit of a bind because they care, maybe a bit too much, about the quality of their work. The result: they end up over-delivering and losing money.
So if you are one of these perfectionists, I'll make an exception to my "no pricing hourly" rule. To make sure you're compensated for as much of your effort as possible, I will suggest that you try hourly pricing.
However, there's one big caveat: you must communicate clearly, and often, about it.
If you don't let your client know how much time you are actually spending, there is bound to be a surprise at the end — and no one likes those kinds of surprises.
The key to making hourly pricing work is to have the discipline to track your time, document it clearly, and then, most important, communicate it. You can suggest a regular check-in call to keep in touch with your client about the status of the project and update them on how much time you have spent so far.
One side benefit to note: pricing hourly and communicating about it often will give you lots of practice talking about money! It will force you to say, "All right, let's talk about money and time. Here's how much money you've spent. Here's how much time I've spent."
This will solve the very first problem I addressed: the reluctance to talk money.
Do you have any pricing questions for Ilise? Ask them in the comments below so we can help.

The Professional Writers' Alliance
At last, a professional organization that caters to the needs of direct-response industry writers. Find out how membership can change the course of your career. Learn More »

Published: April 11, 2018