How a Little White Lie Made This Copywriter $500,000 Richer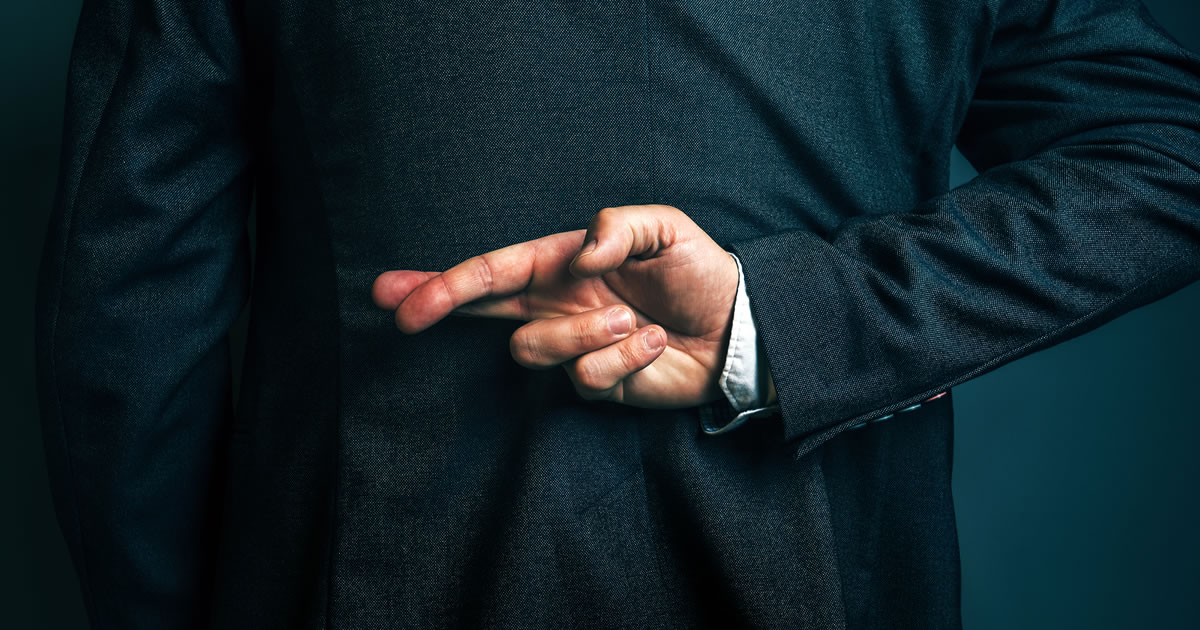 My husband and I love any kind of television shows and dramas that are full of history. We've already watched both seasons of Versailles and are eagerly waiting for the third installment.
Sadly, we found out that the third season will be the last.
So, we started looking for something new. That's when we stumbled across the Netflix mini-series, Troy: Fall of a City.
Troy was an ancient city in Asia Minor, now known as Anatolia in modern-day Turkey. It's also the center point of Homer's Iliad, which tells the story of the "kidnapping" of the Sparta Queen Helen, taken by Paris, the son of Troy's King Priam.
The Greek King Agamemnon vows revenge and so begins the 10-year Trojan War. It all ends when the Greeks tell a lie in order to fool King Priam.
They offer him a giant horse statue made of wood, telling him it's a "gift of peace." The King accepts not knowing that hiding inside the Trojan horse are Greek soldiers.
Once they gained entrance into King Priam's fortress, they attacked his soldiers who are unprepared. And thus, Troy finally is defeated and Helen returned to her husband.
In the television series, a dialogue occurs between two of the soldiers who regret being away from their families for so long. One asks, "What if our families have moved on as we have been here fighting for 10 years?" The other soldier asks, "What if Helen was meant to be with Paris all along?"
Why I am telling you all of this, Dear Copywriter? Because I hear a lot of "what if" questions from aspiring writers, such as:
What if I'm not a good enough writer?
What if I'm not ready to make the leap into full-time freelance copywriting?
What if I can't find enough paying clients?
What if I don't make a lot of money?
There is nothing wrong with asking these questions. In fact, you can't move forward in your writing career unless you take the time to reflect on what it is you want to accomplish.
The problem comes in when you take no action. Because doing nothing is wasted opportunity.
Suppose we flipped those if questions around? What if you aren't a good enough writer, but still manage to find a paying client who is willing to work with you at your current skill level?
Or what if you make the leap to becoming a copywriter but instead of quitting your full-time job, you do it in your spare time and slowly build up your clientele?
Or what if you do land your first paid copywriting gig and that leads to more work and more clients?
What if you just tried one thing to see what happens? That's what Jon Stoltzfus did. Several years ago, he received an invitation to attend AWAI's annual Bootcamp, which got him really excited about becoming a copywriter.
But that's all that happened. He got excited but didn't attend. And the same thing happened the next year and the year after. You see, what was holding him back was this feeling that he wasn't ready.
He had no prior copywriting experience and no clients. But he had the deep desire to become a paid writer.
Rather than miss yet another Bootcamp, Jon did something similar to King Agamemnon … he told himself a lie, that he was ready to become a copywriter.
When the next Bootcamp invitation arrived in his inbox, he said yes. Then he got himself prepared for the event by completing Spec Assignments for those companies he was interested in working with.
Want to guess what happened next? One of those companies was so impressed with his work; they hired him to write a sales letter.
That was almost four years ago and Jon's copywriting career has flourished. He's just about to hit the $500,000 mark in total copywriting fees. (You can get learn more about Jon's story here.)
Here's the thing to keep in mind about attending Bootcamp. It has become the go-to event of the year not just for copywriters but also for companies looking to hire writers.
You could think of the Ballroom at the Marriott Hotel where Bootcamp takes place as a copywriting fortress. Except you don't have to disguise yourself as a Trojan horse to gain entrance, you just need to walk through the doors. The moment you do, everyone will welcome you.
And I don't just mean the AWAI staff members in attendance, I'm talking about the expert guest speakers. They are more than happy to share their insights with you. If you see an "A-list" copywriter in the hallway, stop and ask him or her one of your "what if" questions. They're happy to provide guidance.
Then, be sure to meet the marketers from the 40 or so companies that participate in Job Fair. But do it like Jon did and send in your Spec Assignment in advance.
You might find the same thing happens. You get hired by a company to write a sales letter and the next thing you know, you're a working copywriter.
And it all started because you turned a "what if I'm not" into a "what if I am."
Don't wait: You could get shut out. There's one other important detail I need to share with you about Bootcamp and that is that each year it sells out. So, the longer you wait to reserve your seat, the greater the odds you'll get shut out. We're already about 75% sold out so you'll need to act quickly. You can learn more about Bootcamp here.

The Professional Writers' Alliance
At last, a professional organization that caters to the needs of direct-response industry writers. Find out how membership can change the course of your career. Learn More »

Published: April 30, 2018