"How Do I Know Your Copywriting Really Works?"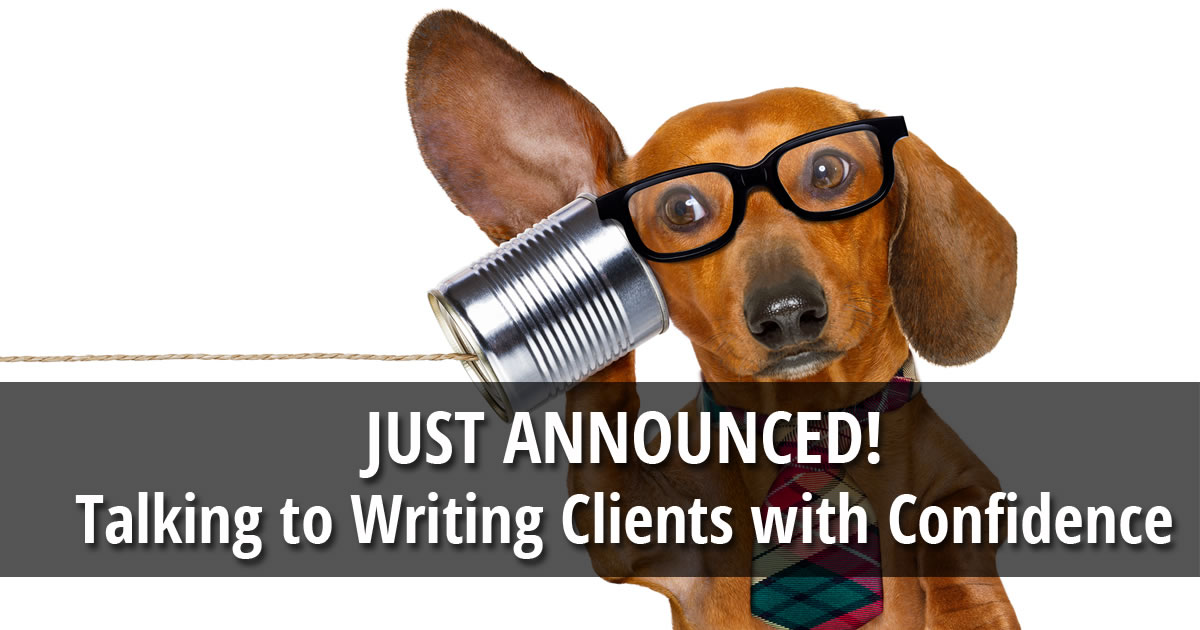 Believe it or not, this question sometimes comes up in conversations between clients and freelance copywriters.
How should you respond?
Well, you can start by asking them how they found you.
If they say they just Googled the word "copywriter" along with your niche, industry, city, or some other identifying search term, and you came up on page one of the search results …
Then you simply point out that your website was optimized — and they can see the results for themselves. That's all the proof they'll need that your copywriting works!
Now, why do I mention this?
Well, it's just one question that came up in the role-playing client conversations that took place during April's Inside AWAI webinar.
Listeners eavesdropped on four "calls" between Helen Buttery, AWAI's Vice President of Sales and Marketing, and Pam Foster, AWAI's Director of Copywriting Training, as they role-played four common scenarios …
The client needs articles or blog posts to attract online traffic …
The client's website isn't bringing in any leads and she doesn't have any idea why …
The client is with a B2B company and has multiple needs …
The client has no idea what to do about her marketing and is looking for the copywriter's guidance …
As Helen laid out each situation as the client, Pam demonstrated how a freelancer should respond in a professional, friendly, helpful way.
There are more than just tips and strategies here …
You can use these as "scripts" that give you the exact responses for some very common questions.
Many freelancers have anxiety at the thought of talking and negotiating with a potential client. But when you know what to say, you remove a lot of the unknown.
This way, you can approach every client conversation confidently. You'll know how to show your value and land more paid projects.
If you'd like to feel more confident as you approach each client conversation, you can listen to the webinar replay.

The Professional Writers' Alliance
At last, a professional organization that caters to the needs of direct-response industry writers. Find out how membership can change the course of your career. Learn More »

Published: April 19, 2018