How to Land More Writing Assignments from Online Want Ads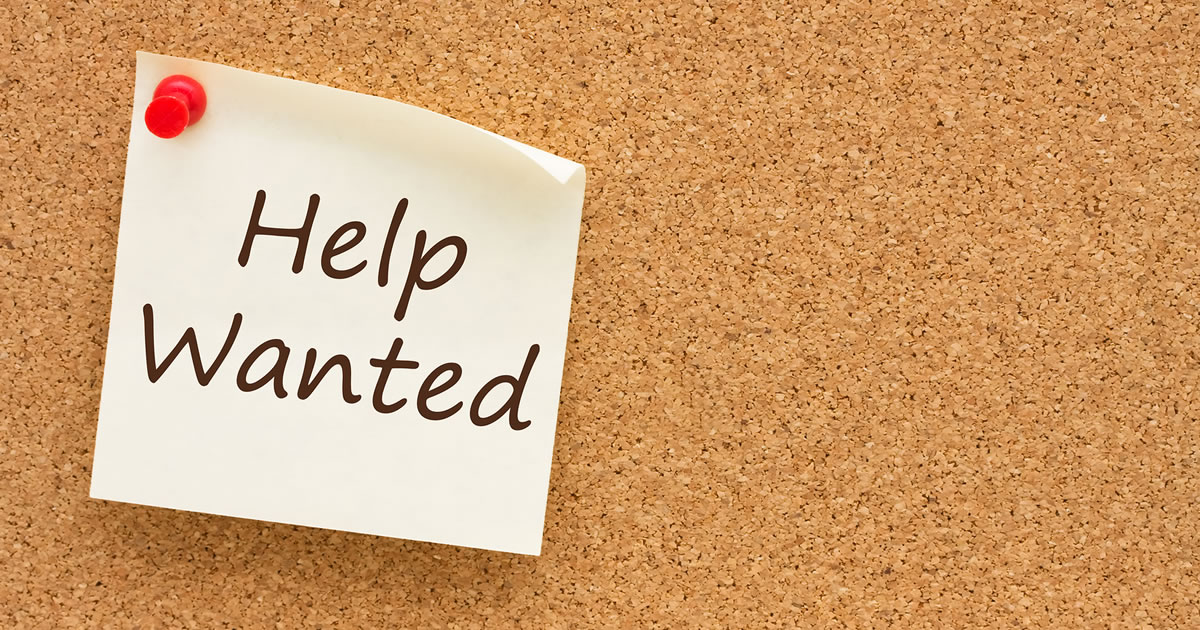 Recently I was watching one of those dog agility shows …
You know the type — where the pups run a course filled with steps to climb and tunnels to zoom through and poles to jump over and that weird teeter-totter thingy.
Very entertaining, especially the Corgis with their stubby little legs (partial to those little fur balls — I had one as a kid).
And while I was watching, it got me thinking …
Those agility courses remind me a lot of what you typically have to go through when answering an online Want Ad for an email copywriting gig.
We already know the opportunity is there. In a previous article titled "Email Copywriter? Yes, We Currently Have 5,282 Openings … " I outlined this in detail.
And when you find an opportunity, the next step is the application process. But before you can even actually SPEAK to someone, they ask you to jump through a series of hoops. Usually it's something along these lines:
"Please send us your resume and CV, along with 167 references, 44 samples of published work, a list of the last 71 books you've read, a 5,000-word essay on your marketing philosophy, a blood sample, a vial of your urine, and a lock of hair."
Um, okay. Anything else? My first born maybe? How about my eternal soul while we're at it? Sheeeesh …
Now, I get it. Companies are trying harder and harder to vet their applicants and pare down to the best of the bunch quickly. But it seems like every ad wants more and more from you — which means a lot of time spent in just the application process.
And the worst part? You're lining up with several hundred other writers, all vying for ONE position. So the odds are against you from the get-go.
Or ARE they?
In my many years of personally coaching copywriters, I've helped dozens to get jobs faster and easier using age-old marketing techniques and a few sneaky little tricks I learned along the way.
Here are three things you can do to help you get a foot in the door quicker …
#1. Follow Directions to the Letter
Want to know the best kept secret in the employment process? Many times, the application process is less about "who do we have here?" and more about "can this person follow directions?" …
Companies are quickly realizing that those who follow the application instructions to the "T" are more likely to be valuable employees. It's all about attention to detail. So they make the hoops harder to jump through, knowing the slackers and malcontents will most likely pass — while the BETTER qualified applicants will go through it meticulously and without complaint.
So whatever they ask for, give it to them in the exact manner they ask. No ifs, ands, or buts. It could be the difference between an interview and a "thanks but no thanks" email.
#2. Don't Check Off All the Qualifications? Apply Anyway
Here's one that I'll bet makes you wrinkle your face and say "Huh?" …
If you really want a gig and know you can knock it out of the park, you should disregard any must-have qualification that you may be lacking and apply anyway. And here's why …
In bigger companies, Want Ads are usually written by someone in HR. And many times, these people don't have clue one what a copywriter is or does.
Which means, when they receive something from the creative department that says "we need a writer," they feel like they have to put their HR degree to good use and start throwing degree requirements and experience requirements and blah blah blah into the listing — none of which has ANYTHING to do with how well you can write.
Seriously, I've coached students with PhDs who couldn't write their way out of a paper bag. And I've coached students who never graduated high school but could write circles around me. So it's not about college or years of experience or anything like that — regardless of what the ad says. It's about how well you can do the job.
My advice? Ignore what they SAY they want and turn the focus on why you're the best choice over all the other applicants by highlighting what you can bring to the table immediately, like specialized niche knowledge or passion for their business.
But how do you do that exactly? That's where #3 comes in …
#3. Go Back-Door and Reach Out to the Decision Maker Directly
Here's where we get a little sneaky …
Once you've applied, do some digging and find someone who is likely to be the decision maker for this hire. VP of Marketing, Marketing Director, Marketing Manager, etc. Then reach out to them with a short email featuring these four things:
Here's who I am
Here's what I do
Here's what makes me the best choice
Here's how to get in touch with me
When you do this, you go one step further than the normal channels (where everyone else has stopped) and position yourself ahead of the crowd. Sort of like going from the nosebleed seats of a packed arena to front row center.
But the key here is the "best choice" part of the email. This is where you shine above everyone else, so make it good, make it relevant, and make it IMPOSSIBLE for them to ignore you.
If you do this right, there's a good chance this person will walk down to the HR office and say, "Set up a call with this person — pronto!" And just like that, you become the top recruit.
See how easy this can be?
Now, I'm sure some of you are thinking, "But Jay, what if I do all that and don't get the job?"
Truth is, sometimes you won't. Unfortunately, we don't catch every fish in the pond, folks. Just the way it is …
But if you take advantage of my Email Copy Made Easy program and follow my step-by-step process — then apply these techniques to your marketing — you're going to get a LOT more attention … a LOT more interviews … and be a LOT closer to landing those primo email copywriting gigs than before.
So, who's ready to ROCK this thing? Post your comments below and let me know!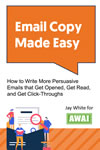 Email Copy Made Easy: How to Write More Persuasive Emails That Get Opened, Get Read, and Get Click-Throughs
Learn to write emails that drive people to take action, and take advantage of the fastest way to make a living as a writer. Learn More »

Published: April 16, 2018