How to Take the Copywriting World By Storm …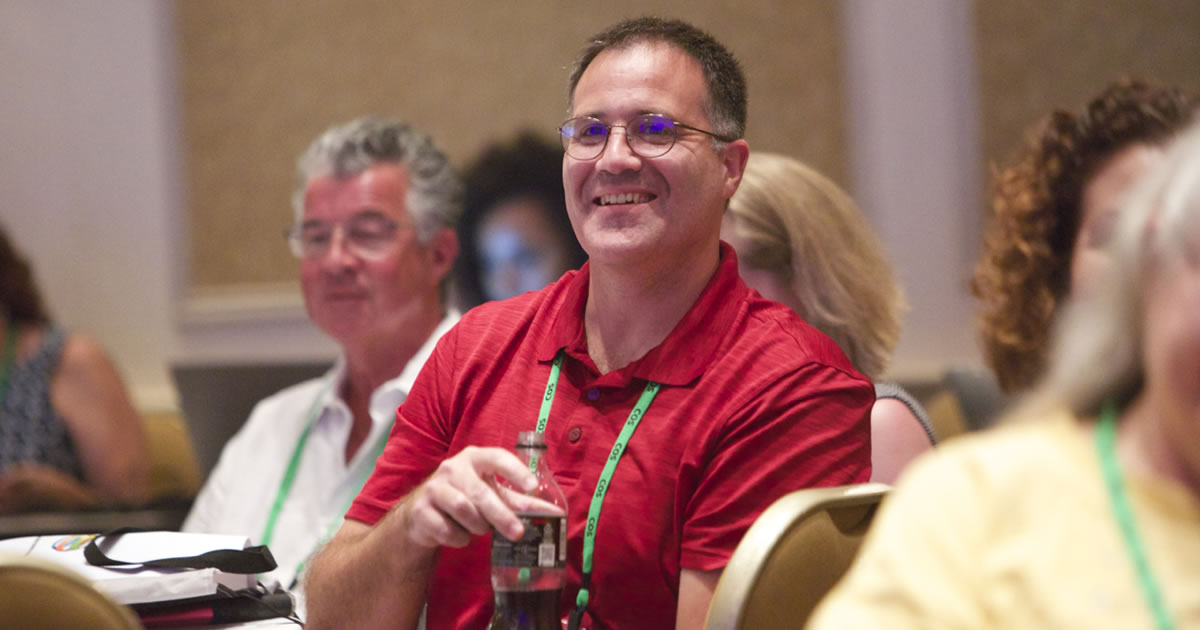 Jon Stoltzfus at AWAI's copywriting Bootcamp
I was recently named the "Most In-Demand Copywriter on the Planet" by Copy Chief Radio. (Marketers … they love their hyperbole!)
Now, I'm not telling you that to brag, but instead because I want to point out that it was less than four years ago that I walked through the doors of the Marriott Delray Beach Hotel to attend my very first Bootcamp.
At the time, I wasn't even sure if I'd be able to land a paying client. But I was willing to give it a try. I was there not only to hear the "A-list" copywriters share their secrets for success, but also to meet some of the marketers who were looking for copywriters. I'd even completed Spec Assignments for a few financial publishers because that industry interested me the most.
My success didn't happen overnight. It came about through a tactic that, in the end, paid off handsomely for me. Today, I want to share it with you so you can see how it's possible to go from "aspiring unknown" to six-figure in-demand copywriter.
First, let me start at the beginning.
Before becoming a six-figure copywriter, I was an Aerospace Engineer in the defense industry. Unfortunately, I was laid off in 2013 when my company lost a contract. That's when I picked up The Accelerated Program for Six-Figure Copywriting (and a few others), and made the decision to attend AWAI's 2014 FastTrack to Copywriting Success Bootcamp and Job Fair. That's the moment my copywriting career took off.
Since then, my skills have developed, my confidence has grown, and my income has followed — doubling each year for the past four years.
Not only am I a six-figure copywriter, I also run a small copy team at Dent Research, a division of Agora. (And I still work full-time as an engineer.)
The textbook path to the writer's life, right?
Not quite.
While I admit I was confident I'd be successful quickly, it happened even quicker than I expected.
If you've read my Bootcamp story before, then you already have my five-step action plan to help you get the most out of attending.
As important as I think live events are for building relationships with other writers and publishers, it's what you do after those events that will determine your level of success. That's when you leverage …
The Power of Small Steps
When I left Delray Beach in October 2014, I left with no Spec Assignment wins, no contracts, and only the potential for an article series I had pitched. (Huge shout-out of thanks to Charlotte Hicks of B2B Writing Success for giving me that first project!)
So, what I did next made all the difference.
I focused on small wins. I focused on completing something every single day.
Because I had started working a full-time job again while on my copywriting journey, there were many days that felt like failures. But those small wins helped to build both confidence and momentum.
So, what's considered a small win?
If you haven't already, choose a niche. I resisted this at first. It was easiest for me to go after B2B work because of my background as an engineer. But I also knew I wanted to write for the financial space. As soon as I made the decision to focus solely on that industry, I was able to spend time only on the things that would move me forward in my niche.

Read every day. Yes, simply reading can be a daily win … IF it helps you get to where you want to go. Here are some suggestions:

Read at least one piece of marketing copy in your niche every day.
Read one of the classic books on direct marketing or copywriting. At least a chapter a day — and take notes!
Read books or articles related to your niche. For me, that means reading The Wall Street Journal, Barron's, and other financial news sites.
Keep up on current events and track interesting stories. Always be in search of a big marketing idea. (This next bullet will show you how.)

Download a newsreader app like Feedly (www.feedly.com). Then, make a point to add at least one or two different news sources a day to your subscription for the first month. You can certainly add more, but we're talking about small steps here.
Once you have the app set up, set aside 15 minutes a day to review the article headlines. Look for two things — topics that show up over and over again and topics that grab your attention and make you look at the article.
Write down one idea a day. Hopefully it's a Big Idea that's promotion worthy. But most won't be. Some won't even be good ideas. But get in the habit of writing down at least one idea a day.
Write. Every. Day. Rewrite a winning piece of copy. Practice writing emails or ads for promotions you see. Try to improve on a promotion you get. Just make an effort to write something every day.
Once I got clients and started having success, my confidence grew and I built momentum. But it all started with a series of small wins.
Speaking of wins, I did find out about a month after Bootcamp that I had won a Spec Assignment. That led to my first project for a full-length financial promotion.
Success on that project led to another. And then another.
And a series of small wins turned into a new career and my writer's life. It worked for me — and it can work for you too.
Do you have any questions about starting with small wins? Please share with us in the comments below.

The Professional Writers' Alliance
At last, a professional organization that caters to the needs of direct-response industry writers. Find out how membership can change the course of your career. Learn More »

Published: April 30, 2018