Look for Demand When Looking for Copy Clients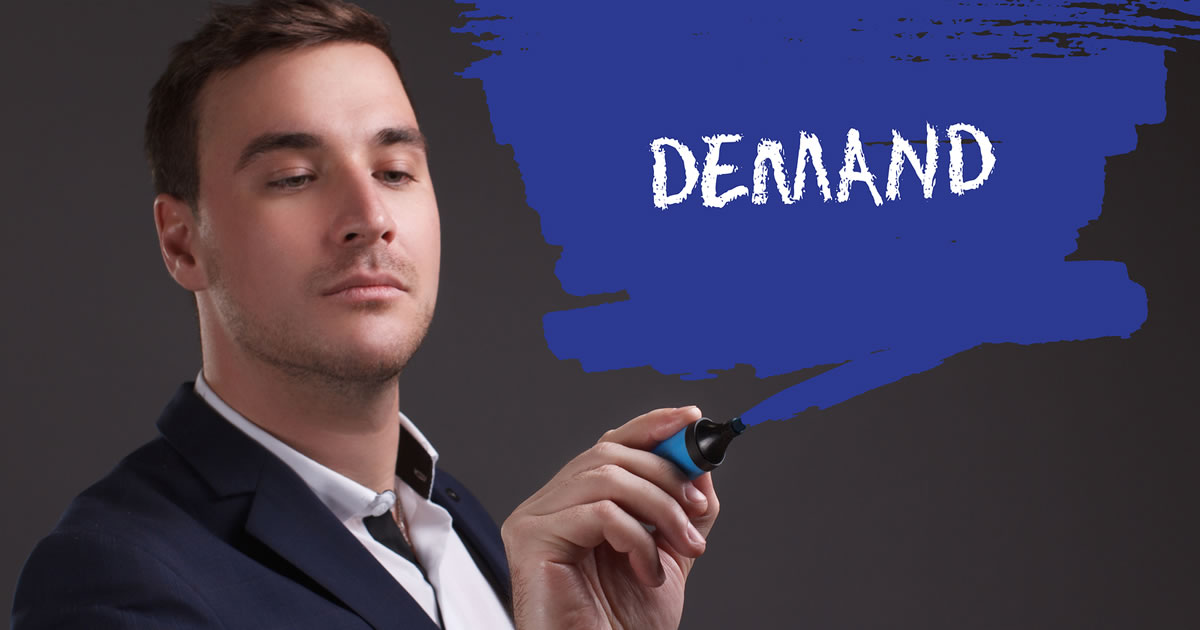 As of this morning, my house is officially on the market. (Please buy it.)
We've lived here for nearly 11 years, and with our youngest child due to graduate from high school in June, my wife Linda and I have decided to downsize to something smaller.
As you might imagine, we've spent the past several months getting our house "ready," a term which, unfortunately, correlates highly with "expensive."
Examples include, granite countertops for the master bath, new front steps, a fancy refrigerator, and the painting of nearly every room.
Still, I can't say I have any regrets. From all we've read and learned about selling a house, these seem to be worthwhile investments.
Which is why when it came down to deciding whether or not to drop a "measly" $250 to have the windows cleaned professionally, inside and out, you'd think it would have been a no-brainer.
But we weren't sure. It's not like the windows were visibly dirty, so why bother?
We thought about it for a couple of days and, in the end, decided to go ahead and get it done.
Wow. The difference is extraordinary.
The sun lights up every room (sometimes even at night).
Neighborhood children gather on my front lawn to watch my TV.
The other day, a flock of Canadian geese flew in one end of the house and out the other, and because the windows were so perfectly clean, none of the glass broke.
I may be exaggerating (slightly), but I think you get the picture. That small investment, in terms of how it makes our house look and feel, was worth as much as some of the other improvements we made which cost 10 times as much.
And yet, it's something we nearly didn't bother with.
Now, let's imagine that you're in the window cleaning business (congratulations).
You have great testimonials from past customers. Your website is clear and up-to-date. You're really, really good at what you do.
And yet, you've got one big problem: Lack of demand. Like me, most people don't think their windows are particularly dirty.
Are they wrong? Please, the geese and I can practically guarantee it.
But when it comes to buying, objective truth doesn't matter. (Go ahead and read that sentence again, we'll wait.)
Unlike a noisy refrigerator that I hear while I'm eating dinner, or crumbling front steps that I walk up and down every day, or a stained bathroom countertop that I see each night while brushing my teeth … windows?? I don't know, they seem fine to me.
Every sale begins with demand
As a marketer, I'd like to believe that if I stay in touch with the right people, if I clearly explain what I do, if I do good work and offer a high value service, that people are going to hire me.
And they will. If — and only if — they first believe they have a problem that needs fixing.
Which means you've got two options:
Option #1: Create demand. Convince people that they have dirty windows and that once cleaned, life will be much better.
Is this a viable option? Sure. In fact, that's what most consumer advertising is based on. You didn't know you needed that fancy new car or those $300 sneakers until somebody convinced you otherwise.
So yes, it works. But it takes time and money to make people aware of things they haven't already discovered for themselves.
Which is why I prefer Option #2: Sell solutions to problems people already believe they have.
This doesn't necessarily mean changing your entire business focus (although it might). It may just be a question of repackaging or tweaking what you offer and how you describe it, so that it lines up with an existing need.
The key is to listen for the pain. What are people already struggling with?
For example, few people are walking around complaining about dirty windows. On the other hand, everyone with a house for sale is looking for ways to get the house clean and presentable.
Could the window cleaner modify his offering so it more closely aligns with problems that homeowners already have and recognize?
More to the point, could you do the same for your target clients?
You don't write newsletters, you create a monthly marketing presence in the form of a newsletter that keeps your clients in front of their customers and potential customers, month after month after month.
You don't write white papers, you help your clients stand out from the pack by demonstrating their expertise and point of view through high quality white papers.
You get the idea. Without demand, nothing happens.
And regardless of your area of focus — or, frankly, your talent and experience — it's a lot easier, cheaper, and faster to get clients by tapping into what's already there than by creating something that doesn't yet exist.
Do you have any questions about how you can position your writing services as the solution clients need? Share with us in the comments below so we can help.

Creating Email Newsletters for Professional Service Firms
Imagine enjoying the writer's life — the freedom, the pay, the satisfaction of helping businesses — while writing short, fun content. Discover a little-known-but-extremely-profitable writing niche. Learn More »

Published: April 19, 2018