Short Videos That Build Connections, Trust, and Confidence with Clients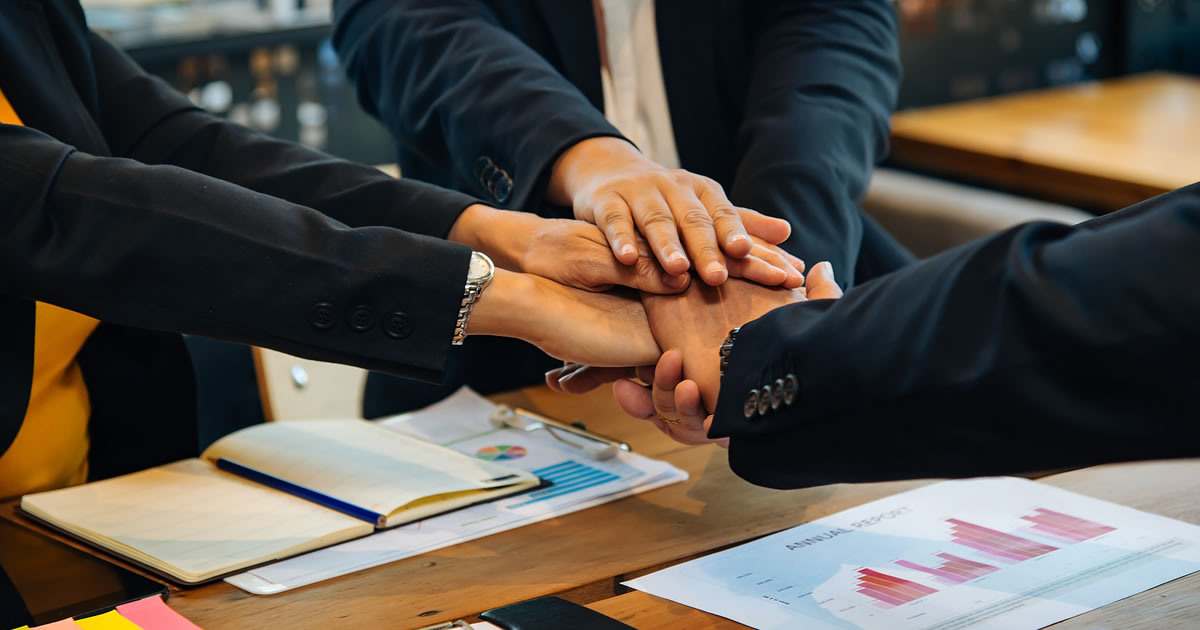 You know the rules of engagement. Before a client will do business with you, they need to know you, like you, and trust you.
And video is one of the quickest ways to make that happen.
Why does video work so well? It lets your clients see you and hear you. Just by watching your video, they can gauge your body language, take in your inflection, and quickly develop an impression of who you are.
And if you're the kind of person they connect with … well, in under a minute, you can start moving them down the know, like, and trust path.
Now, if you're thinking … no, no, no … video is too hard … it's too exposed … it will take too much time to shoot and edit … let me stop you right there.
Video isn't hard to do … not any more.
With your phone, you can put together a one-minute video that isn't going to win any cinematography awards, but instead lets a potential client feel like they're looking into your eyes while you're sharing your message. And that's powerful.
Your message is the magic, right? That's probably what really has you nervous.
What am I going to say?
You can say lots of things … and trust me, by the end of this article, you will realize that you have a lot of worthwhile things to say …
When it comes to short engaging videos that build up a following and convey trust, focus in on three types of messages.
Your Defining Moments
What better way for a potential client to get to know you and begin to like and trust you then to share a bit of your own story?
Think about the moments in your life that changed your way of thinking.
This could be a moment when you got knocked down or failed or had your heart broken. Tell your viewer quickly about the circumstances and how they changed you (for the better). And then connect that to the reason why you became a writer.
Or you could talk about a moment when you realized something about yourself — either a gift you have or a challenge you needed to overcome — and then tie that revelation in to what you want to do for your clients.
Other defining moments could include:
When you realized you loved writing
When you discovered that words could move people to action
When you read something that made you think, Yes, this is for me!
When you realized you were on the wrong path and had to make a change
These may be the stories you already tell about yourself. Now, just use a short video to tell them to your potential clients.
Blitzmetrics uses these types of videos to help potential clients get to know the people they'll be working with … and you can see what that looks like here:
A Single Question Q&A
To build trust with your prospects and clients, use your short videos to give them information they can use.
This approach has a few things going for it …
One, you get to show off what you know in a likable, non-pushy sort of way. This builds your reputation as an expert in your industry.
Two, you get to share your knowledge in a helpful and personal way.
Three, you get to show that you're listening to your audience. This is especially true when you're responding to questions that people have posted to you through social media, in the comments of your blog, or through email.
Four, you have to listen to your audience, which will only make you better at what you do.
All this adds up again to make you easy to like (because you're answering people's questions in an engaging format) and easy to trust (because you know your stuff).
Nick Usborne posts these kinds of videos on Wealthy Web Writer.
What's Inspiring You
We all have those moments when we're cruising through life and something just kind of hits us … it could be an inspirational quote, a story we read on social media, or something that happens in our day-to-day lives.
Whatever it is, it gives you deeper insight into a problem you've been trying to solve or into a better way to do business or into a new way to communicate.
And it's inspiring. You can't wait to start applying the lesson.
That's also the perfect message to send out in a short video.
Maria Forleo offers a great example of these kinds of videos at work.
Bonus Option — Go Live
If you have something you want to talk about more in-depth — whether it's a way to better use writing to connect with an audience or a personal story that could help small businesses owners — then consider going live.
While most videos on social media tend to do best when they are about 90 seconds long (or less), live videos hit their sweet spot at around 20 minutes.
Live videos attract tremendous attention — even more than your average video … and they can go even further to help to deliver on that know, like, trust factor.
Video is a powerful way to draw in an audience … to let them see who you really are, what you're really like, and what you really know. That can help you attract new prospects, make more connections, and ultimately land more of the kind of projects — and the kind of clients —you want to work with.
Have you tried creating videos to market your writing services? What's working for you? Let's talk about it in the comments below …

Wealthy Web Writer: The Writer's Roadmap to Making Money Online
With millions of websites and counting, the need for qualified web writers has never been higher. Get access to a growing resource designed to help web writers succeed. Learn More »

Published: April 27, 2018