Start Earning Money
"Three Times Faster"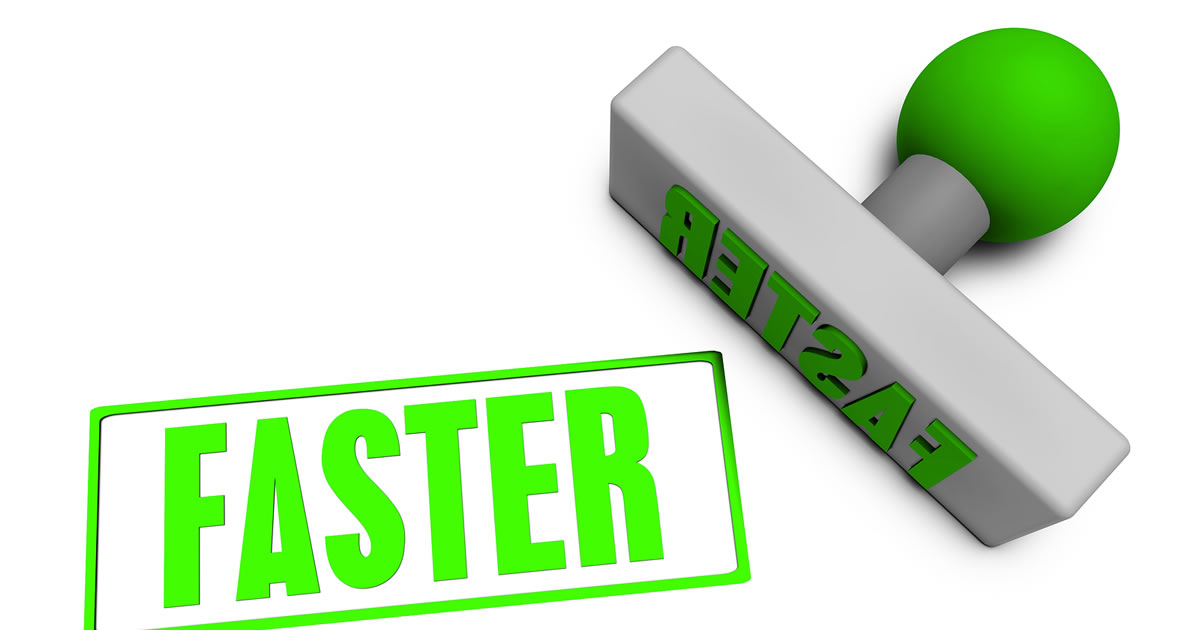 Whenever a beginner writer admits they're nervous about getting started, it usually only takes a quick conversation to uncover the truth …
What they're really afraid of is a "slow start".
They've got the skills, they've got the drive to succeed, but they're afraid that once they make the jump it'll take too long to start making money and they'll wind up struggling until they can get "established".
Sound familiar?
Even experienced writers I know sometimes struggle with "slow times".
Well, it's time to put the fear of SLOW to rest.
Because by adding one simple writing service to your toolbelt you can get started faster, land clients faster, and get paid faster.
I'm talking about email copywriting.
Businesses of every shape and size depend on emails as their primary communication with readers and consumers …
It's how they establish a relationship … announce events and sales … connect with current events … share stories and information … you name it.
And each one of those thousands of emails sent every day is written by someone like you.
Often to the tune of $100-200 per email.
And since businesses usually need emails in batches of 3-10, that means you could easily make $300-2,500 per project.
But the best part is how fast you can get started, because email copywriting hits the "fast" button x3 …
Learn the skills faster – With expert insights from email copywriting master Jay White, you could start taking on email writing projects in a week or less. You can find all the details in this special report …
Get your foot in the door with clients faster – It's much easier for business to give a new writer a shot with a project that's small, relatively low expense, and quick turnaround time. Since they get to try you out without a lot of time or money invested on their part, they're much more likely to give you a shot, and that means it's much easier to get your foot in the door with new clients.
Complete projects faster – Emails are usually only about a page or two long, so they're much easier to write than long sales letters or research-heavy editorials. You could easily write a batch of 3-5 in a day … and email-copywriting expert Jay White says he can write an email in as little as 15 minutes.
With email copywriting, you never have to worry about a "slow start" or running into "slow times".
Want to start making money three times faster using Jay White's email copywriting secrets?
Get all the details on Email Copy Made Easy.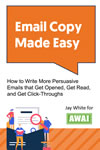 Email Copy Made Easy: How to Write More Persuasive Emails that Get Opened, Get Read, and Get Click-Throughs
Learn to write emails that drive people to take action, and take advantage of the fastest way to make a living as a writer. Learn More »

Published: April 17, 2018