A Five-Step Plan for Turning in Your Best Work Every Time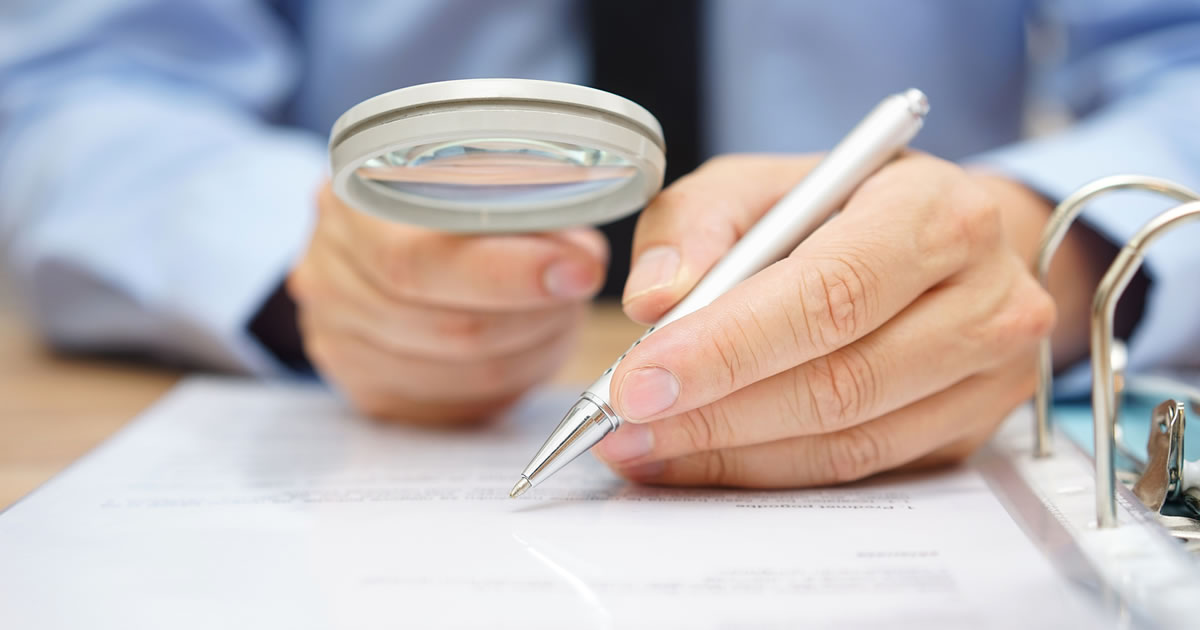 You may be missing an essential step in your writing process.
A typical process for many writers looks something like this:
Research
Outline
Draft
Edit
Proof
But, there's a step missing from that list: A deep review. It's a step a lot of writers skip. Not all, but I'd say the majority.
In some cases, your client will put your copy through the kind of review process I'm going to share with you today.
But, if you do this kind of review yourself — before it reaches your client — you're going to turn in better work. And, you'll get a reputation for being a writer whose copy comes into the client as strong as it can be.
That makes you an easier writer to work with … and that kind of writer gets repeat business and referrals.
Now, the reason so many writers take a pass on doing a deep review is that it takes work … it's an involved process. And, that means, if you don't make enough time in your project schedule for a deep review, you could find yourself caught between turning in copy you know needs work or missing a deadline.
That's something a lot of writers would rather not face.
Those writers decide to trust their gut and go with their first draft. Sure … they proof their work. They turn it in error-free. But, they've missed an opportunity to punch up their copy and deliver something really impressive to their client.
By making time to do a deep review and committing to the process, you'll deliver a better result … and your writing skills will improve faster than the competition's. This process will give you an edge in your writing business.
How to Do a Deep Review of Your Copy
So, I keep saying, "a deep review." What do I mean by that?
A deep review is done after you've written a first draft, but before you begin editing or proofing your work. Once you've written your first draft, you'll let it sit for a couple of days, and then you'll come back to it and start tearing it apart and putting it back together in the strongest way possible.
A quick side note: When you implement a deep review process, your drafting stage will go much faster, because you'll be able to write without any worry about things being just so. You'll trust that you can find and fix all the weaknesses in your copy during the review stage.
You can approach your deep review in a lot of different ways, but I recommend following the five steps below … at least until you get the hang of the review process. Then, you can tweak to fit your own style.
Step One – Your First Impressions
The first step in the review is to revisit your copy with fresh eyes.
Sit down with your first draft and just read through it. Read it front to back without stopping. Don't make notes. Don't make corrections. Don't do anything but read. As you read, try to be in the frame of mind of your reader. Imagine you're a member of your target audience and you've never seen this copy before.
This read-through is just to give you an initial impression of how well your copy is working and, if there are problems, what they might be. It will give you some direction as you move through each of the subsequent steps.
At this stage, it's tempting to start fixing anything you've identified as problematic, but you'll get a better outcome if you take a more systematic approach. It's okay to jot down some of your thoughts at this point, though.
But, don't move to fix them just yet … because you'll resolve most of them as you go through the rest of the deep review process.
Step Two – The Big Idea
I highly recommend you print out a copy of your work for this step. You need to be brutal during this part of the review, and that's easier to do with a pen and a hard copy.
As you read through each section of your copy, ask yourself, "Does this support my big idea?"
Now, sometimes, a section will work beautifully, and your answer will be a confident, "Yes!" Great. Put a star next to that section and move onto the next.
More often your answer will be a less confident "yes" or an outright "no."
For those hesitant yeses, ask yourself, "How can I make this better?" Jot ideas down in the margin.
For the no's, ask if the copy would be stronger without the section. If it would, cut that copy. If you feel like you have the potential for a strong point, figure out what you need to do to make the copy work. Again, make notes in the margins.
Once you've marked up your document, it's time for your first round of rewrites. Take your notes and rework your copy so every section is supporting your big idea and doing it well.
Step Three – Attack the Organization
At this point, you've made sure all your copy is supporting your big idea. Everything is pulling in the same direction. You don't wander away from your main point. Every part of your copy has a purpose.
Now it's time to make sure you've presented your argument in the best order. Whatever you're writing, you're trying to make a case for something. And, when you're doing that, you need to present your ideas in a logical order that builds one point upon the next.
If you present your ideas out of order, you'll lose people. You won't lose everyone, but we're going for maximum results, which means your organization is important.
Put your copy aside. Take out a separate sheet of paper and make a list of all the ideas you need to convey to bring your reader to the desired conclusion. That could be a purchasing decision or simply agreeing with the point you're making in an article.
Just use a single word or brief phrase for each idea.
Now, take that list, and without looking at your copy, put your ideas in the most persuasive and most logical order.
Check your copy against that list. Do you need to move any sections around? Are you missing any key points? Do you have unnecessary or confusing information in there?
Based on what you discover, move your sections around, add any needed information, and delete anything that isn't helping to make your case.
Step Four – Nail the Flow
At this stage, your copy should be strong. It should be persuasive and easy to follow. Next up, you want to make sure it's easy to read.
That comes down to flow. Several things affect the flow of your copy …
The voice, and how consistent it is throughout … the transitions between one section to the next … the order of your ideas (which you've already addressed) … the pacing of the copy.
To really nail down your flow so your copy is easy and enjoyable to read, start by reading your work out loud. Keep a pen handy. Mark up the paper whenever you notice the pacing is lagging, the copy is difficult to read, the voice has changed, or a transition isn't working. If anything gets bumpy or boring … note that, too.
Once you've finished identifying all the trouble spots, go back to fix them up and smooth them out.
Step Five – The Final Read-Through … Sort of
At this point, you've done a thorough revision of your work. You've cut. You've added. You've strengthened. You've reordered. You've smoothed.
But, you're not quite done. You have one step left: A final read-through … sort of.
I say "sort of," because, after you finish this read-through, you'll still need to do a close proof of your work to fix typos and grammatical errors. But, this is the final read-through in the deep review process.
Here's what to do …
Walk away from what you've done so far for at least an hour or two.
When you come back, read through your work one more time.
Take note of things that are strongest. If you really like your lead, put that in your notes. If there's a bit of proof you use or a story you tell that's really working, write it down.
But, also make note of things that stand out to you as potentially weak. After all the work you've done, hopefully you won't have too many of these … but, better you catch them than your client!
Some questions to ask at this point:
Is the lead strong?
Is there a clear "big idea"?
What is the main goal of the piece? Does it accomplish that goal?
Do you support your claims?
Does your flow of ideas wander off track at any point?
Is reading the piece a satisfying experience?
Are there objections you haven't acknowledged or addressed?
Is there a clear call to action?
Were you ever confused or bored?
Based on what you discover in this final read-through, go back and rework any remaining weak spots.
You've already identified your strongest sections, so try to bring the rest of your copy up to that level. At this point in your revision process, it's likely you'll already be close, so this final pass shouldn't be too time-intensive.
But, even if it is, know that it's time well spent, because you'll be turning in your best work.
And, when you turn in work that goes beyond being error-free and is also tightly written, well-organized, and strong throughout, your clients will notice. And, that will mean more work coming your way.
This article, A Five-Step Plan for Turning in Your Best Work Every Time, was originally published by Wealthy Web Writer.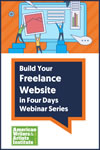 Build Your Freelance Website in Four Days
No matter what niche you're in, if you're a freelancer, you must have a website that showcases what you do. You can launch your own professional website in just 4 days. Experts show you every step. Learn More »

Published: May 9, 2018