On the Fence About
Coming to Bootcamp?

Hear How It Changed These Three Writers' Lives … and Keeps Them Coming Back Year After Year
AWAI staff members Pam Foster and Tim Matassa, along with AWAI member Suzanna Fitzgerald, got together this week to talk about their first Bootcamp experiences — and boy, did they have a lot to say about how it's changed their lives for the better!
Listen in and you'll find out what makes Bootcamp so special that they wouldn't dream of missing it (this will be Pam's 14th!) … how they've used Bootcamp as a springboard to great copywriting success … and their top "do's and don'ts" for Bootcamp first-timers.
If you've been thinking about joining us here in Delray Beach for Bootcamp this October … but aren't quite sure if it's right for you … then you should definitely hear Pam, Tim, and Suzanna's unique perspectives:
Back by Popular Demand! AWAI Badges Prove You've Got the Skills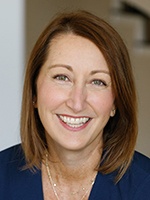 Learn to write 8 of the most in-demand copywriting projects (no sales letters!)
and AWAI will verify you've mastered the skills.
You'll build up the confidence and knowledge you need to land clients. And have the samples and "Badges" to prove you've got what it takes.
Published: May 11, 2018