George Lucas' Big Gamble — and the Important Lesson for Copywriters at All Income Levels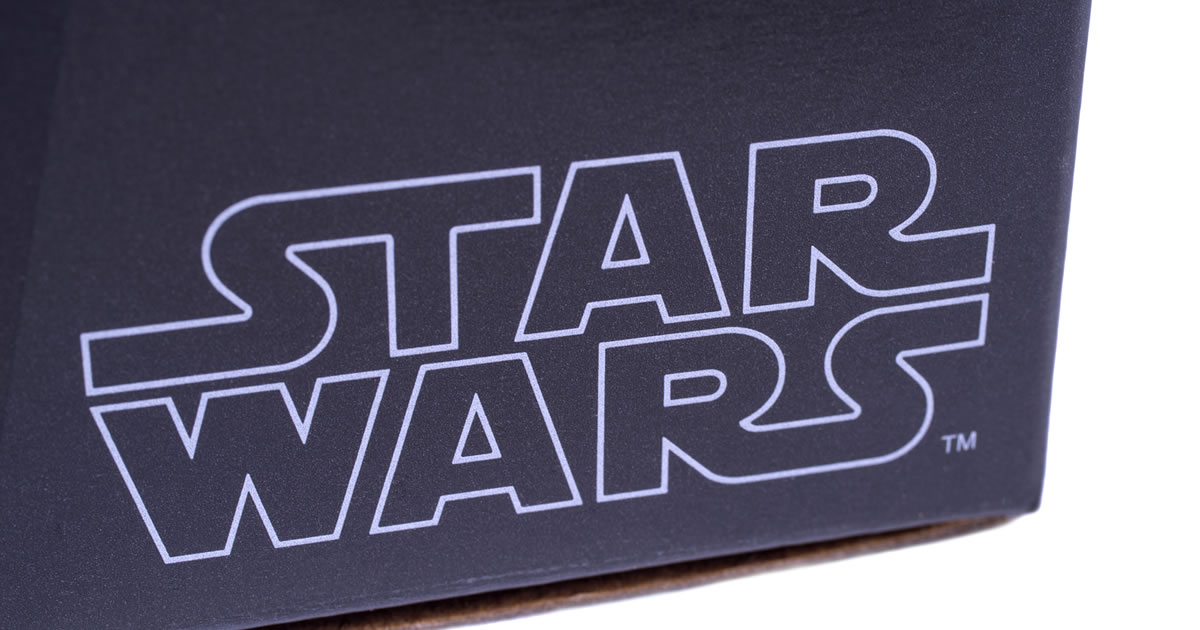 It's a great time to be a Star Wars fan!
Disney has been pumping out top-notch Star Wars spinoffs at a neck-breaking pace. And the movie Solo makes its global premiere today.
For a kid who had to wait 16 years after the release of Return of the Jedi to see another Star Wars flick — and then suffer through the painful Episodes 1, 2, and 3 — I'm a happy guy!
As a marketer and solopreneur, I'm continually amazed by the size and scope of the Star Wars franchise. It's even more surprising when you realize that the whole thing came thisclose to never materializing.
But thanks to a big gamble on Lucas' part, the dream became a reality. It turned him into a billionaire and one of the wealthiest people in the entertainment business today.
As copywriters, there's a lot we can learn from Lucas' vision, courage, and boldness. We may not be moviemakers or entertainers. But a big part of your success as a solo professional boils down to stepping outside your comfort zone and making bold decisions.
He Could Have Played It Safe
George Lucas' first big success was with the 1973 film American Graffiti, which became one of the most profitable movies of all time. The movie earned $200 million and cost just $775,000 to make.
You'd think Lucas would have taken the money and laid low for a while. Or that his next project would be a safe bet, something along the lines of American Graffiti. Maybe even a sequel.
But he had something different in mind. He wanted to produce a space opera — a "western set in space," as he described it. An unusual story he'd been working on since 1971.
We take this for granted now. Space movies are so common these days. And I've lost track of how many superhero movies have come out since the early 1980s. But in the mid-1970s, no one really saw his vision. This space western concept had never been done before, and movie executives thought it was a crazy idea.
Lucas didn't care. He believed so much in his vision that he was willing to put everything on the line, including his finances and reputation. He went all-in.
One Challenge After Another
After a number of rejections from other studios, 20th Century Fox agreed to fund the film, offering a budget of $8.25 million — a very low sum by Hollywood standards at the time.
But a low budget was just the first of many challenges. Filming and post-production were filled with snags and complications. Scenes were taking longer to shoot. Lucas used up half his special effects budget on four shots he eventually deemed unacceptable.
Equipment was breaking down because of the oppressive heat in the Tunisian desert. Many members of the crew considered the project a children's movie and didn't take the work very seriously. Some of the actors thought the movie would be a total failure.
Not surprising, the original $8.25 million budget soon swelled to $11 million. And the movie studio executives were breathing down his neck.
Doubling Down
Here's where Lucas' boldness turned him from successful director into a (eventual) billionaire. Lucas was entitled to a salary of $500,000 for directing the film — a significant raise from his $150,000 salary for filming American Graffiti. Yet instead of accepting the pay raise, he doubled down. He offered to keep his salary at $150,000 in exchange for retaining:
All Star Wars merchandising rights
The rights to any sequels
At the time, movie studios were not keen on creating movie merchandise. Times were different. Taking an idea from concept to finished product took months. And considering that everyone expected Star Wars to flop, by the time the merchandise was on the store shelves, the movie would have been a long-forgotten memory.
Fox was equally as indifferent about the sequel rights. They had doubts the movie would even break-even. So a sequel, in their minds, wasn't even a possibility. So Lucas' offer seemed like a sweet deal.
Who's Laughing Now?
Of course, the rest is history. Star Wars was a massive hit when it was released in 1977. It went on to become the second highest grossing film of all time, when adjusted for inflation. To date, it has earned $2.5 billion.
But as it turns out, the real winner here was George Lucas. Because the big money didn't come from box office receipts for the original Star Wars movie. It came from the merchandise … and the sequels.
Star Wars themed toys have generated over $12 billion in revenue since 1977. The next five Star Wars movies would go on to earn an additional $3.5 billion at the box office. And that's not counting the revenue generated from VHS (remember those?), DVDs, video games, and other licensing deals.
And in 2012, Disney bought the entire franchise from Lucas for a reported $4 billion in cash and stock.
Disney — one of the many studios that originally turned down Lucas and his Star Wars idea in the mid-1970s.
What Can We Learn From This?
In my coaching work over the past six years with both new and established copywriters, I find that many of them struggle with the question: "How will I know when I'm ready?"
How do I know if I'm ready to go after a new target market … a top-tier prospect … or a writing assignment I've never done before?
Most of us are overly cautious with these decisions. We won't go after something big unless we feel we're completely prepared or feel very qualified to do so.
Unfortunately, that kind of thinking leads to procrastination. And procrastination is a dream killer. It causes you to lose momentum. Which leads to discouragement, which increases the chances that you'll quit going after your dream.
So … what can you do about it?
Try This "Jedi Mind Trick"
I'll give you a practical thought exercise — a "Jedi Mind Trick" that could have a big, positive impact on your business (and your personal life) starting today.
The exercise has two parts. Here's the first part …
Have you ever looked back at a point in your life when you held back on something because you were afraid to take a chance?
Maybe you didn't ask that girl (or guy) out on a date. Or go after that advanced degree. Or apply for that job.
Or you didn't pursue that client. Or you took the gig but didn't ask for more money, even though you knew you were being underpaid.
All because you were afraid.
Take a few seconds to think of one example. The further back in your life, the better.
Got something? Okay, good. Now I want you to ask yourself … "If I knew then what I know now, would I have gone for it?"
Sit on that for a bit. Maybe even journal on this topic. It's powerful stuff.
Then, here's the second part of the exercise …
Think back to a situation where you took a bold step. You took a big risk. You stepped way outside your comfort zone and just went for it — and the overall result was good.
As you think of your bold situation, do you wonder what in the world you were thinking taking bold action like that? Or are you glad you went for it?
I bet that for the first part of this exercise, you probably feel a certain level of regret.
Regret that you didn't go for it.
And I also bet that your answer to the second question is that you're glad you took the chance.
Interesting, isn't it? Knowing what you now know, you would have taken more chances on important things. At the same time, you're probably glad you did take the chances you did.
Why Not Change the Course of Your History?
So, here's the lesson …
Ten years from today, you're going to look back at today and wonder why you didn't take more chances. You'll be sorry that you didn't go for it, even if you didn't feel 100% ready at the time.
You may even experience a bit of regret at not doing so, just like Lucas would have probably felt today had he not taken the chances he did.
So, if you know you'll very likely feel that way in 10 years … why not change the present?
Why not act more boldly today, even when you're scared?
You'll never be fully ready for every challenge you'll face in this business. And if you wait until you feel 100% ready, you'll be too late.
And look … you don't need to change your personality. And you don't need to take bold action every time.
Just practice leaning into your fear occasionally. Take baby steps in that direction. Your confidence will grow little-by-little. You'll get better results. And you'll have fewer regrets.
May the Force be with you.
Do you have any questions about this Jedi Mind Trick and getting started now? Please share with us in the comments below so we can help.

The Professional Writers' Alliance
At last, a professional organization that caters to the needs of direct-response industry writers. Find out how membership can change the course of your career. Learn More »

Published: May 25, 2018