Get Paid to Write Emails for B2B (and Have Fun Doing It!)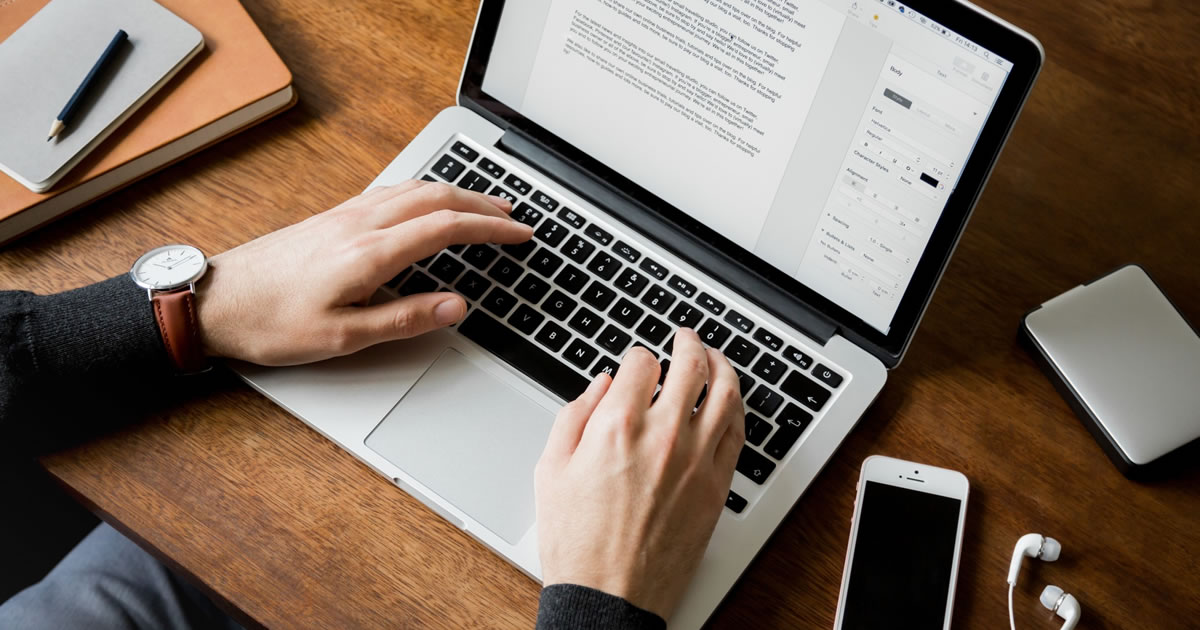 I realize that headline sounds a little odd. Shouldn't I be talking about the income potential or how much work there is out there for Business-to-Business (B2B) email copywriters?
Oh, I will!
But having a good time when working on projects is important, too. And I have to admit, I almost always have fun writing emails for my B2B clients. They rank number one on my list of the favorite types of projects I handle.
Why is that?
First of all, these tend to be short emails. With just a few exceptions, the average length is about 450 words. So I can comfortably write an entire email campaign — comprised of five or six emails — in a day. And that includes a midday trip to the gym followed by a leisurely lunch!
In terms of work-life balance, you can't beat that!
Here's a recent example …
One of my clients, a SaaS company that offers a bookkeeping app for small business owners, uses a "Free 30-Day Trial" to get new customers.
Those who sign up for the free trial receive a series of emails during that period designed to persuade them to buy once the trial is over.
With me so far?
Okay, obviously those emails during the free trial are crucial. The more effectively they're written, the more likely customers are to buy. So I spent about five hours re-writing those emails and, guess what? The new email copy resulted in a significant bump in orders.
That's another thing about writing email copy that's so much fun. You can make a big difference in your client's business.
(In case you're wondering, my fee for that project was over $1,500.)
Besides free trial follow-up emails, there are many other types of email copy you may write if you learn this specialty:
Emails promoting case studies, e-books, and white papers.
Emails generating leads.
Emails following-up and nurturing leads.
Emails announcing new products and services.
Emails for upselling and cross-selling customers.
Emails that engage customers and build those relationships.
Emails that promote webinars and other events.
Emails that sell new programs, such as training.
And more.
Why do B2B companies do so much email marketing?
Numerous surveys reveal that B2B marketers consider email as the marketing channel with the highest ROI (Return On Investment). Believe me, they know all-too-well that effectively-written emails are crucial to generating leads, making sales, and building customer loyalty.
No wonder B2B companies send out over a million email campaigns — each week!
Who writes all these emails?!
Frankly, most are written by in-house marketing departments and outside marketing agencies. Most, not all. I can't give you a specific percentage, but I estimate that about 20% of email campaigns are written by freelancers.
Don't be fooled by that number. A 20% slice of the B2B email copywriting market is huge. That's why there's so much work out there for those who know how to write great email copy.
If you're interested in getting into this specialty, you need to learn three things:
The craft of writing emails for B2B companies. How to write winning subject lines, headlines, and body copy. Also, how to put together a multi-email campaign. (Very important!)
The latest best practices. You need to know what's currently working. The copywriting techniques that are getting the best open rates and conversions.
How to land email copywriting gigs. You need to target the right companies and know how to approach them. Also, you need at least one professional-level email copywriting sample.
The good news is, it doesn't take all that long to learn the above. And when you do, you'll be well-positioned to have as much fun as I do writing email copy for B2B companies.
Do you have any questions about how to get started as a B2B email copywriter? Please comment below so we can help.

Writing Email Copy for B2B Companies — Your Complete Guide to Writing and Winning These Profitable Projects
In the world of B2B (Business-to-Business), there's an often-overlooked writing specialty with massive demand for short projects that are easy to learn and fun to write: Writing Email Copy for B2B Companies! Learn More »

Published: May 9, 2018