Help Your Clients with Their Remarketing Campaigns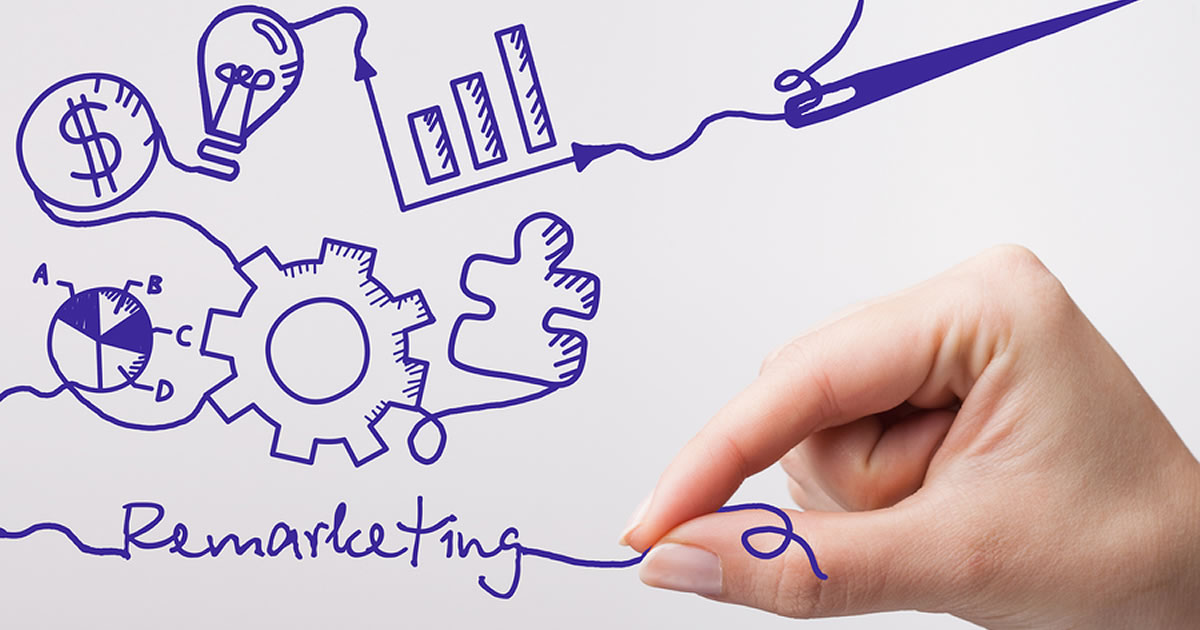 Ask any marketer why March 25, 2010 matters and they'll answer in one word: Retargeting.
That's the day Google introduced AdWords retargeting to its growing list of advertising services. Retargeting (also called remarketing) allows companies advertising with Google to reconnect with potential customers who showed an interest in their products and services but didn't take any action.
It works like this …
A prospect visits your client's website or sees one of their ads or looks around at products but abandons the website without making a purchase.
Your client uses software that captures that prospect's activity. Then they re-send (remarket) sales material, hoping this time the prospect will make a purchase.
And if you think this is a trivial opportunity, think again. About 78% of people who make it all the way to a website's shopping cart never complete the purchase. The reasons why vary from the checkout process was too complicated or too slow, or as simple as getting distracted and never completing the transaction.
Doesn't matter why, because for companies selling products and services online, shopping cart abandon translates into millions of dollars in lost sales.
Now, here we are eight years later, and almost every company doing business online uses some form of remarketing. And those remarketing efforts are paying off.
Mabo Media reports that 70% of website visitors who are retargeted are more likely to convert to paid customers. And retargeted customers are three times more likely to click on an ad than people who were unaware of the company's advertising campaign.
Why does this matter to you? Because most all of those remarketing activities rely heavily on copy.
By sending a series of automated emails to people who abandon the shopping cart or order form, companies can recapture a portion of that lost revenue.
Those emails encourage prospects to complete the purchase.
While those emails might be automated, the copy surely isn't. This is where you get hired as the copywriter to write those emails, which usually consists of a series of three. The first one goes out within hours of the person abandoning the cart. The second might go the next morning, and the third goes out the next 24 hours or so.
This is just one instance of needing a copywriter for remarketing campaigns. What about people who visit websites and then leave without signing up for the free e-letter?
Here again is where you as the copywriter are needed to write emails to those visitors who were interested but didn't sign up.
Or how about when a customer makes a first purchase, and the company wants to sell them (remarket) another product or service?
This type of copy is known as "collateral."
You see, over the years, marketers have learned how to enhance the results of their campaigns by using more than just a long-form sales letter. And that has opened to the door to a whole lot more copywriting opportunities that didn't exist years ago. (Like 30 years ago, when I was growing up in the world of direct-response marketing.)
Now, you might wonder why a client would hire a freelance writer to do collateral projects, especially if they have their own in-house team of copywriters?
The answer is simple. Each one involves lots of moving pieces of copy that it's difficult for their own team to keep up with. Plus, if they have some heavy-hitter full-time copywriters working on long-form sales letters, they'd rather keep them focused on getting those completed while someone else (you) work on the collateral components.
For up-and-coming writers, these collateral assignments are great training projects. (Here's a fun way to learn them all.) And since your client needs them done regularly, it's a chance to earn income on a regular basis.
They also have a built-in writing hierarchy. Once you've mastered the collateral projects, the next logical paid project your client might assign is trying your copywriting hand at long-form sales letters.
So, if you're looking for a way in to writing for "A-list" companies, start out by offering to write the collateral materials. It's like having a foot in the door to your favorite company.
Or, if you just want to earn some steady money so you can make progress on your freelance writing dream, collateral projects are a perfect fit.
Now, next, I'll give you a rundown of the top collateral projects marketers need done right now, so you can fill the growing demand for copywriters.
Do you have any questions about remarketing? Tell us in the comments below.

The Professional Writers' Alliance
At last, a professional organization that caters to the needs of direct-response industry writers. Find out how membership can change the course of your career. Learn More »

Published: May 16, 2018