How to Write a Strong P.S.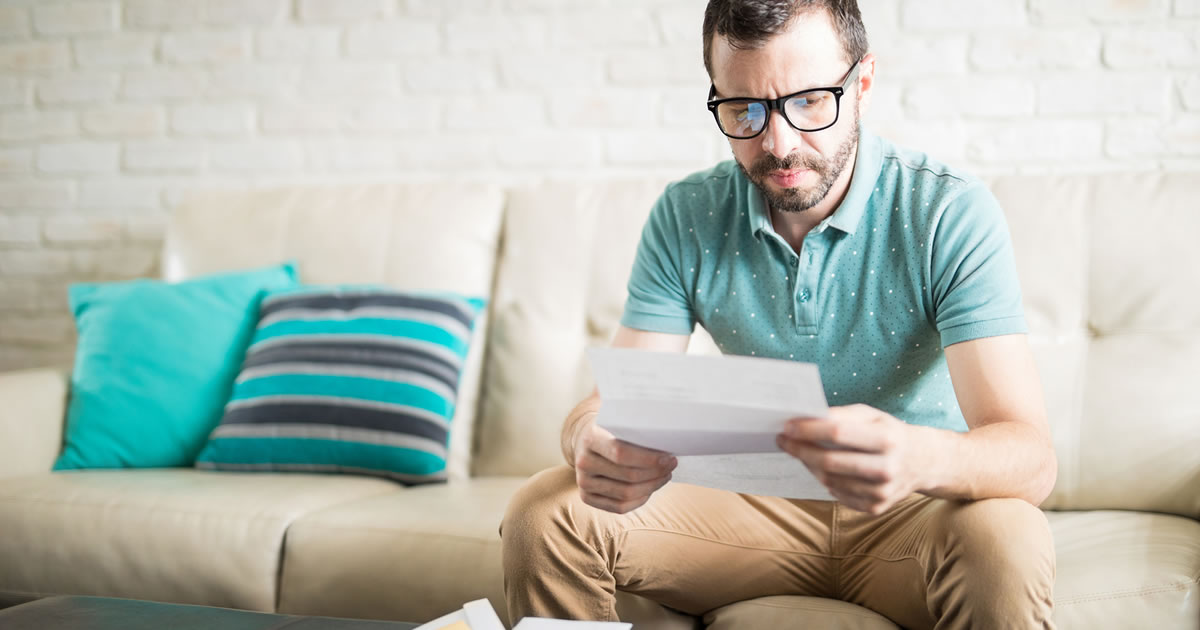 You probably already know the most important part of a sales letter is the headline.
What's the second most important part?
This is kind of a trick question, because there are two possible answers.
Some writers say it's the lead …
But others say it's the P.S.
Why is the postscript so important?
What seems to be an afterthought at the very end of a letter is actually critical for a few reasons.
For one, people are in a hurry. You've probably heard that, at 8 seconds, the human attention span is less than that of a goldfish. Readers want to decide quickly whether the letter is worth their time. So, they'll often read the headline and then the postscript before deciding whether to commit to reading the rest.
Then there's the fact that the P.S. is visually isolated. While everything else comes before the writer signs off, this copy comes afterward, which makes it stand out. This alone makes it more likely to be read.
In addition, there's the recency effect. When reading something, people tend to remember three parts the most: what they read first, anything highly unusual in the middle, and what they read last. The heightened memory of the first part is known as the primacy effect, and the heightened memory of the last part is the recency effect.
In other words, whether the P.S. is the first thing they read or the last, readers are apt to remember it more than nearly all the rest of the letter. Your brain's cognitive bias is that powerful!
Knowing these things, you're likely to want to include a P.S. in every letter you write, right?
Yes.
Unless your client tells you not to, you should plan to include a P.S. in every sales letter.
But, because this is such important real estate, don't just tack something on quickly as an afterthought.
Instead, take the opportunity to really make this part of the letter do some heavy lifting.
7 Tips for a Killer P.S. That Gets Readers to Take Action
1. Say something important.
It might be a point you've made before, or it might be new. Either way, make it something essential.
Do you have more than one crucial point you want to make in your postscript? No problem! But remember the Power of One.
In other words, each idea should be presented one at a time, including in the P.S. If you have more than one thing to discuss here, then add more than one postscript.
2. Be succinct.
This is largely related to the previous point, and it goes for all aspects of a sales letter. Be concise — say what you need to and only that.
The more copy you include in this part of the letter, the less impact it will have. And, though you can repeat yourself here with a point from the main letter, don't repeat yourself within the P.S.
3. Make your P.S. visually different.
Its placement already makes it stand out. Help it along further by underlining a key point … adding some highlighting … or changing the font so it's bold, italic, colored, or different from the rest of the letter in some other way.
Remember, whatever you can do to ensure your audience reads this part of your letter, the more likely they'll be to purchase what you're offering. It's worth the effort to draw extra attention to it.
4. Summarize a strong offer.
If the value of your offer is very high compared to the price tag, point that out here.
Remember those readers who start with the headline and then jump ahead to the postscript? If you intrigue them enough with those two parts, you'll convince them to read everything else in between.
For those who read sales letters from start to finish, you'll be reminding them of the great deal you just offered.
5. Reiterate the urgent nature of your offer.
Urgency is key in getting readers to buy. After all, if there's no urgency, there's no reason to act now. And, if the reader doesn't act now, there's a good chance they won't act at all.
Take this opportunity to remind them of any deadlines. If there is no hard deadline, tell them you're not sure if you'll have enough bonus gifts left, or that you won't be offering this particular deal again.
Make it clear that, if the reader acts now, they have much to gain. Conversely, if they fail to act, they have much to lose.
6. Offer the reader an additional bonus.
Make your offer even more attractive by introducing another premium here.
Again, the idea is that someone who's already leaning toward buying will be even more likely now that you've sweetened the deal.
And, for those who haven't decided, this final add-on may be just the push they need.
So, add another bonus gift here to make your offer truly irresistible.
7. Strengthen your guarantee.
One thing that stops many shoppers from buying (myself included!) is fear of making a mistake.
What if this is a poor product? What if it just doesn't work? Is it difficult to send back? Does the company even accept returns? These are the types of questions running through would-be customers' heads.
Making your guarantee stronger here helps to soothe fears they may not even realize they had.
Tell the audience you'll give them more time to return the item if they're not happy with it. Tell them return shipping is free, or that you're actually going to effectively pay them to try what you're offering.
However you do it, let the audience know that ordering from you will be safe, painless, and simple to reverse. You might be surprised at how often "no" will turn into "yes," once the reader understands how easy you've made it for them to test your product or service without risk.
It's just another way to get those fence sitters to take action.
So, there you have it — seven tips for writing a P.S. that takes your sales letter from good to great and helps get the results you and your client want.
Which ones are you going to try?
This article, How to Write a Strong P.S. was originally published by Wealthy Web Writer.

How to Write White Papers that Command Top Fees
Marketing managers of B2B companies are desperate for good white paper writers. Get on their go-to list and start commanding thousands of dollars for a 5 to 10-page project. Learn More »

Published: May 2, 2018