Waiting to Take Action Can Be Costly: Mark These 3½ Days Off on Your Calendar Right Now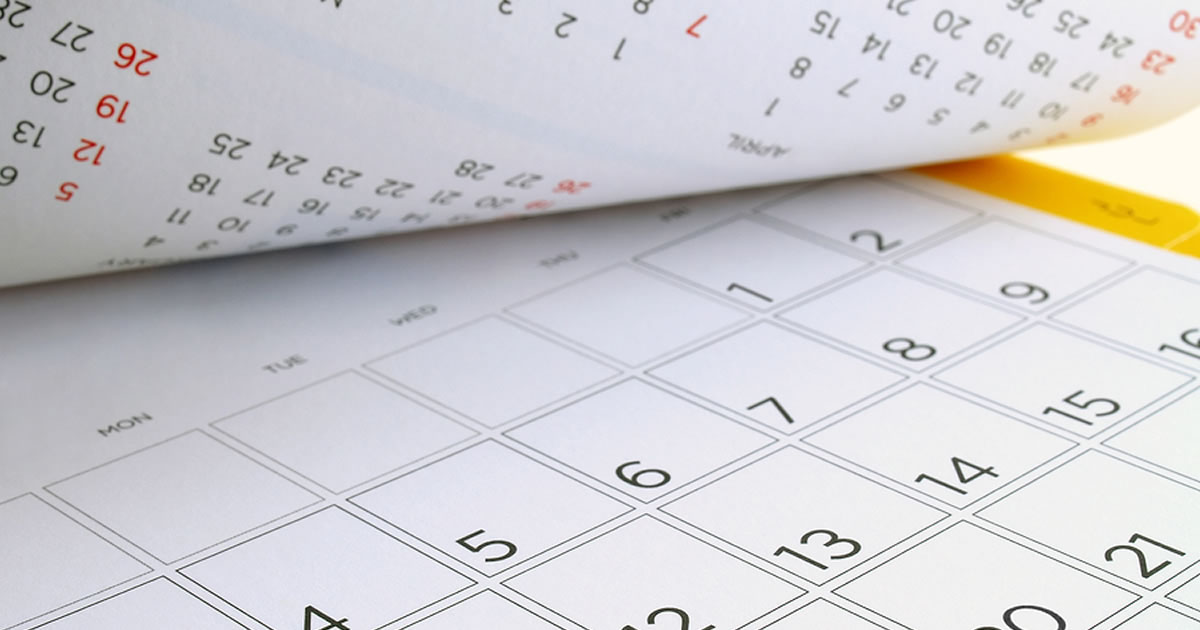 It's small enough to fit in the palm of your hand. And the minute details are remarkable.
Of course, we weren't allowed to touch it. After all, it's a rare work of art created in 1907 for Tsar Nicholas II.
I'm talking about the Rose Trellis Egg crafted by hand by Carl Faberge, which is on display as part of the Faberge Exhibit at the Walter's Art Museum here in Baltimore.
The miniature eggs made by the House of Faberge are some of the most sought-after works of art, where collectors are willing to pay millions for a single one.
But not everyone knows their value. Back in 2004, a scrap metal dealer who lived in the Midwest found a small gold egg with a watch inside at a flea market. It also had a few small diamonds and sapphires on the outside.
Thinking he could melt the gold down and re-sell it along with the jewels, he bought the egg, paying a little over $11,000. He was certain he'd make his money back and more.
But like what happens with many of us, life gets in the way, and plans get side-tracked. The people he showed it to said he paid way too much for it.
So the poor little egg wound up sitting on a shelf in his kitchen for a little over two years. Then one day, when he had some free time, he examined it a little more closely. There was a strange name etched on the inside, Vacheron Constantin.
Wanting to know more, he researched the name. That's when he stumbled across an article written by Faberge art expert Kieran McCarthy of Wartski Jewelers in London.
So he contacted Kieran, sending along a few pictures of his little egg. McCarthy was so intrigued, a few days later, he flew to the U.S. to see the egg for himself. After thoroughly examining it, he told the scrap metal dealer (who remains anonymous to this day), "You have an authentic Faberge Easter Egg … one of 50 created for the Imperial Russian Royal Family."
McCarthy bought the egg on behalf of a Faberge collector. And how much did the scrap metal dealer get for his golden egg? Turns out it was worth $20 million. That's about 1,818 times more than his original purchase price.
So, what does an Imperial Russian Faberge egg have to do with you, Dear Copywriter? Well, unless you have one sitting on your kitchen shelf, it's not the egg of this story that matters.
What matters is how much time you spend thinking about launching your copywriting career instead of doing it. You see, it's the waiting around and doing nothing that costs you money.
In business, this wasted time is considered an opportunity cost.
For you, Dear Copywriter, when a good portion of your time is spent thinking about copywriting and not doing it, it's the same thing as putting your career on a shelf.
Sometimes, though, you need a push from family, friends, or an expert to go from thinking to doing — similar to how our scrap metal dealer sought the help of a Faberge expert to claim his millions.
While I'm not an art expert, I can give you expert advice on how to get your copywriting career jump-started. In fact, I can tell you the exact days that will make a difference in your writing income: October 17, 18, 19, and 20, 2018.
Those are the days AWAI holds its annual FastTrack to Copywriting Success Bootcamp and Job Fair (more details here).
It's the single event that has launched the careers of hundreds, if not thousands of copywriters. Like Krista J., who landed her first paid copywriting assignment two months after she attended Bootcamp for the first time.
Six months later, she had all the copywriting work she could handle.
Or Judith C., who found Bootcamp to be a "great source of inspiration and jolt of adrenaline." Attending helped her land her first client, with an ongoing contract paying healthy copywriting commissions.
For Roy F., attending Bootcamp was transformational. Three months and three days after he attended his first Bootcamp, he lined up enough clients to leave his full-time job.
I could go on and on with one success story after another, but this article would turn into a short novel. Besides you can read them all here.
One thing you'll notice as you read each story is how quickly each person became an in-demand copywriter. That's because Bootcamp offers you an inside track to marketers and clients looking to hire copywriters.
I'm talking about "A-list" companies with big budgets — and they don't mind spending that money on copywriters who are eager and ready to take on paid writing projects. And you might just be the copywriter they hire.
Look, the reality is, just one client is all it takes to launch your career. And then you can move on to being an in-demand copywriter, working with dream clients. And getting paid handsomely, too.
It's no different than Carl Faberge's climb to fame. He was a regular jeweler with a shop in Paris and Moscow. But it wasn't until Tsar Nicholas commissioned him to create those delicate jeweled miniature eggs that the House of Faberge became famous.
Now, here we are 100 years later, and many of the items he made for the Royal Family are some of the most sought-after works of art in the world.
I can't promise that after attending Bootcamp you'll be as famous as Carl Faberge, but I can say chances are high that the next paid project you land could be from one of those marketers you met at Job Fair.

The Professional Writers' Alliance
At last, a professional organization that caters to the needs of direct-response industry writers. Find out how membership can change the course of your career. Learn More »

Published: May 14, 2018