AWAI Member Gets Something Much Better than a Fee for
Her Latest Copywriting Job
She Says Bootcamp Was Key in
Landing this Lucrative Project
"Thanks for the inspiration and jolt of adrenaline at Bootcamp. It helped me finish nailing down my new client … one that will be an ongoing contract with a healthy commission on sales."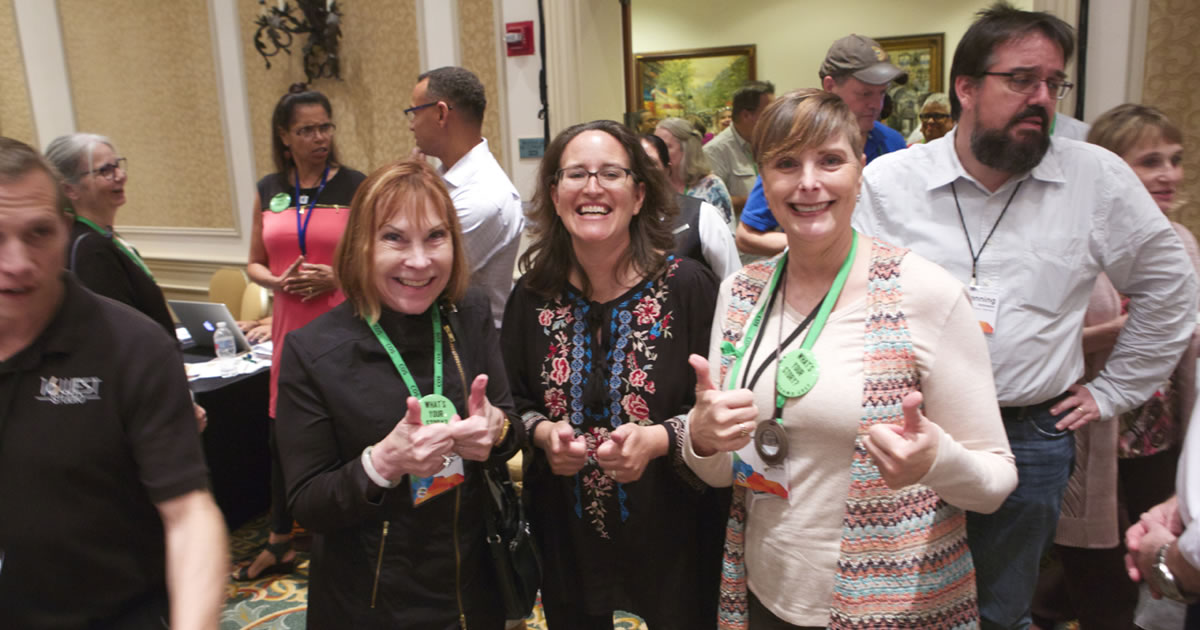 After seeing that post from Judith Culp Pearson on Facebook recently, we had to follow up. Turns out that after returning from AWAI's FastTrack to Copywriting Success Bootcamp and Job Fair in October 2017, she had been approached by a potential client. And what she learned at the event helped her land a major copywriting job.
The client, a massage therapist, was getting back to work after some major health issues. To re-build her business she wanted to grow her client base. Problem was she wasn't sure what services she wanted to offer, and her website wasn't attracting any online traffic.
As she made her suggestions, Judith acted more as a consultant than a hired writer, even suggesting a new focus to her client's business.
"Digging a little deeper I asked what was her most lucrative service … and I suggested focusing there," explains Judith. "It wasn't the client services she was wanting to increase. It was continuing education for massage therapists. That's where she makes the big money, teaching.

"Possibilitizing is where Bootcamp helped. All those supportive like-minded people. And the inspiring stories of success … all based on hard work. The word royalties stuck in my head. Since my client was looking to rebuild a support team, like she used to have, I positioned myself as a team member … handling her marketing."
Judith won her client's confidence with a formal, comprehensive proposal. And now she has a plate full of work for this new client, including web content, emails, and social media. It's her ideal copywriting job.
"I'm going to be building her a new WordPress-based website focusing on her classes. I've got a great local web hoster who I've worked with for years that can help me with the graphic and actual setup stuff," says Judith.


Judith Culp Pearson

"I'll set up a business page for her on Facebook linked to her personal page and update her Google business page. We will be list building and adding to her existing list and start some friendly informative emails."
There's one hitch. Because the client is re-building the business, Judith has agreed to a somewhat unusual payment arrangement for her fee … one that could prove to be very lucrative in the long run.
"To solve her financial dilemma I calculated out what it would take and what I would need to charge her. I came up with a SMALL initial deposit with a like amount when the website is live. Then she is to pay me a commission percentage for every tuition," explains Judith.

"I asked her to think about what she thought was fair. The next day, she told me she had spoken to her son who is a professional marketer and he suggested 30%. This will rather quickly repay my time investment and become an ongoing retainer. I ran the numbers based on her current class fees and that she is teaching in two different cities and gave myself a nod of approval."
For Judith, it'll be a nice added income to her current freelance copywriting jobs and the work she does for her own ecommerce business.
"It's been a really busy year. I've learned a lot working with a firm I met last year at Bootcamp and doing some writing for them. I traveled to England for three weeks and came home to write travel blogs and articles about the places and people I visited with," says Judith.

"I'm writing a monthly e-newsletter for my e-commerce business. For the second year in a row we have had over 23% increase in gross revenues, and I've had another nice pay raise."

The Professional Writers' Alliance
At last, a professional organization that caters to the needs of direct-response industry writers. Find out how membership can change the course of your career. Learn More »

Published: May 13, 2018