Niche Yourself Today to Get More Freelance Writing Clients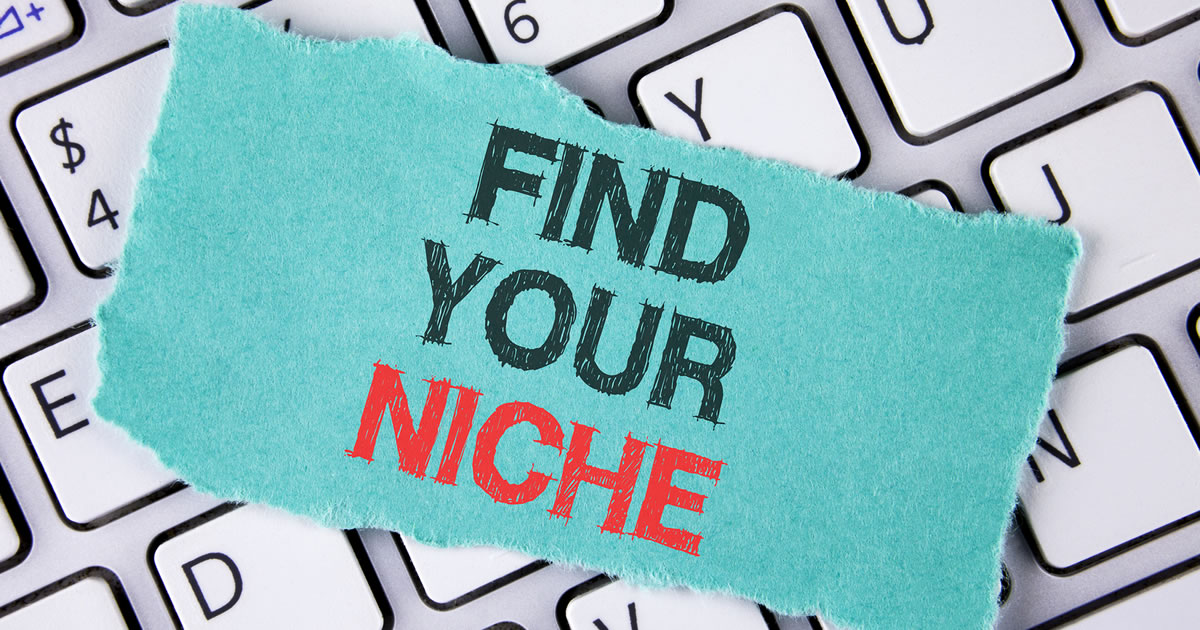 As a freelance copywriter, does it really matter if you focus all your marketing efforts on a specific niche market or industry?
Yes and no.
The truth is, you don't HAVE to choose a niche. It's not a case of "choose a niche or die."
Many copywriters have ignored the niche idea and are doing just fine. They specialize in a certain type of copywriting and they're not afraid to get out there and promote themselves all over the place.
BUT — and this is very important —
What if a niche could make it so much easier to get freelance writing clients NOW?
What if, right now, you could tap into a market full of potential clients — marketers searching for a copywriter who UNDERSTANDS THEIR INDUSTRY?
What if you could attract those clients to your website and LinkedIn profile … so you don't have to bang on doors or make cold calls?
And, what if you could find a list of 500, 700, or even 850+ potential clients in mere seconds?
Choosing a niche can bring you all of these benefits and rewards, which is why I'm your devoted niche advocate.
In this article, I'm going to help you choose your niche today.
But, let's back up for a moment first.
The other day, I asked a couple of our AWAI Facebook groups: "In one sentence, what's holding you back from choosing a niche industry today?"
Many of the copywriters who responded mentioned one of three main issues:
Fear of not being qualified in any niche,
Too many interesting options, can't choose just one, or
Can't see how to turn a career background into a copywriting niche
But then, when I pressed them to just pick something today, right now, so they could start landing freelance writing clients —
An interesting thing happened.
I got responses like these:
"If I have to pick one, my niche would be professional services B2B" (Business-to-Business for lawyers, accountants, etc.) This copywriter worked for law firms in her previous career.

"For now, I'm going with nonprofit, with a particular focus on food security and sustainability, and then branch out later."

"I am choosing the health niche because it fits in with what I do professionally."

"I resisted my logical niche — application software — because I was burned out after 20 years. After a couple of years, I sort of miss my tech days so my current niche is B2B application software with professional training for 'new collar' jobs in IT."

"If I could do whatever I wanted, I'd write in self-help and information marketing." (We determined that he's much more qualified than he thinks, because he's a customer in those areas.)

"I finally settled on B2B environmental — my current career."
When pressed into action, it's amazing how these writers could make a decision within a few minutes.
How about you?
If someone said your efforts to get freelance writing clients will kick into high gear by choosing a niche TODAY — can you pick one?
I'm thinking YES!
Remember, you don't have to be stuck with your niche decision forever. You can always change later.
But if you start with something today, you'll at least get traction on finding clients.
Let's try it together with the following five steps.
1. Set a date, if it's not today.
"I will declare my niche on (date)."
2. Get inspired by niche examples.
Here are 25 different niche-focused copywriter websites to check out … covering a wide range of markets.
Fun, right?
Don't worry if you want to focus on any of these niche industries. There's opportunity for several copywriters in any niche, and you'll stand apart with your background, skills, and services.
Now, an interesting thing is — when I Googled "fashion copywriter," "baby products copywriter," "retail copywriter," "beauty copywriter," and others … I couldn't really find anyone. Hmmm, an opportunity for you, perhaps?
3. List the niche options from your life.
It doesn't have to be just about your career.
You'll want to consider your career (all the jobs you've had), of course.
But also think about your lifestyle (new mom, RV travel, active retiree), your hobbies (music, food, sports, furniture-building, anything!), and your personal interests (political, civic, volunteering, etc.).
HINT: Take a fresh look at the industry you already know, even if you feel burned out. You could find a renewed enthusiasm when you realize you don't have to do THAT job anymore, but you can be a highly paid expert copywriter in that field.
4. Do a quick online search to explore market opportunities.
This is a major stumbling block for writers. They can't imagine there's a need in the niche of their choice.
Keep in mind that you only need a handful of clients to earn six-figures as a steadily working copywriter. It would be harder to manage more than 6-10 clients anyway.
So when you're looking around, remember that it takes just 1-5 or so clients to have a very solid business.
One easy way to explore the opportunities is to Google "[niche] association" or "[niche] organization."
Then, click on the association/organization website to see if they're having an annual conference.
If so, look for an exhibitors list (usually found under Exhibits or Trade Show). There, you may find hundreds of companies who are paying big bucks to exhibit at the conference. All of those companies could be clients for YOU, since they obviously spend money on marketing!
The image below shows an online Exhibitor List for an upcoming veterinary conference … with more than 800 companies exhibiting.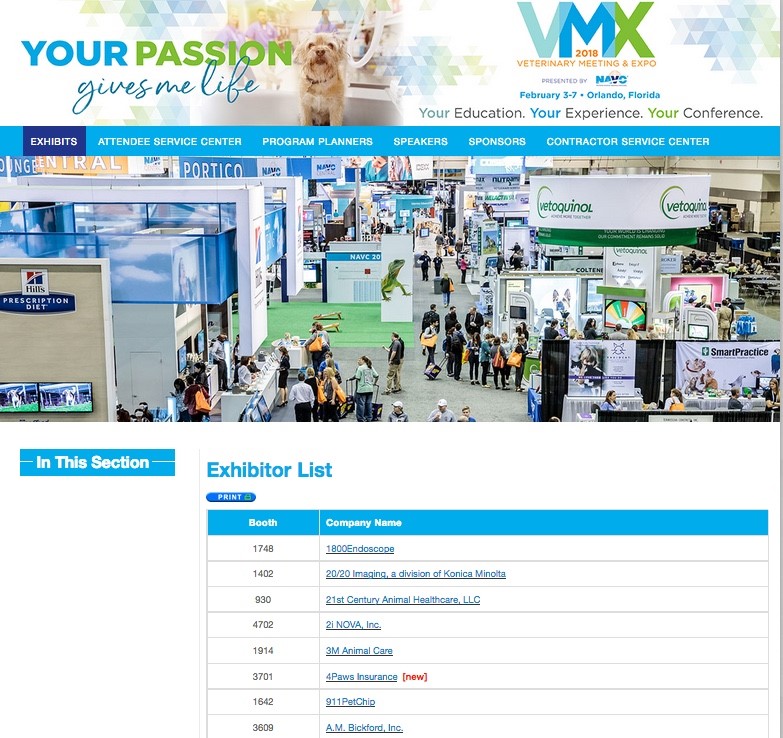 5. PICK YOUR NICHE!
This decision will help you in so many ways. You'll know exactly whom you're marketing to, with a clear purpose, business name, tagline, website, LinkedIn profile, business card, and much more.
Suddenly, the struggle will be over. You'll know where you're going.
And even if you change your mind later … you can easily apply everything you've learned to another niche.
What do you say?
Why not give it a try and choose your niche today? You have nothing to lose, and everything to gain.
Editorial Note: Once you have your niche, you'll be ready to start landing clients. And we have the ideal new resource to help you: Your No-Stress Method for Getting Clients: 26 Field-Tested Strategies for Introverts, Extroverts, and Everyone In-Between.
It's the ultimate getting client resource.
And during our Anniversary Sale, you can grab the entire program for only $295 …
Before it reverts to its full $995 price.
>> Go here and check it out today. And see for yourself how these 26 proven strategies for getting clients will change your business, forever.
Have you chosen your niche today? Share with us in the comments below!

The Professional Writers' Alliance
At last, a professional organization that caters to the needs of direct-response industry writers. Find out how membership can change the course of your career. Learn More »

Published: May 23, 2018