The Case Against SMART Goals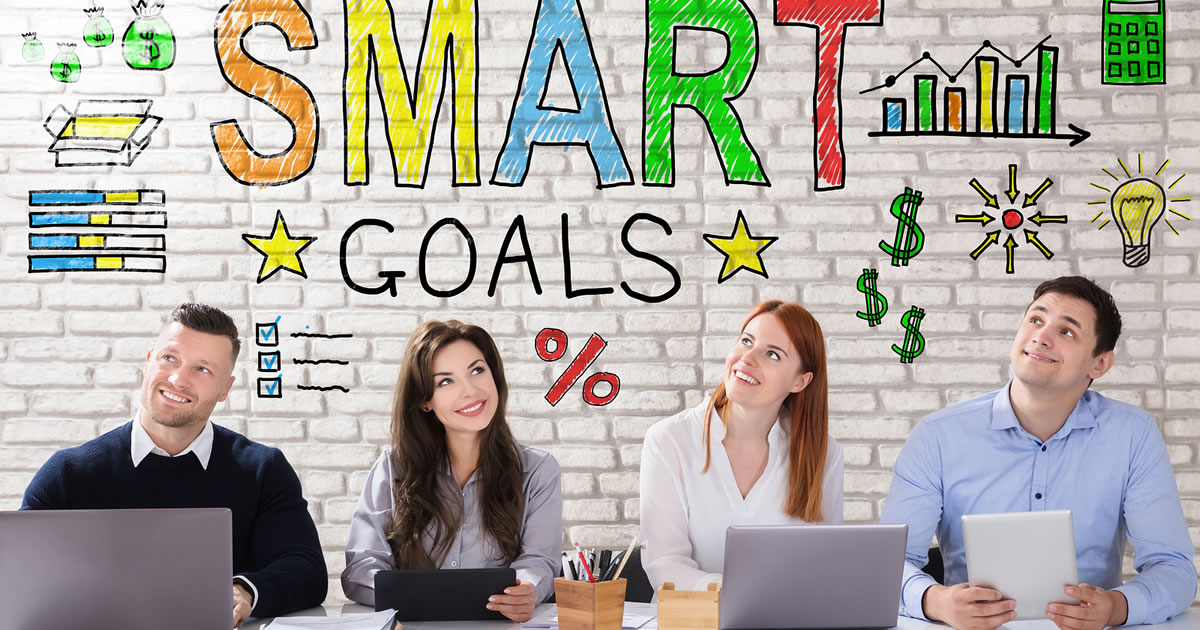 Chances are, you've never heard of C. Northcote Parkinson … but I bet you've heard of — or at least experienced — his "law."
Parkinson's Law is when "work expands to fill the time available for its completion."
We've all been there, whether we've taken up until the last minute to finish packing for a vacation, finish cleaning for a party, or write some copy that had a looming deadline.
One reason Professor Parkinson must've been well aware of this phenomenon … he was a writer, too!
He realized that, when you have a set amount of time to complete a task, you're going to use all of that time.
This is one of my issues with SMART goals.
(If you haven't heard of them, a SMART goal is Specific, Measurable, Attainable, Realistic, and Time-sensitive.)
Now, I recently wrote here in The Writer's Life that I decided not to set any goals for this year.
I felt like goal-setting was holding me back.
I focused too much on setting "realistic" and "attainable" goals … and that kept me from setting my sights higher.
But that's what SMART goals encourage you to do.
Take these two articles I wrote recently …
I finished them both the same afternoon. But one of them I was forced to turn around in about two hours. The other had been on my plate for 10 days.
The extra week and a half didn't help me finish that article any faster. And the one I barely had any time for didn't suffer from a drop in quality. It just forced me to focus more intensely.
That's why I'm not setting any goals this year … I've been limiting myself by being "realistic" for far too long.
For example, I don't want to set a goal of completing a long-form sales letter every two months. Who's to say I can't write one in six weeks … maybe even less?
But it's not just being realistic about how much time you'll need to reach a goal that might be holding you back. It's also the scope of your goals.
Peter Thiel, the co-founder of PayPal, whose net worth is estimated at $2.5 billion, suggests people ask themselves, "How can I achieve my 10-year plan in the next six months?"
That might sound lofty — and if you try, you might not reach those 10-year goals. But don't you think you'd accomplish more than if you only aim for realistic six-month goals?
Tim Ferriss, author of The 4-Hour Workweek, put his own spin on this idea …
He says, "99% of the world is convinced they are incapable of achieving great things, so they aim for the mediocre middle-ground. The level of competition is thus fiercest for 'realistic' goals."
This is why I've shifted my mindset.
I used to think I'd be happy if I could just make more money than I did when I was teaching.
Now I'm aiming much higher.
How high?
Again, I don't have a specific goal. But that's only because I refuse to put a ceiling on how much I can earn or achieve as a writer.
Another benefit Ferriss points out of being unrealistic with your goals is that you're more likely to see them through when the payoff is greater.
Realistic goals are boring, which won't give you much enthusiasm to make them happen.
For example, he says, "I'll run through walls to get a catamaran trip through the Greek islands, but I might not change my brand of cereal for a weekend trip through Columbus, Ohio."
Which of those outcomes would you be quicker to give up on?
If your goal is just to make incremental improvements to your income, health, relationships, or any other area of your life, then quitting on them — or "postponing" them — won't seem like such a big deal.
But when you commit to something wild, that doesn't fit neatly under the heading of a SMART goal …
Like tripling your income … dropping 100 pounds … or finding the love of your life … when you know the payoff will change your life …
Well, that's a lot harder to give up on.
Now, if you've had success with SMART goals in the past, or are finding them helpful in your life or career now, then by all means, stick with what works.
But it's worth thinking about whether your goals are too realistic and are keeping you from doing more.
Where do you stand on SMART goals? Do you use them now? How do they work for you? Let me know in the comments below.

The Professional Writers' Alliance
At last, a professional organization that caters to the needs of direct-response industry writers. Find out how membership can change the course of your career. Learn More »

Published: May 31, 2018