There Are More B2B Copywriting Jobs Available Than Ever Before
Here's the Ideal Resource to Help You
Succeed in This Niche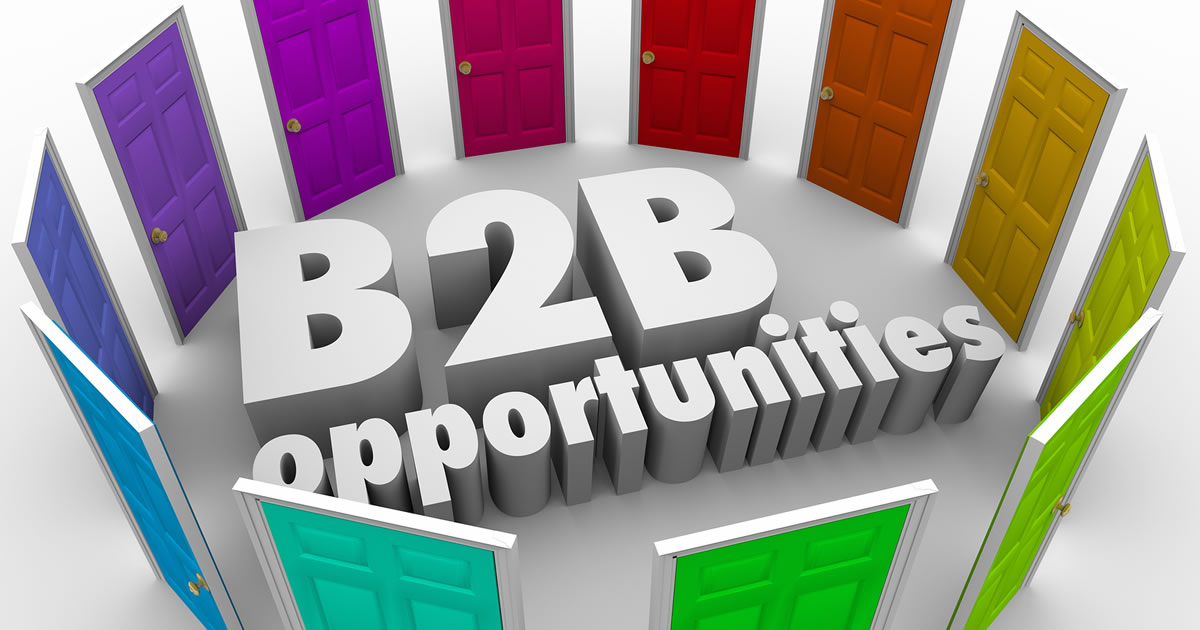 Business-to-business, or B2B, copywriting is a huge and growing industry. The numbers make clear that means opportunity — and copywriting jobs — for copywriters in this sector.
70% of B2B marketers did more content marketing in 2017 than 2016, according to the Content Marketing Institute.
67% of the typical B2B "buyer's journey" is done online — so digital marketing is a must for B2B marketers, say market watchers Lenati.
64% of B2B marketers outsource their writing needs, says TopRankBlog.
B2B companies spend $55 billion — or more — each year on marketing. And that means they need copywriters who know the ins-and-outs of B2B copy, whether it's for emails, white papers, case studies, video scripts, web pages, or anything else.
You could say B2B is one of the most tried-and-true ways to a six-figure income.
B2B is a whole different animal than direct-response copy aimed at consumers. It's more low-key. You're not "selling" something directly (the price is usually too high). Instead, you want the prospect to get in touch with your client for more information. If you prefer not to have the pressure to come up with blockbuster sales letters this is the ideal type of writing for you.
But that's just the start. B2B has its own trends, insider secrets, effective marketing tactics … not to mention a different approach to marketing yourself and landing clients willing to pay top dollar for copywriting jobs.
AWAI's B2B Copywriting Success is the resource to help you:
Get up to speed with all the ins-and-outs of B2B marketing and what's expected of copywriters
Build your business, including landing those all-important first clients.
Master the skills you need in the 31 most commonly requested B2B projects.
Establish yourself as a go-to resource for B2B companies — so you get hired again and again and get referrals.
As part of this unique writing community, you'll get anytime access to articles, video, webinars, live events (for which you get a discount), training sessions, a members-only website … and more. You'll learn writing and business building skills. And everything is constantly updated.
Plus, you get guidance along the way from expert mentors — working B2B copywriters who are making very good livings in this industry and are willing to share how they do it.
Veteran copywriter Steve Slaunwhite leads this effort for Team B2B. Once you join, you can download his Business-to-Business Writer's Handbook to help you kick off your new path.
Other B2B experts like Pam Foster, Gordon Graham, Ed Gandia, Michael Katz, Bob Bly, Ilise Benun, and many more also join in to reveal their best industry secrets for landing clients and wowing them once you start work.
B2B Writing Success is ideal for any up-and-coming or even experienced B2B copywriters serious about taking their career to the next level.

B2B Writing Success: The Complete Guide to Making More Money as a Top B2B Writer
The business-to-business industry is desperate for trained, professional writers. Learn to write solid B2B copy, land more clients, and be constantly in demand. For beginning and advanced writers. Learn More »

Published: May 1, 2018