Video




IMPORTANT ANNOUNCEMENT:


This Will Change The Way
Clients Hire New Writers

This is something AWAI members like you want.

Please understand …

This represents the future of learning in our industry.

It's the only way for marketers to know, for certain, that new writers they're considering have the skills they need.

And … only a handful (out of hundreds of thousands) of AWAI members can take part in this.
Get $25,000 of Training for $1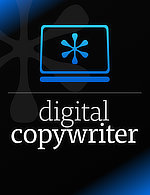 Right now, you can access over $25,000 worth of training webinars — along with templates, pricing guides, invoicing tools, "how-to" videos, and much, much more — to help you launch your paid web-writing career.
Wealthy Web Writer has everything you'll need to become a paid web writer.
And during this 30-day "test-drive," you can get access to the entire site for just $1.
Launch your paid web writing career for $1.
Published: May 17, 2018