To Succeed Faster … Imitate, Don't Innovate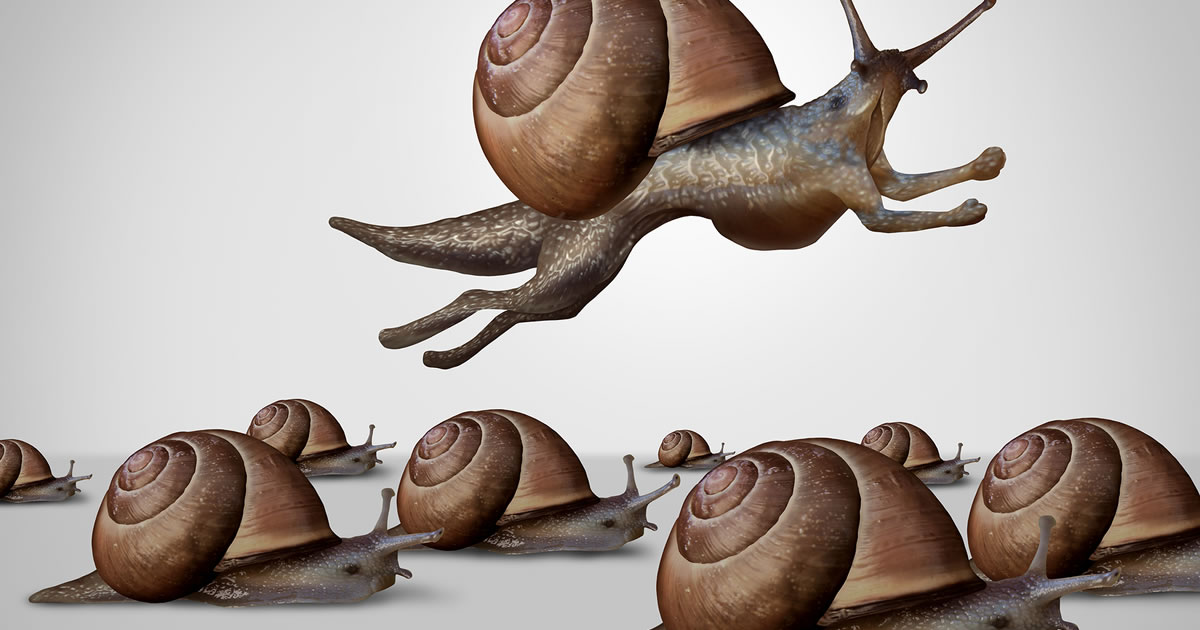 Recently, I attended the AWAI Web Copywriting Intensive in Austin, Texas. The first presenter, Ryan Levesque, creator of the ASK Method®, put a slide on the screen with just four words:
"Emulate before you Innovate."
Ryan's strategies weren't all that complex. In fact, the absolute simplicity of the ASK Method® is part of the reason it works so effectively.
There's such a straightforward method to using it that one might be tempted to think about improving on it. To wring even more information from the sponge, so to speak.
"Surely I could make changes for better results!"
But Ryan gave an example from his childhood days that made perfect sense. He's kind of a LEGO® fanatic, even today. He plays with LEGO® sets with his kids, creating amazingly complex toys with these simple, interlocking blocks of plastic.
But, when his mom bought him his first LEGO® set, she made one request.
"You can build whatever your heart desires. But follow the set instructions as least one time before doing that."
So, when explaining his ASK Method and how to use it, he asked us to try it his way first.
After all, he'd developed this strategy over 10 years and had refined it. He successfully helped generate millions, even billions of dollars for his clients. If we thought we could do better than that, fine.
But, try it his way at least once.
I stared at that slide for a long time.
I realized I'd been guilty of the opposite many times in the past, and it had caused me a lot of setbacks and delays.
Let me explain …
The Two-Step Process
A little over 30 years ago, I wanted to be an electrician. With little previous experience, this could prove to be a challenge.
As a maintenance technician in a food processing plant, I was assigned menial "grunt work."
Realizing I'd need to know more to do more, I started studying the machine manuals in earnest. Once I knew more about how the machinery worked, I was able to move up to troubleshooting and repair work.
But, I had my eye on an industrial electrician position. The electrician in our plant was cool. He made more money than regular mechanics and everybody respected him. He was successfully doing what I wanted to do.
If I was going to move up to that level, the path was clear. I needed to learn how to do what he did and imitate it.
He was willing to help me out. He had me study the equipment manuals again, this time with a focus on the electrical sections. He laid out a targeted sequence for training.
When he moved on a few short years later, management tapped me as his replacement. I'd successfully and quickly achieved my goal because I followed a simple, proven process:
Get a targeted, logical education
Imitate proven techniques to duplicate success
Then in 2010, our hours were cut at work and I needed to make more money … fast. I turned to writing as a way to increase my income.
Given my process in becoming an electrician, you'd think it would be easy to become a well-paid writer.
But … I forgot about the process.
And the money didn't come fast. In fact, for years I made minimal income for maximum output.
Finally, it dawned on me that I was trying to innovate, not imitate success.
That's when I changed things around and started emulating instead of innovating. And I finally started making more money.
Finding the Right Path
The writing "training" I had at first was disjointed with no logical progression. By trying to find my own path, I made the journey longer.
Obviously, a new set of requirements for training programs was necessary. The new criteria were:
Any experts or gurus I listened to should be actually working successfully in what they teach.
There had to be proven success stories from former students.
There must be a targeted, well-defined curriculum for logical development.
Finally, the techniques and strategies for success had to be easily duplicated by someone with little or no previous experience.
You know … someone like me.
Once I found copywriting training by teachers I could imitate, it made a dramatic difference in my income.
I finally made quick progress. In 2017, my writing income was five times the annual income I'd lost in the cutbacks.
If you're interested in earning a living as a paid writer, I encourage you to follow this simple, two-step process:
Get a targeted, logical education, and
Imitate proven techniques to duplicate success
It's the simplest, most straightforward path to living the writer's life I've found: Imitate … Don't Innovate.
Comment below and share some of your thoughts on this topic. Have you gotten behind because you've tried to deviate or change a proven formula?
Editorial Note: Imitating what's worked is a much faster route to success … Provided you imitate the right people.
As Steve learned on his journey, he had to be sure he was learning from experts who were actually working successfully in what they teach.
That's why I created B2B Writing Success, and gathered leading B2B experts like Steve Slaunwhite, Bob Bly, Ed Gandia, Michael Katz, Gordon Graham, and many more …
So beginning and advanced writers could have access to working professionals, and get information and support from the best in the industry.
The Business-to-Business industry is desperate for trained, professional writers. And B2B Writing Success has everything you need to get the skills, land clients, and be in high demand.
>> Click here now to see for yourself with our $1 test-drive.

B2B Writing Success: The Complete Guide to Making More Money as a Top B2B Writer
The business-to-business industry is desperate for trained, professional writers. Learn to write solid B2B copy, land more clients, and be constantly in demand. For beginning and advanced writers. Learn More »

Published: May 2, 2018