Enlist Our Top Pricing Expert as Your Virtual "Marketing Mentor"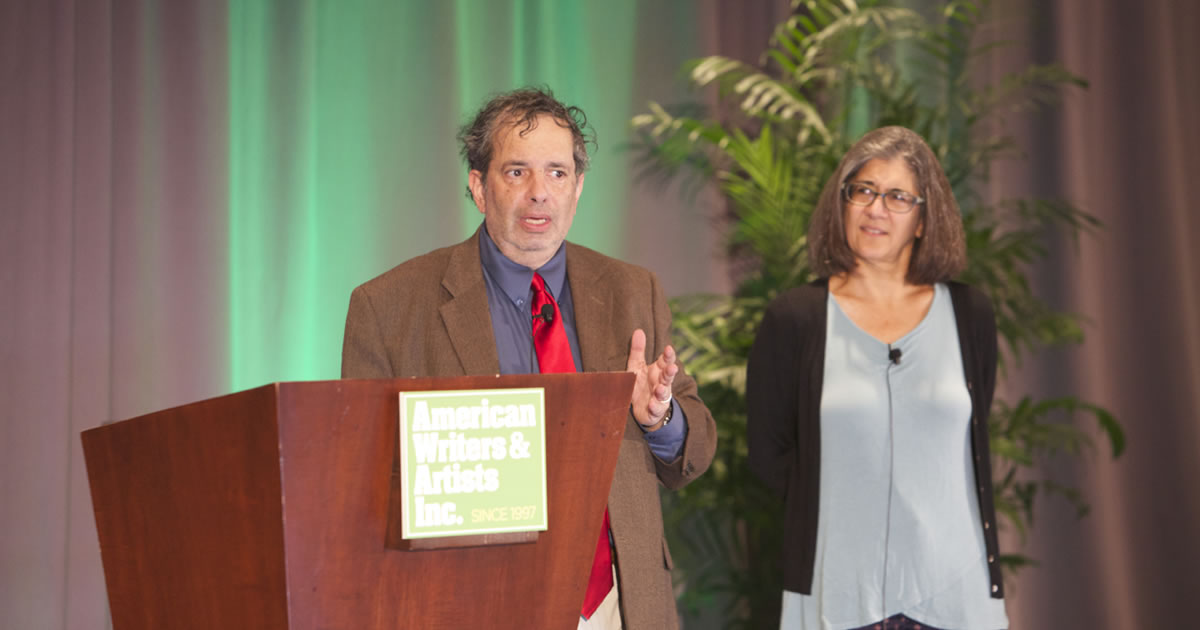 AWAI member Sherri Caldwell says she was lucky to see pricing expert Ilise Benun speak at Bootcamp. When she needed help negotiating fees with a client, Ilise's program was the first thing she turned to.
And it paid off handsomely. Following Ilise's three simple pricing techniques, Sherri got her client to pay $5,000 a month.
Talking about money is one of those conversations that trips people up. That's why we brought in the best possible expert to help you master pricing your projects, so you save time and maximizes your fees.
Ilise is a money marketing expert who's been helping freelancers with marketing, pricing, negotiating, and self-promotion for nearly 30 years.
Her work has been featured in some of the most prestigious national publications, like Entrepreneur, How Magazine, Inc. Magazine, Nation's Business, The New York Times, and The Washington Post.
She is the author of seven books, including The Creative Professional's Guide to Money, The Art of Self Promotion, and Stop Pushing Me Around: A Workplace Guide for the Timid, Shy and Less Assertive, to name a few.
And she's a fan-favorite speaker year after year at AWAI's Bootcamp, along with the many other national conferences she speaks at on marketing and pricing.
Ilise also negotiates all of A-list copywriter Bob Bly's deals and projects.
And while Bob is incredibly grateful for the way she keeps his business humming, he also recognizes how much she can help newer copywriters.
Bob says, "Ilise Benun has handled client agreements for me for more projects than I can count. Her savvy pricing strategies have made and saved me many thousands of dollars and can do the same for you, too."
In fact, she's helped many newer writers achieve remarkable success — even when they didn't believe they'd be able to …
Not only did Ilise's program help Sherri make money — it made her feel more confident too.
Sherri says, "Ilise has a wonderful down-to-earth, practical approach to pricing and negotiation. Her advice for valuing yourself and presenting the value of your time and services is powerful. I ended up with a $5K per month retainer agreement!"
This is what happens when you follow Ilise's advice and strategies.
And now, you can enlist her as your virtual marketing mentor.
With AWAI's Simplest Guide to Pricing Copy Projects, you, too, can become the confident professional who takes charge of the "money conversation" every time …
Don't wait another day to start mastering pricing once and for all, check it out now.

AWAI's Simplest Guide to Pricing Copy Projects
AWAI's Simplest Guide to Pricing Copy Projects is the answer to your pricing questions. It is a simple guide for any copywriter who wants to quote, price, and negotiate fees like a professional. Learn More »

Published: May 14, 2018