2018 Trends in B2B Copywriting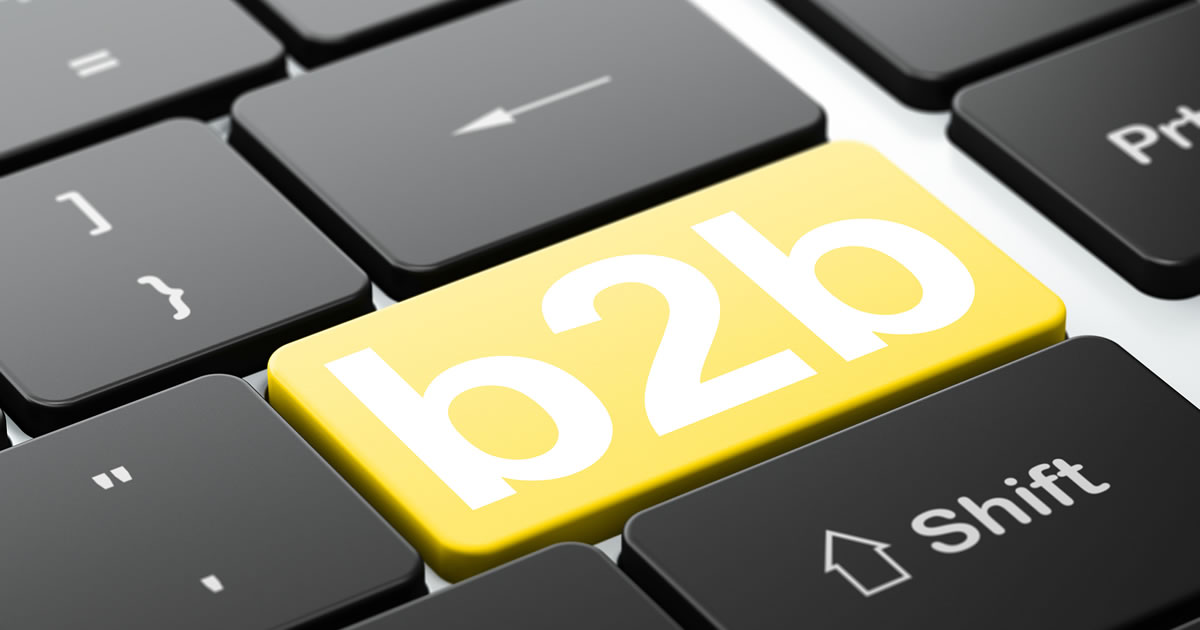 I don't have a crystal ball. But after more than 22 years as a Business-to-Business (B2B) copywriter, I have a good sense of the trends and what's coming around the corner. So if you're a B2B copywriter or content writer — or you're interested in breaking into this lucrative writing field — then read on. You might be able to leverage some of these trends to grow your freelance business.
By the way, for those unfamiliar with B2B copywriting, it simply involves writing for businesses that sell to other businesses. So you're not writing marketing copy for a toaster company, you're writing copy for the Styrofoam packaging company that sells to the toaster company.
Got it? Okay, let's move onto the trends …
Trend #1: B2B companies continue to outsource long-form content
Business-to-Business companies produce a lot of long-form content to help sell their products and services. Everything from white papers and e-books to long blog posts and articles. White papers, in fact, are still one of the two most common "free offers" used in lead-generation campaigns. (The other is webinars.)
But here's the challenge facing most B2B companies …
They don't want to write long-form content in-house. It's too much of a drain on their marketing departments. A CEO once told me, a couple of years ago, that when he calculated the staff hours spent creating his company's latest white paper, the cost was over $21,000! Ouch.
That's why B2B companies continue to outsource these types of projects.
That's good news for you as a writer. That means when you learn how to craft an effective white paper, e-book, or in-depth article, you can get a lot of work.
Trend #2: Email marketing keeps growing and growing
Some surveys suggest that B2B companies will spend 50% more on their email marketing efforts this year than they did last year. In other words, they're pouring money into this channel.
Why? Because email pays off for them. Big-time. In fact, those same surveys indicate that B2B marketers consider email to be the channel that produces the highest return for their marketing dollars.
Business-to-Business companies rely on email marketing to generate leads, follow-up on leads, make offers, stay in touch with prospects and customers, upsell and cross-sell, you name it. It's the workhorse of just about every B2B marketing department.
Where do we copywriters fit in?
Marketing directors are eager to work with B2B copywriters who know how to write effective emails and email campaigns that get good open rates, click-throughs, and conversions. In other words, results.
When you know how to write short, impactful emails that engage and persuade business buyers, you can do very well.
And the best part is, these projects are fun to write.
Trend #3: Writing for a "scary" industry continues to pay big
Do you have to write about technical, complex, or otherwise difficult-to-understand products in order to be successful in B2B?
No.
There are plenty of niches in this market where you're writing about products that are relatively easy to get your head around. For example:
Sales training
Office equipment
Executive coaching
Management consulting
Hotels (for business meetings, events, and lodging)
Cleaning services
Debt collection services
Printing services
However, you should know that there is a big demand for writers willing to write for a "scary" industry. If you can become comfortable — or, are already comfortable — writing about industrial valves, for example, then marketing directors of those companies are going to want to hear from you. They're looking for writers who understand their products. And those writers are tough to find.
Examples of "scary" industries include:
Forklift trucks
Industrial pumps
Fluid instrumentation
Human resource software
Environmental consulting
Transportation and logistics
Medical devices
Healthcare equipment and supplies
Commercial refrigeration products
If you have a background in one of these industries, it's probably not scary to you at all. You're familiar with the products and services, along with the common industry jargon. That's good news. Marketing directors of those companies are going to want to hear from you. (Assuming, of course, you're also a good, trained B2B writer!)
But even if you have no background in a particular "scary" industry, you can still break into one. I had no experience with software companies when I started writing for them in the 1990s. I learned as I went along. Remember, basically all you need to know is what a product does and what its features and benefits are.
Like I said, you don't have to write for a "scary" industry. But if you do, you can do very well.
Trend #4: B2B marketing directors continue to struggle to find GOOD B2B writers
I regularly hear from marketing directors of B2B companies having trouble finding good B2B copywriters. They usually say something like this: "We've tried other writers but they just don't understand B2B. We'd love to find someone who can write clear, engaging, and persuasive copy targeting our business buyers."
As I was writing this article, I did a LinkedIn search for "copywriter" and got over 200,000 hits. When I narrowed my search to "B2B copywriter" that number dropped to just 912! Now I realize those search results are impacted by my connections and other factors, but the example is still telling. There aren't many of us around.
In my opinion, the demand for good B2B copywriters is much higher than the supply. That doesn't mean you can merely hang a shingle and marketing directors will stampede to your door. You still need to do the work of promoting yourself. However, if you are — or can learn to be — a skilled B2B copywriter, there are clients out there waiting to hear from you.
So those are the big trends in B2B copywriting, as I see them. If you're interested in writing for this fun and lucrative market, any one of these trends — especially the last one — is going to help you build a thriving freelance business.
Do you have any questions about getting started in the booming B2B industry? Comment below so we can get you the answers.

Modern B2B Copywriting
Learn everything you need to know to succeed as a B2B copywriter from marketing your services to writing copy and everything in between. Learn More »

Published: June 14, 2018