Three Little-Known Hollywood Blockbuster Movie Storytelling Secrets Will Make Your Sales Copy Stronger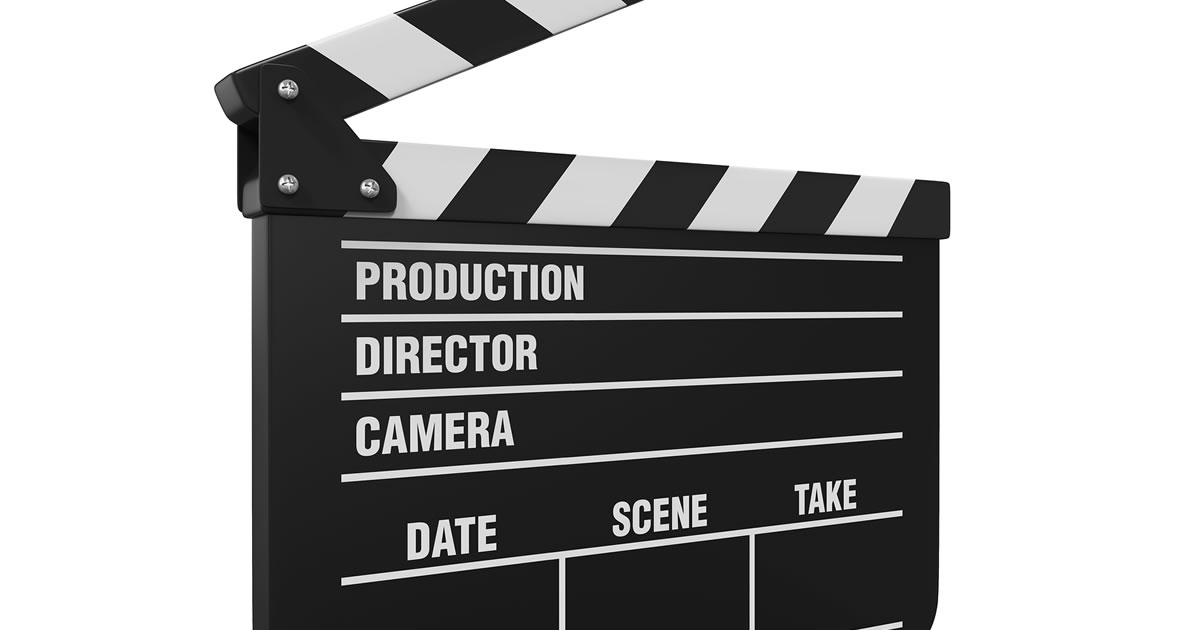 It was more than a little creepy. Especially because he was staring directly at me, yet he never uttered a single word.
Only close up did I realize the man wasn't real. It was a mannequin that had been perfectly positioned in a chair near the front of the antique shop.
My natural curiosity kicked in and the entire time I wandered around the store, I couldn't stop thinking about the mannequin. So before leaving, I asked the woman working the front desk to tell me more about it.
I wanted to know what was its significance? And why was it placed at the entrance? Was its purpose to startle people as they walked in the door?
Unfortunately, she didn't have many details to share, only that it been sitting in that chair for several years.
I was disappointed there wasn't more to the mannequin's story. And that, Dear Copywriter, brings us to the point of today's issue … how to write compelling sales copy by telling a good story.
Now, there are a few ways to go about learning how to tell a good story. You can read successful sales letters you've got stashed in your Swipe File to study how other writers use stories. Another way to learn is attending AWAI's annual Bootcamp where you'll hear directly from "A-level" copywriter experts who share their secrets for success. (You can sign up here, but hurry, seats are selling out fast.)
Or you could take a few clues from Hollywood. Specifically the people who write for movies, like Andrew Stanton. While you might not recognize his name, you're certainly familiar with the movies he's written: A Bug's Life, Finding Nemo, Finding Dory, and WALL-E, to name just a few. He also co-wrote all three Toy Story films and Monsters Inc.
In total, his films have grossed over $1.2 billion. That most definitely qualifies him as an "A-list" Hollywood writer. But that's not the real reason why I chose Andrew.
I did so because his approach to writing stories is similar to copywriting. Here's an example of what I mean.
Andrew wrote the script for the move John Carter, which was based on a book called The Princess of Mars, written by Edgar Rice Burroughs.
In a recent TedTalk, Andrew describes a scene in the movie where one of the main characters is summoned to his rich uncle's mansion with a note, "See me at once."
However, once he arrives, the character is startled by the butler who greets him at the door and explains that the uncle mysteriously passed away and is now entombed in a mausoleum on the property.
But there's just one problem. The tomb can't be opened from the outside. The butler then invites him to come inside to learn more.
So how does this scene apply to copywriting, you ask? That's our first of three Hollywood blockbuster movie tips.
Hollywood Blockbuster Tip #1:
What this scene is really doing is making a promise to the audience that captures their attention. Or as Andrew explains, "It's a promise that this story will lead somewhere that's worth your time."
Hollywood Blockbuster Tip #2:
Deliver on that promise. As a copywriter, you need an abundant amount of proof to convince the reader the promise is real.
Andrew Stanton calls it the unifying theory of two plus two. You "force" the audience to put things together. Don't give them four, give them two plus two. Then let your audience figure out the connections.
In copywriting, this is what we call "show, don't tell." The more you tell, tell, tell, the less interest the prospect has in reading your copy. But when you show what you mean with an example, that's when the magical "a-ha" moment happens in your sales copy.
Hollywood Blockbuster Tip #3:
The right order matters. Andrew says you not only need the proper amount of proof, but it has to show up in the right order. Otherwise, the audience becomes confused and loses interest.
The same is true for copywriting. The proof elements you use can't be randomly placed in the copy. They have to relate to the claims you're making. This is what holds the prospect's attention and keeps them reading your sales copy.
Bonus Hollywood Blockbuster Tip:
There is one more of Andrew's writing tips I'll share with you … one that is near and dear to my writing heart: A strong theme is always running through a well-told story.
For us copywriting folks, the theme that is always running through a well-written sales letter is the golden thread. It's creating a compelling emotion from the opening headline and lead, all the way to the end of the letter.
Andrew admits it took him a few years to learn all these lessons about creating good stories. The same is true with copywriting.
It takes time to master copywriting. But when you do, the benefits are well worth it. You might not win an Oscar or an Emmy for your writing, but you'll certainly win over clients and create a writer's life you can cherish for years.
Editorial Note: 95% of these companies need writers like you. While it may have taken Andrew several years to become great at telling stories, there's a copywriting specialty that you can "master" quickly. I'm talking about the B2B industry. Right now, the demand for B2B copy and content writers is at an all-time high. There are 8 million B2B companies in the U.S. alone and they need skilled writers to help with all their pressing copy needs. And they are happy to pay you $1,250 a day for your work.
Writing B2B is an easy way to jump-start your copywriting career and income. You can get the details here.

Modern B2B Copywriting
Learn everything you need to know to succeed as a B2B copywriter from marketing your services to writing copy and everything in between. Learn More »

Published: June 11, 2018