A Popular Bootcamp Goal:
The Success Panel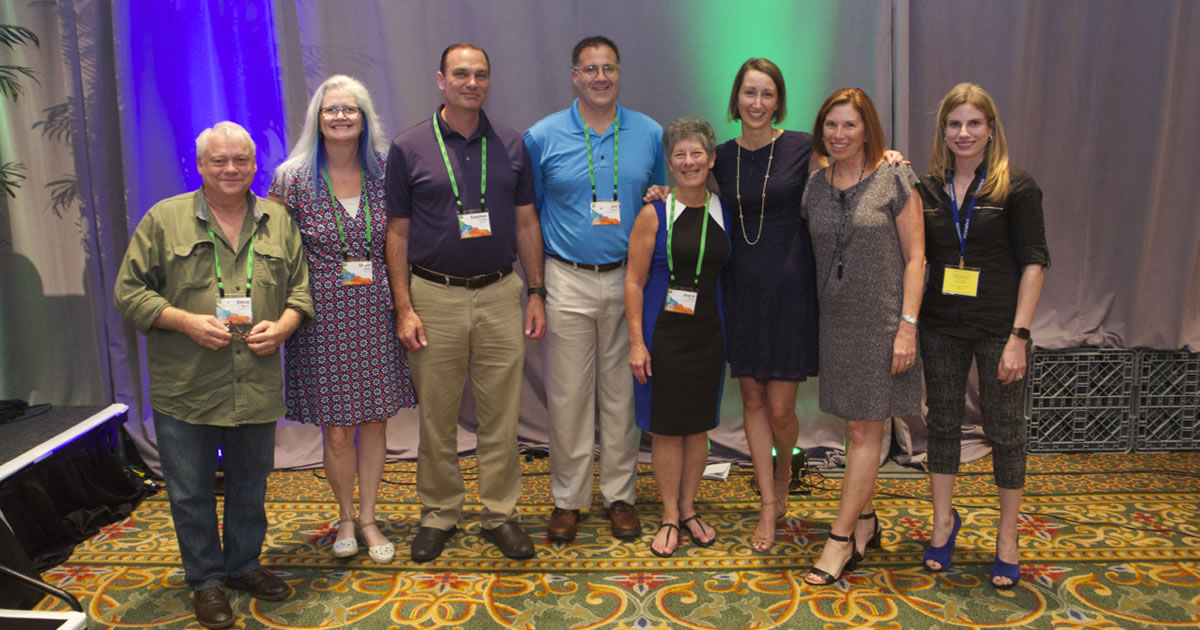 The 2017 Success Panel (from left to right: Steve Maurer, Sherri Caldwell, Steve Coombes, Jon Stoltzfus, Joyce Hollman, Panel Leaders Rebecca and Katie, and Candice Lazar
Bootcamp has a fun annual tradition of featuring a Success Panel of AWAI Members who have achieved big goals on their journey to the writer's life.
And every year, attendees approach Katie and me to declare,
"I'm going to be on that Success Panel next year."
And it usually turns out to be the beginning of a great success story.
AWAI Member Joyce Hollman felt that way as she sat in the Ballroom at Bootcamp just a few years ago. She'd been a teacher and she was ready for a career change. At that first Bootcamp, she became part of a mastermind/accountability group, and declared that as soon as she was ready to quit her job, she was going to be a full-time freelance copywriter and she was going to be on the Success Panel.
In 2017, Joyce reached her goal, and was a proud member of the Bootcamp Success Panel in October.
By coincidence, another member of her accountability group, Sherri Caldwell, was also on the 2017 Success Panel — which is incredible proof that having a tribe of people you can count on can really drive you forward in your career.
Bootcamp is the ideal place to create accountability groups, because there's an entire Ballroom filled with people on the same quest …
You can set yourself up for the same success these Panel Members achieved. Sign up for the 2018 FastTrack to Copywriting Success Bootcamp and Job Fair and prepare for a journey from aspiring copywriter to SUCCESSFUL copywriter!
October 17-20 can be the dates that change your future, for the better. You could be the next one declaring, "I'm going to be on that Success Panel next year," and telling your story of going from the audience at Bootcamp to the stage. Learn more here.

The Professional Writers' Alliance
At last, a professional organization that caters to the needs of direct-response industry writers. Find out how membership can change the course of your career. Learn More »

Published: June 7, 2018