B2B Copywriting Boring? Think Again …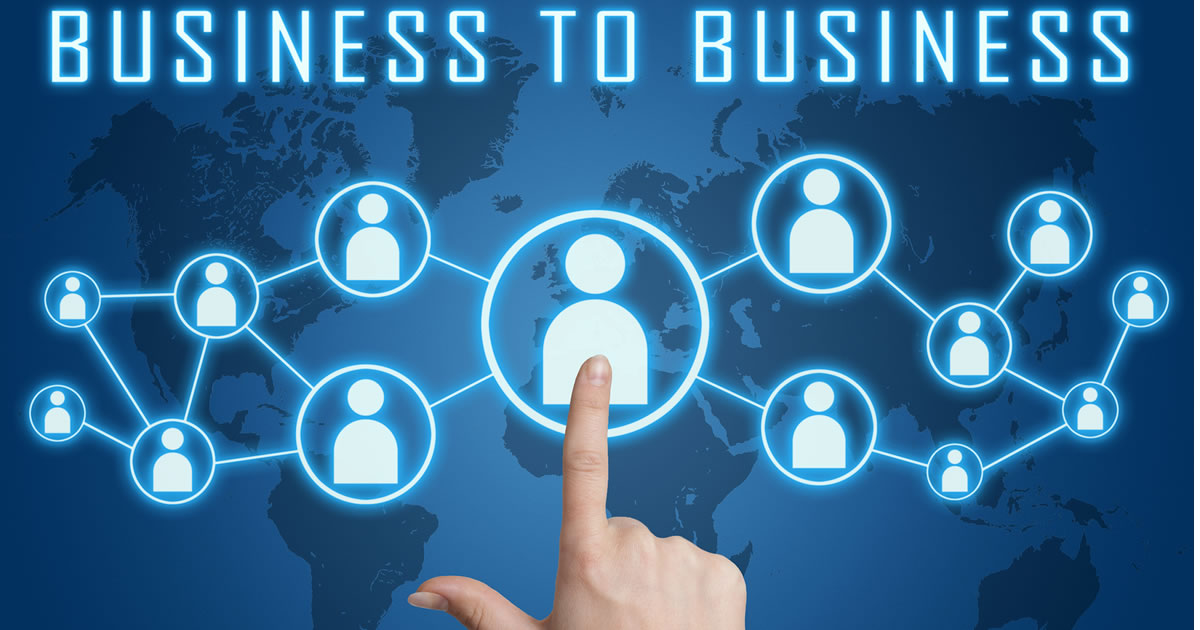 Forget all your preconceived ideas about Business-to-Business (B2B) copywriting …
That it's boring … technical … specialized.
That it only relates to products you don't understand or even care about.
Tech … trucks … and tools? Ugh!
Let's take another look at B2B writing and the hidden opportunities it offers.
Imagine Dinner for Two …
Let's say it's your anniversary, and you're dining at your favorite restaurant.
The table is topped with fresh linens, candles, and flowers, and a basket overflowing with steaming rolls. You wait patiently for waiter to fill the empty glasses with the wine you picked from the selection menu.
Soon, the server arrives, deftly laying out your meal. It's steaming hot on beautiful china, and you can't wait to taste it.
You scoop up one mouthwatering bite after another and let it melt in your mouth.
Dinner … dessert … delicious!
After the meal is complete, you signal your server, and slide your credit card into the check presenter. The payment is processed without a hitch, and you take your leave.
As a patron at your favorite restaurant, that's just some of what you experience. But now, let's look again from a copywriter's perspective …
The Inner World of B2B Copywriting Makes It All Possible
We tend to think about the businesses we frequent from our own point of view as consumers …
But, there's another type of shopping that happens every day. It's Business-to-Business (B2B), where businesses sell to other businesses.
It's an entire spectrum of transactions that take place, hidden from the public.
So, let's take a behind-the-scenes look at that dining experience from the eyes of B2B copywriter …
Those lovely plates were purchased from a restaurant plate supplier …
Your wine was bought from a beverage distributor …
The food ingredients, from staples to spices, came from a produce company or wholesaler …
The wait staff uniforms were bought from an apparel group …
Your credit card was charged through a payment processor …
Then there's …
Ongoing training for the chef, the servers, the bartenders …
Restocking candles and flowers for the tables …
Accounting and payroll systems that pay everyone who made your night out so memorable …
The list goes on and on.
And all of those businesses need copywriters to sell their products and services to other businesses …
The B2B Copywriting Opportunities Are Endless
There are 8 million B2B companies in the U.S. alone. And they aren't just selling technical products or components.
They're working behind-the-scenes with all your favorite shops and restaurants too.
No matter what you buy or where, your purchases depend on successful B2B transactions that have occurred before you ever walked through the door.
And these B2B companies need to send emails, optimize their websites, write blog posts and landing pages, create case studies, and more.
They all need your help reaching the establishments you go to on a daily basis.
As a B2B copywriter, you could be writing sales pages for the plates your restaurant uses or the wines they serve. You could write newsletters promoting this week's freshest ingredients or sales copy for the linens they put on the table.
Best of all, you'll have fun doing it.
B2B companies know they're selling to people just like you and me and they're looking for copywriters who can make it fun to read about their products.
As a result, copywriters who can write with a conversational voice are in high demand.
Listen, if you've been resisting B2B copywriting because you think it's dry … boring … or hard, it's time to take another look.
The B2B opportunity is real. And it's growing.
And with a little B2B training, you could turn your writer's life dream into a reality. And then the next time you dine at your favorite restaurant, you might just be celebrating your new B2B copywriting career.
Learn the Secrets of Writing High-Performance B2B Copy today.
Do you have any questions about getting started in the interesting and fun B2B industry? Comment below so we can get you the answers.

Modern B2B Copywriting
Learn everything you need to know to succeed as a B2B copywriter from marketing your services to writing copy and everything in between. Learn More »

Published: June 12, 2018