Dozens of Emotional Trigger Words to Use in Sales Copy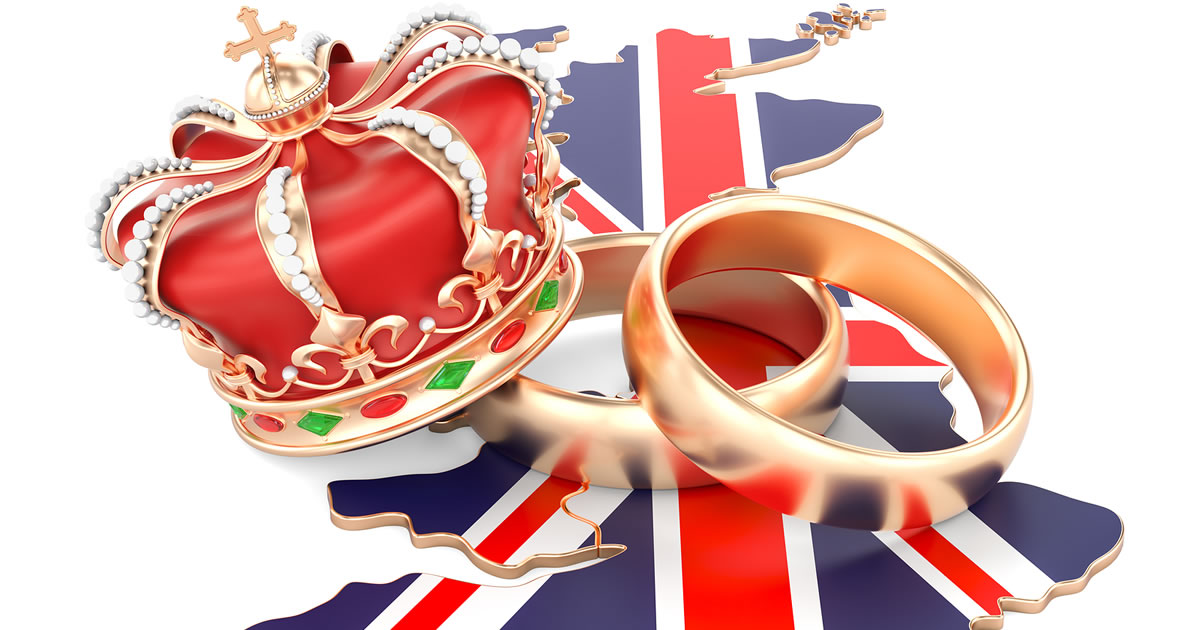 "I'm not going to do it. This time I'm going to sleep in."
Those are the exact words I told my husband when he asked if I was going to get up at 4 a.m. to watch the Royal Wedding of Prince Harry and Meghan Markle.
Of course he was doubtful. After all, I'd gotten up early to watch all the other Royal Weddings.
But this time I was determined to prove him wrong. Heck, I was even willing to "pinky-swear" I wouldn't do it.
Well, Dear Copywriter, I'm happy to report that I didn't get up at 4 a.m. But I also have to confess: I did watch the wedding.
At 6:15 a.m., I slid out of bed and quietly tiptoed down the stairs to our family room. I turned on the television, but deliberately set the volume on low so he couldn't hear.
My slick plan to avoid being caught was working just fine … until all three of our dogs that followed me down the steps started barking.
So there I was, caught red-handed. But I can't help myself. Watching members of the Royal Family get married is exciting.
For me, weddings are powerful emotional events. It's a mix of emotions from joy and happiness for the new couple, to a touch of sadness for the parents because it means their children are moving on.
Now, as you've probably guessed, Dear Copywriter, this article isn't really about me watching the Royal Wedding or breaking a pinky-swear.
Nope. Instead I'm going to show you how to elicit such strong emotions in your sales letter that the prospect has no choice but to hit the buy button.
It's simply a matter of using emotional trigger words. What are emotional trigger words?
They are the words that help you hone in on the exact emotions needed to make the sale. Most "A-list" copywriters seem to instinctively know how to stimulate the prospect's most pressing emotions at exactly the right moments in the copy (or they've fine-tuned the skills they've learned), which is why their sales letters produce great results for their clients. And why they get paid huge fees.
Thing is, when you learn the right way to use emotional trigger words, it's as if every line on your page oozes with feeling and passion.
But before we get to the list of words, let me explain a little of the psychology behind emotional trigger words.
Let's use anger as an example. It's a powerful emotion to use in sales letters. But the goal isn't simply to get your prospect angry. Instead, you want that anger you create to force the prospect to take action. And of course, that action is buying the product you are selling.
So, how do you use actionable anger? You could portray someone or something as an enemy that is out to do harm or destroy your prospect's wealth or health. Or you describe an injustice that is happening to the prospect.
In either instance, the prospect wants to take action to stop the enemy or overcome that injustice. Fortunately, the product or service you are selling offers the solution.
Some emotional trigger words that stimulate anger include bureaucrats, cheat, criminal, crooked, cruel, disgraceful, disgusting, bogus, self-righteous, and fat cats.
Revenge is another actionable emotion to use in sales copy. Emotional trigger words that portray this emotion include payback, backlash, get back, reclaim, turn the tables, vengeance, what's rightly yours, and they failed you.
Emotional words for fear include aging, agonizing death, blindsided, alarming, anxious, brewing, chaos, catastrophe, caution, crushed, disastrous, collapse, dangerous, demise, crippling, and disturbing.
Emotional trigger words for frustration are beating yourself up, boring, complaints, stuck in the past, unpleasant, and takes forever.
Greed is another powerful emotion to use in sales copy. Emotional trigger words to create a sense of greed are abundant, all the money you want, astonishingly easy, cheap, cash in, bonanza, best value, fortune, dominate, and enrich.
I could go on forever listing out emotional trigger words but this is enough to get you started. And besides, AWAI has a ton of resources at your disposal that will help you nail these trigger words and a whole lot more elements of writing control-producing sales copy. You can see the list of resources here.

The Professional Writers' Alliance
At last, a professional organization that caters to the needs of direct-response industry writers. Find out how membership can change the course of your career. Learn More »

Published: June 4, 2018