Create Your Ideal Support Network for a Thriving Writing Career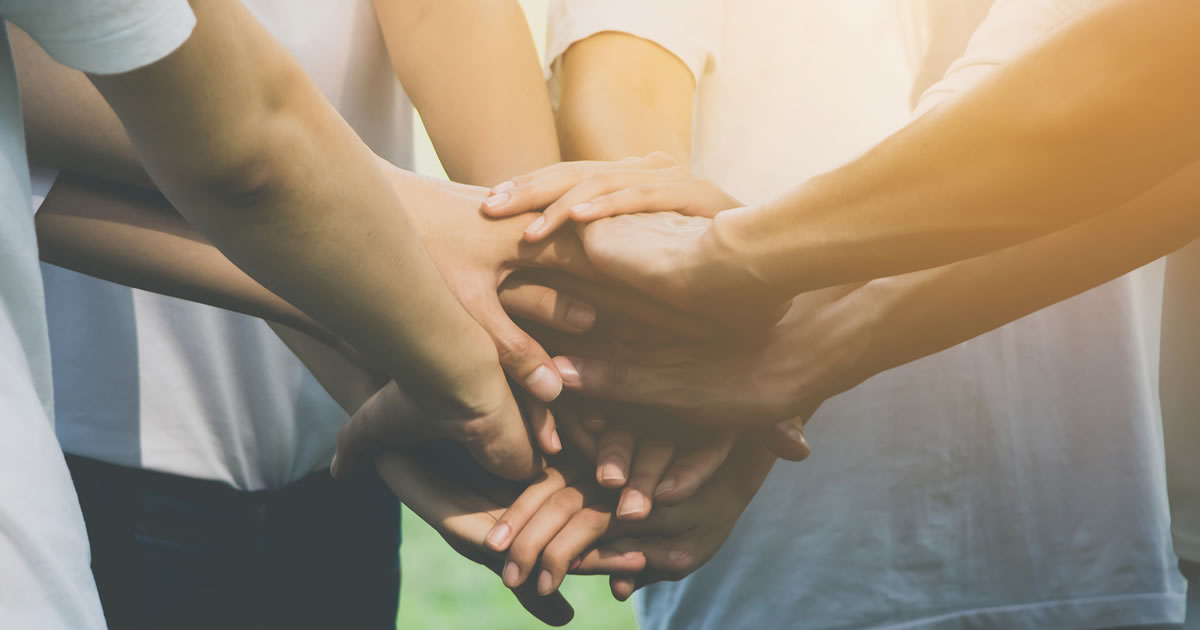 Whether you're brand new to writing or have been doing it for years, there's something you may have discovered about successful writers …
More often than not, they have some sort of external support network.
After all, no one lives in a vacuum. Not even the most introverted freelancers who chose this career because it fits their personality so well.
Having a good support system reduces the effects of stress, provides a sense of community, and, according to research, may even boost your immune system. All of which are especially welcome for writers who are often working alone and need lots of stamina (physical and mental) to power through big projects and tight deadlines.
The good news is, no matter where you are in your writing career, it's never too late to build or strengthen your support network. You just need to answer a few questions for yourself to put the groundwork in place.
What Kinds of People Should Be in Your Support Network?
For our purposes here, there are two types of people: writers and non-writers. And, while it might be tempting to think you should fill your network with other writers (after all, they get you), you really want both types of people in your network.
Other writers will understand what your daily life is like. They understand that freelance work can ebb and flow, that promoting your services can be scary, and that it really can take all day to knock out just a few hundred words. Your work bonds you.
On the other hand, non-writers will help provide balance and keep you grounded. They can provide the fresh perspective of an "outsider," helping you look at and overcome obstacles in a way you may not have thought of. And, you probably already have a number of non-writers in your life, making it easy to build this part of your support system, even if you're new to writing.
Where Can You Find the People You Want to Share Support With?
Even for writers who spend lots of time alone, it's easier than ever to find people to share support with. Here are just a few places to look …
Your friends or family.
You might not want to talk with everyone in your family or social circle about work, but hopefully there are a few people whom you want to have these conversations with. Identify them and talk with them about sharing mutual support.
Social media.
LinkedIn and Facebook, in particular, are great places to meet people, because both have groups for anything you can imagine. You can join groups of other professional writers and marketers, plus countless other work-related groups. Members share advice, content, job leads, and more.
Social media is also an ideal platform for meeting a mentor(s) whom you might never cross paths with in real life.
Meetups.
Meetups give you an opportunity to meet people in real life whom you have shared interests with. You can search on Meetup.com by topic and location, and find information on groups in your area who get together for fun activities, to share knowledge, or to learn about a topic.
You'll find a variety of interests, both personal and professional, represented on Meetup. Professional groups near me, for example, include South Florida FBA — Amazon Sellers, Entrepreneur Meetup Mastermind Group, and a group called Spark Speaker Series.
As one might expect, larger cities tend to have more options, simply due to population. If there's no group that exists for your interest locally, you can start one to attract likeminded people.
Local events for small businesses.
Expand your professional circle and find potential support partners by doing some traditional networking with other freelancers and small business owners. Visit an event hosted by your local Chamber of Commerce — many allow for potential members to come as a guest before joining. Check out a few of these for different cities near you to see if any of them feel like they're a good fit.
Consider also joining a networking group like BNI (Business Networking International) in which the same people get together frequently. Though the main purpose of BNI is referral sharing, weekly meetings often lead members to develop deeper relationships. This is another group of professionals you could potentially create a support system with.
Events for other writers and marketers.
The nature of conferences makes them ideal places for meeting others like you. When you attend a conference or trade show, chances are the person sitting right next to you is interested in the same things you are. If you meet someone you have a good connection with, make a plan to stay in contact after the event.
What Will Support Actually Involve?
Once you've found some people you want in your support network, you need to decide what "support" will actually entail from each of them. Do you want advice? A friendly ear? Help with your copy? And, how will you get what you need?
A common method writers use to support each other is scheduling regular check-ins. Some writers have a mastermind group they talk with monthly. Others have a short weekly meeting or an accountability partner they interface with each day, even if it's just a quick text to keep each other on track. And, there are all kinds of other arrangements in between.
If you're looking for advice, consider posting about it in one of your social media groups — and respond to other group members' requests for advice. You could start or end up in some quality conversations this way. Not only will you be creating a support network, but you'll also be building up your own personal brand in the process.
On a different note, if you just want your spouse or best friend to let you vent, spend some time with them and do that. If it's not possible, then schedule a phone call or video chat. So long as your friends and family know what you need, they'll generally be happy to provide it! (It's also a good idea to be willing to do the same in return.)
What Kind of Support System Do You Want?
Like so many other aspects of the writer's life, your support system is totally your own — whatever you decide you want it to be. So, think about whom you know that you'd like in your support network (or the types of people you'd like to have). Figure out how to find them, and then make a plan to get the support you need. You'll find yourself that much closer to achieving your writing career goals.
This article, Get Better Writing Support for a Thriving Career, was originally published by Wealthy Web Writer.

The Digital Copywriter's Handbook
Learn how to become an in-demand online copywriter for companies big and small. Online copywriting expert Nick Usborne shows you how to write web copy that converts. Learn More »

Published: June 20, 2018