How Your Ripple Increases Your Odds of Success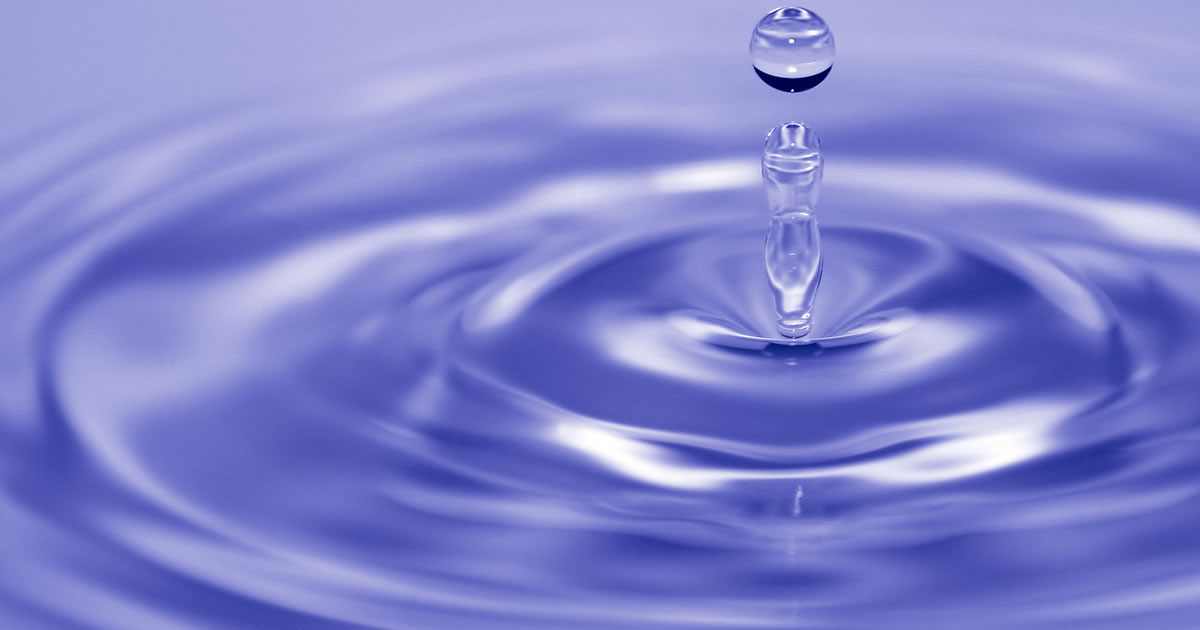 You may not have noticed it, but you're carrying around a bit of a ripple.
And if you're lucky, it's HUGE.
That's because in creative, collaborative fields like professional writing, having a big ripple helps you reach your goals more quickly.
I'm talking about what is known as the Ripple Effect. At its simplest, the Ripple Effect is the series of results that happen after any action you take. But unlike basic cause-and-effect, the Ripple Effect is usually used to describe more long-term and unexpected outcomes.
For example, say you meet someone at an event like AWAI's upcoming Bootcamp and swap business cards with them. Then, maybe a few weeks or even a few months go by without a peep … and then out of the blue, they contact you about a project. It's not right for you at all, but it's perfect for a friend of yours. You make the referral and forget all about it.
Your friend with the new client you just referred to them doesn't forget. They keep an eye out for business that's right for you, and when they come across an opportunity that fits, they send you multiple referrals. Combined with your own self-marketing, these referrals help you hit your income goals and quit your "day job" ahead of schedule.
Now, it doesn't always work out that perfectly. But it works out often enough to make a noticeable difference. In fact, social scientists, HR specialists, and anthropologists are all fascinated with the size and scope of the Ripple Effect. They believe it's one of the key intangibles separating the most successful among us from those who miss out or fall short on achieving their goals.
But exactly how does the Ripple Effect work? Research has repeatedly indicated that the size and power of the ripple you experience is something within your control.
How? Here are five ways the latest studies say you can boost your ripple:
1. Continually look for ways to help others
There are all kinds of waves you can make in the world, but the type of wave most likely to give you a positive ripple back is to help someone else get what they want or need.
Your help doesn't have to be a big thing, either. Adam Rifkin, the man Fortune magazine named as "the best networker" on LinkedIn, uses what he calls "five minute favors." These are quick introductions, referrals, shared links, and so on. They don't take much time and cost him very little, but they help people around him move forward. This forward momentum has rippled back to Adam so much that he's been able to build a multimillion-dollar business.
2. Deliver your best work at all times
It can be tempting, at times, to rush through projects because you don't want to miss the deadlines. But in our business, your reputation often precedes you, and that makes it very important to always do the best you can.
There's a specific project that comes to mind for me here. It wasn't in my core niche and the campaign seemed to drag on far beyond what I had planned. Part of me wanted to pitch a giant fit. Instead, I loaded up on caffeine and put in the time to "finish strong."
Good thing I did! While the campaign itself wasn't a huge success, one of the other freelancers on the project had enjoyed working with me. As a result, for the last three years, they've sent multiple referrals my way.
3. Don't keep track or keep score
Even though I can sometimes track favors and referrals, research shows that tracking and counting isn't the best way to handle the Ripple Effect in real life. Instead, social scientists recommend that you give freely and be open to receiving favors without keeping a scorecard.
Why not? Well, there's another workplace phenomenon social scientists look at as a success factor — reciprocity. Reciprocity describes a tit-for-tat, scratch-my-back-I'll-scratch-yours system. It can help you make progress toward your goals, but since reciprocity depends on keeping things "even" between participants, it doesn't have the same rocket-fuel power as the Ripple Effect.
Basically, reciprocity puts limits on your relationships with others. They'll help you … but only as much as they think you'll be able to help them. For new writers or beginners in the field, this doesn't offer much power in the system. It's better to give all you can and hope others do the same.
4. Be open, honest, and specific about what you want and need
One way to help others help you as much as possible? Be open, honest, and specific about what you want and need as a writer.
As Managing Editor of The Professional Writers' Alliance (PWA), many junior writers ask me to help them. But when I ask them what they need, they say things like:
Clients
More business
Web help
The problem with those answers is they are not specific enough. To be helpful, I need more details, such as personal efforts, time frame, niche, and so forth.
Contrast that with a conversation I had last fall with PWA member Jim Mahannah. He mentioned that he was having a dry spell with his personal marketing, that he'd already checked DirectResponseJobs.com for new leads, and that he was specifically looking for B2B clients in the clean technology industry. Did I have any ideas for him right now?
I knew exactly what he wanted to find (B2B clean tech), what he'd already done to help himself (self-marketing + DRJ), what he wanted from me (lead gen ideas), and when (ASAP!). As a result, I was able to quickly point him toward some job boards he hadn't checked and even sent him a hiring-now lead in his niche.
5. Be persistent
Of course, things don't always work out as smoothly or as quickly as they did with Jim in the example I just mentioned. Like many other parts of marketing and pursing your dreams, creating a strong Ripple Effect is something of a numbers game. The more you do … the more that becomes possible.
That's why I tell people to attend multiple conferences … join multiple professional writing communities … and connect with as many writers and business owners as possible. Everything you do creates a little ripple. A little here, a little there … it all adds up to oceans of potential opportunity coming back to you.
So, start today. Look for someone near you or in an online community that you could quickly help out. Deliver your best on your next project or spec opportunity. Don't keep score, but do communicate clearly about how others can help you. And above all, keep at it! If you do these things consistently, you'll quickly find yourself with a robust network that's "rippling" on your behalf 24/7. And with that kind of powerful push behind you, the success you want is practically guaranteed.
Do you have any questions about how to put the Ripple Effect to work for you? Please share in the comments below so we can help.

The Professional Writers' Alliance
At last, a professional organization that caters to the needs of direct-response industry writers. Find out how membership can change the course of your career. Learn More »

Published: June 29, 2018