Interview with a Barefoot Writer: Melanie Rembrandt

"You're not stuck behind a desk every day, and there are no limits to what you can pursue."
— Melanie Rembrandt, on life as a professional writer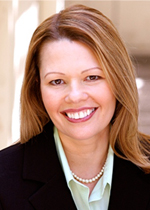 Melanie Rembrandt
Most people think you need a side career to supplement your writing hobby. Melanie Rembrandt did it the other way around. She launched a writing business in public relations to support her first passion, which was performance.
Though she successfully worked as a professional actress, dancer, and singer, her side career as a writer eventually eclipsed her performing career. "Over time, and after working in public relations for large organizations, a Fortune 500 company, and small start-ups, I started my own business, Rembrandt Communications® , in 2004."
I connected with Melanie from her home in California, where she manages a profitable writing career as an author and go-to expert on how to write public relations material. She's currently the official public relations and SEO copywriting expert for StartupNation, The SmallBiz America Network, and PINK Magazine, and she hosts the SmallBiz America Radio Channel, "PR and SEO Quick Tips with Melanie Rembrandt." Author credentials include the AWAI program, Secrets of Becoming a Publicist, and two other books — Simple Publicity (1Win Press), and "7 Steps to Successful Public Relations" (StartupNation).
Her secret to success? Simple: "Coffee!" (Plus starting her day very early in the morning.)
But Melanie is quick to point out she wasn't an overnight success. "I built my business from the ground up." Which is pretty easy to do, she adds, if you're interested in writing public relations materials.
"Anybody can learn it, it's not rocket science," she says. "Many people aren't sure what PR is. They think it's very complicated. But really it just takes learning a few skills."
It's a skill that's in high-demand these days, especially for companies who don't have the money to hire a big PR outlet but still need publicity. Melanie shared her three best tips for landing clients — even if you're just starting out: "Start small. Work your way up. Build credibility."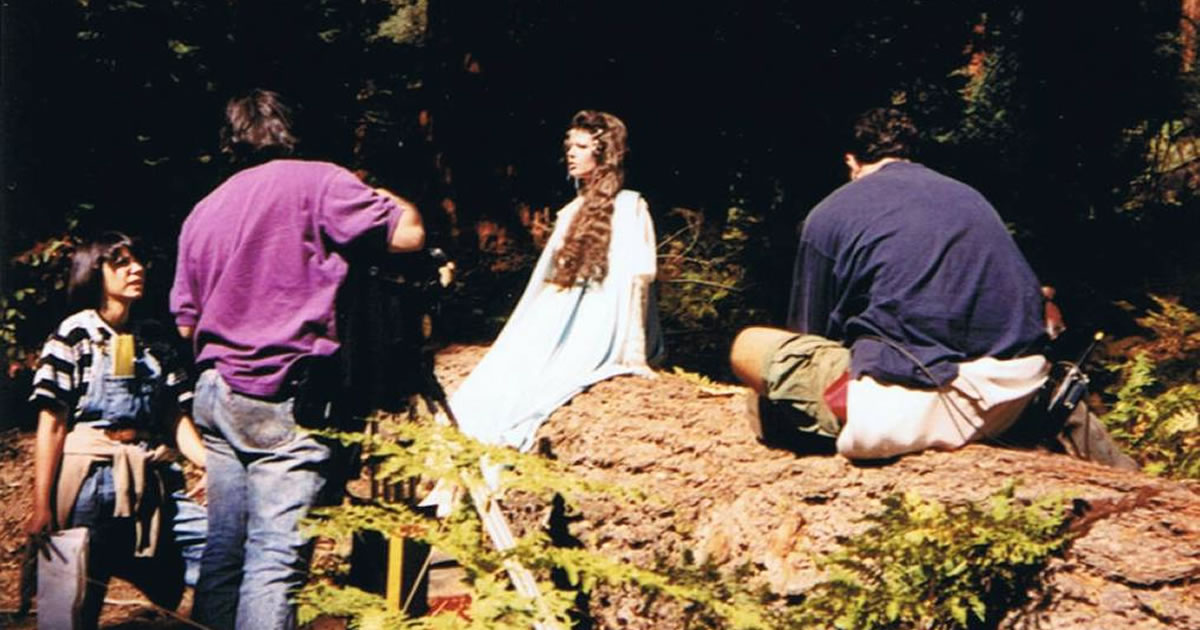 We talk about all the directions public relations can take in terms of writing projects. "Really," she says, "it's any kind of communication that's going to get your message across. It can be internally, to employees, to conference partners, or even to investors." She added that PR is also used to build credibility and improve the image of a company.
She advises new writers to look at it as communications writing. "So that opens a lot of opportunities. But start with a simple press release. From there, you can do emails, newsletters, white papers, blogs, social networking … even articles are huge in public relations. Any kind of written material where you're promoting the message of an organization is part of PR."
Her best tip for starting small is to make a list of clients at the local level. "Starting local goes a long way in making new writers feel comfortable about approaching potential clients," she says. "Look around at local organizations and businesses in your area where you'd like to help — your hair stylist, your dry cleaners, your church. If you're not sure, look in your mail." Local organizations already doing mail campaigns are often open to new ideas. "Make a list of all the different local companies you could approach and offer services to. Organize your list by the ones you're most comfortable approaching."
That's exactly how Melanie launched her writing career. "I started with a local nonprofit dance organization because I was taking dance classes at this studio and they didn't have anybody to promote their events. So it was related to something I loved doing, and it turned into a client for me."
If you plan to use this approach to launch your own PR career, she advises that you go online first and do a lot of background searching. "Narrow your list down to your top three companies to approach. Then, put on your detective hat and find out everything you can. See if they've done any PR campaigns. Look up their listing in the Better Business Bureau. Even finding negative information can be useful, because the business might not be aware of negative comments out there. You can use your writing skills to turn them around." She adds, "It also gives you more to talk about when you approach them."
It's that point — approaching potential clients — where a lot of new writers get hung up, according to Rembrandt. To get over that, she advises that you make a list of all the benefits you'll bring a client. Think about all the questions and comments they might have for you. "Let's say you did find a negative tidbit about a company you want to write for. Pull it out when they say they don't have funds. Or pull out an example of what their competition is doing. Prepare for every situation — kind of like being a Boy Scout."
The next step, Melanie says, is one most freelancers skip. But those who do it reap tremendous rewards. She sums it up in one word: "Practice." Her recommended approach is, "Write down everything a potential client might say to you. Have a friend read the questions so you can practice answering."
She doesn't advise practicing with family members. "They tend to like everything you do. Friends are good, because they're outsiders and ask really good questions. But I prefer practicing with business associates, because they know the world of PR. If you're in a remote area and you have no one to talk to, use a tape recorder."
She also suggests video-taping yourself. "You might be doing something funny with your arms or your eyes. It's like rehearsing for a play. And the more you do it, the more comfortable you'll feel."
Melanie began her own public relations career doing a lot of outreach in-person. "If you start out on a local level, face-to-face is easiest. Though you can always do email or phone. But if you're approaching someone you know, it just makes sense to approach them personally." She adds that most small business owners get dozens of phone calls and emails with marketing pitches. "But not everybody comes and talks to them."
She also emphasizes the importance of how you present yourself, if you do it in person. "You really have to think about the client. Don't just default to a suit. You want them to have a personal relationship and know they can work with you." So if you want to write for a sports shop, a polo shirt would make sense. If you approach your estate attorney with a PR idea, better wear that suit. "Just remember the point is to connect with someone you're comfortable with so it makes your transition to writing for clients as easy as possible."
"Also," she adds, "Think about what you need to take with you. A business card, or some type of handout is good, so they have something to remember you by."
And after the meeting? "When you're done, figure out what went right and what went wrong. Even if you think it didn't go well, it's fine — you took a chance. Thank them and move on. But, let's say it went great. Thank them and go home to write up a contract — a short one. No lengthy, five-page document. Too complicated."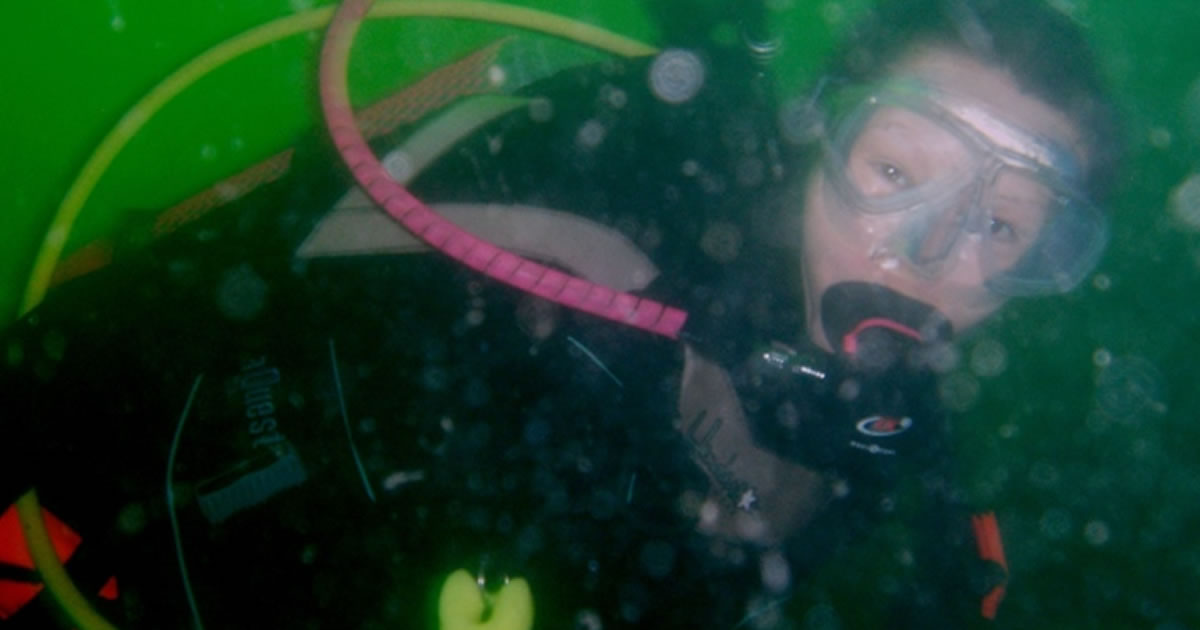 I ask her what a new writer should put in a standard public relations contract. "It's like a sales letter — you lead the client to the offer. Tell them the next step. Spell out exactly what you'll do so you're on the same page." One thing that's important to acknowledge is that you can't guarantee placement, like in The New York Times. So make sure you put something like that in your contract too."
Melanie recommends finding a template contract through a free legal service. She says there are numerous free and low-cost services available to new entrepreneurs. "When I started my business, I got free legal and accounting advice through SCORE and saved thousands of dollars." SCORE (www.score.org) is a volunteer-supported nonprofit that helps small businesses get off the ground through free mentoring and business advice.
"As soon as you get that first client, it really helps your confidence. You can take it anywhere you want to go." Once you land your first client, chances are good you'll uncover more paid opportunities. "While you're doing the work, think about additional things you can do for them, and then pitch those ideas too."
I ask her what she most enjoys about writing PR material. Without missing a beat, she said: "The best part is that you're sending out good news. I always get a little thrill when one of my clients is featured on MSNBC or they get a feature story in The New York Times. Makes you feel good when your hard work pays off."
Just one word of caution: "Don't take on clients if you don't believe in their products or services, because you probably won't be able to promote them very well."
Follow Melanie's advice and chances are good you'll end up with something she calls a "Happiness Problem." (Pretty much the best kind of problem a professional writer can have.)
"In the entrepreneurial world, a 'Happiness Problem' is when you have a lot of new customers requesting your products and services, but you don't know how you're going to handle all the new work." That's the point where you start to expand your business and pick-and-choose the clients you want to work with. "It's a good problem to have!"
If you're just beginning your writing career, or you're nervous about the idea of public relations, Melanie emphasizes the concept of starting small. "Like any skill, you need to start with the basics and work your way up. It might not take long at all to get a major hit for your client in something like The New York Times. It just depends on you. Start small, with local businesses. Then use that as a sample to build your business. Get a testimonial, get a job referral."
Melanie actually built most of her company through referrals and had to do very little marketing. "Work your way up — I think that's a great way to go into public relations, even if you never considered it for a writing career." She adds that if you take the time to hone your skills and practice, you can significantly increase your income — quickly.
We talk about the momentum a writing career can build once you take that first step. "When you run your own business, you don't need motivation to keep going, especially if you love what you're doing. It becomes a part of you, and you work hard to make your clients successful. When you do this, you reap the benefits and clients come to you."
Melanie's living proof. She recounts her best "Glicken" experience as a writer "when one of my clients was so happy with my work that they gave my husband and me a free, weekend ski-getaway in Montana. It was a fantastic trip!" (See page 40 for the full story!)
She's reaped other advantages too, like easy relocation. "I've set up my business so I can live anywhere in the world," says Melanie. "And I do. I moved from Michigan to Southern California to take advantage of scuba diving in the ocean whenever possible."
I ask about bizarre underwater encounters. "A sea lion tried to befriend me," she says. "It swam right up to my face with its mouth wide open. They have a lot of sharp teeth!" (As many as 38, in fact — designed to grasp and tear their food.)
"Fortunately, he lost interest and swam away. After my heart rate went down, I had a great dive!"
Since launching her company, Rembrandt has branched out into helping entrepreneurs grow their own businesses. I ask her what mistake entrepreneurs are most likely to make. "Lack of research!" She says a lot of entrepreneurs jump into starting a business without doing any research. "You can save a lot of time and money on essential accounting, legal, website, and marketing activities by developing a plan with a budget first. Write down specific goals with an action plan so you can start your business the right way — and skip unnecessary stress and bills."
If you can do that, something major happens. "When you become an entrepreneur, your mindset changes. I never realized how many opportunities were available until I started my own business," says Rembrandt. She echoes the classic shift in mindset many entrepreneurs and writers experience after they make the leap. "You're not stuck behind a desk every day, and there are no limits to what you can pursue. Your success, and failure, is up to you so you take on more challenges and learn something new every day."
The shift in mindset brings a whole new take on defining and measuring success. "I feel that success is very personal and means different things to different people. For me, it's a constant process. Once you set goals and achieve them, it's time to set higher goals and pursue them!"
Given her experience working with new writers, I closed by asking what three things new writers should do to publicize their writing businesses.
"Number one: Write down your goals with a plan for accomplishing them. Two, post great samples of your work on your own website. And three, tell potential customers you're ready to help them!"
This interview was previously published in the April, 2013 issue of Barefoot Writer. To read more interviews from fellow Barefoot Writers be sure to check out The Barefoot Writer's Club.

Secrets of Becoming a Publicist: A simple, step-by-step guide to boost your income and enjoy the satisfying and exciting, public-relations lifestyle this year
Enjoy the exciting and satisfying lifestyle of a professional publicist, and all the perks that come with it! Learn More »

Published: June 6, 2018