The Mysterious Bagnet — and Its Magical Powers for Attracting New Projects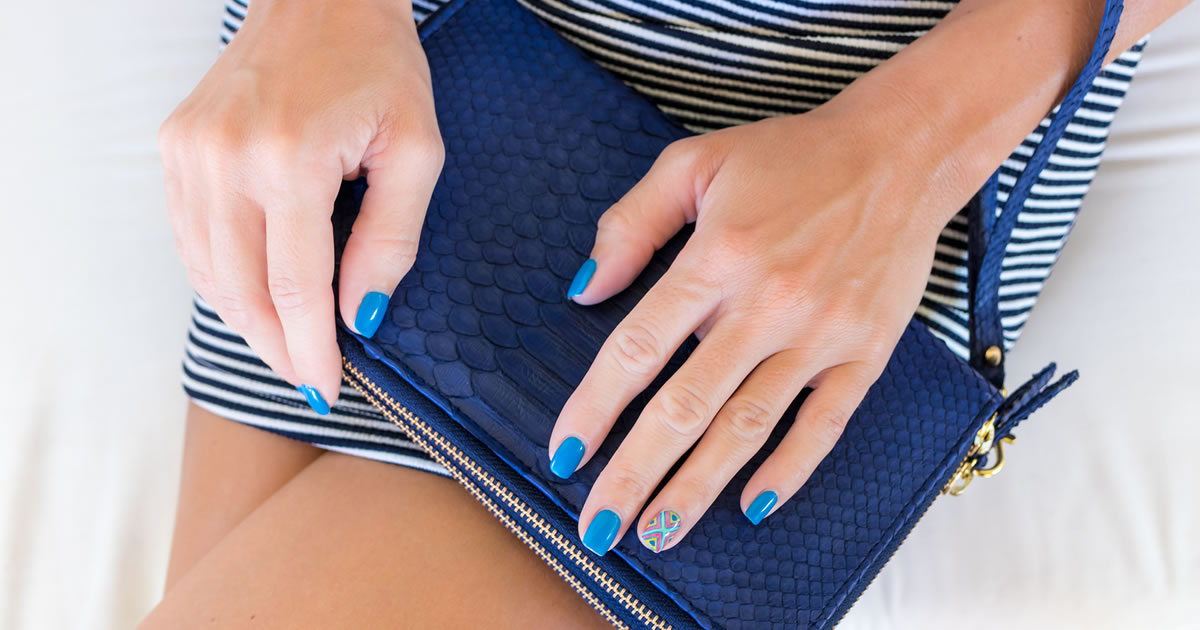 I have a funny little problem.
You see, on the outside of my purse is a little gadget. It's called a Bagnet — and it's a pouch with tiny yet powerful magnets tucked inside. Those magnets hold my pocketbook off the floor anytime I have it near a steel object.
It works well at restaurants with metal-backed chairs — and/or tables. Even desks that have some parts made of metal.
But here's the problem — the Bagnet is strong … really strong.
Anytime I walk past anything metal, my purse ends up sticking to it. Then I have to go through the embarrassing routine of pulling it off while people watching wonder what the heck I'm doing with my purse stuck there in the first place.
Now, you may be wondering why I'm sharing this story with you today …
You see, in my position with AWAI, I'm responsible for hiring writers. And my Bagnet was sent to me by a member who has written for AWAI for a couple of years.
Every time I pull my pocketbook off a foreign metal object (think car doors, shopping shelves, file cabinets … ), I laugh and think of that writer.
And when it's time to assign projects and I think through which writers are available, guess who comes to mind right away?
In psychological terms, it's called the Theory of Reciprocity.
One positive action leads to another positive action.
Robert Cialdini discusses it in his book, Pre-Suasion. He cites a study, where "shoppers at a candy store became 42 percent more likely to make a purchase if they'd received a gift piece of chocolate upon entry."
Here's another example of reciprocity in action …
When our local grocery store is busy, they have someone set up right there in the store to cook a great dish — and they offer a free sample when it's done. It smells delicious and usually tastes pretty good too.
Now that I've sampled the dish, I feel obligated to at least look at (and possibly purchase) the ingredients — and wouldn't you know it? All of the items from the recipe are right there to make it easy for me.
So, how can you use the power of reciprocity as a copywriter to attract clients?
Well, there are a couple of ways:
Stay top of mind with a favorite client. Don't break the bank, but sending a small item that makes your client smile goes a long way. Like the writer who sent me the Bagnet. You can even forward an article you've found online, a new tool you've come across, or a useful stat that "made you think about the client."
Give away valuable content on your site. It could be an e-book, a training video, anything … just make sure to provide value and that the information is useful and specific to the reader. Often, you'll get a follow-up about work.
Create a premium the prospect can use. I'm sure you're familiar with the labels and notepads you get from charities. They're included as a form of reciprocity. If you use the labels, you feel obligated to send a donation. Think about what your prospect might find valuable. Maybe it's a calculator that's easy to use and keep handy. Whatever you decide, it should have meaning and value to the reader.
Here's another tip from Robert Cialdini in Pre-suasion. When using reciprocity, make sure to include these three features to optimize return:
Make it meaningful. Now, meaningful doesn't have to cost a lot. It just needs to have value for the customer.
Make it unexpected. Nothing beats getting a good surprise.
Customize it to your customers' needs. It should line up with the product offering you are making and bring up the value.
Most of all, be creative and have fun. Brainstorm ways you can use reciprocity to build client loyalty and referrals.
It could easily lead to more paid writing projects — and longer-lasting client relationships. Because the next time that new client needs a copywriter, you might just be the one they think of first.
Do you have any questions about applying the theory of reciprocity in your business? Share with us in the comments below.

The Professional Writers' Alliance
At last, a professional organization that caters to the needs of direct-response industry writers. Find out how membership can change the course of your career. Learn More »

Published: June 4, 2018