Why Not Start Your Own Money-Making Website?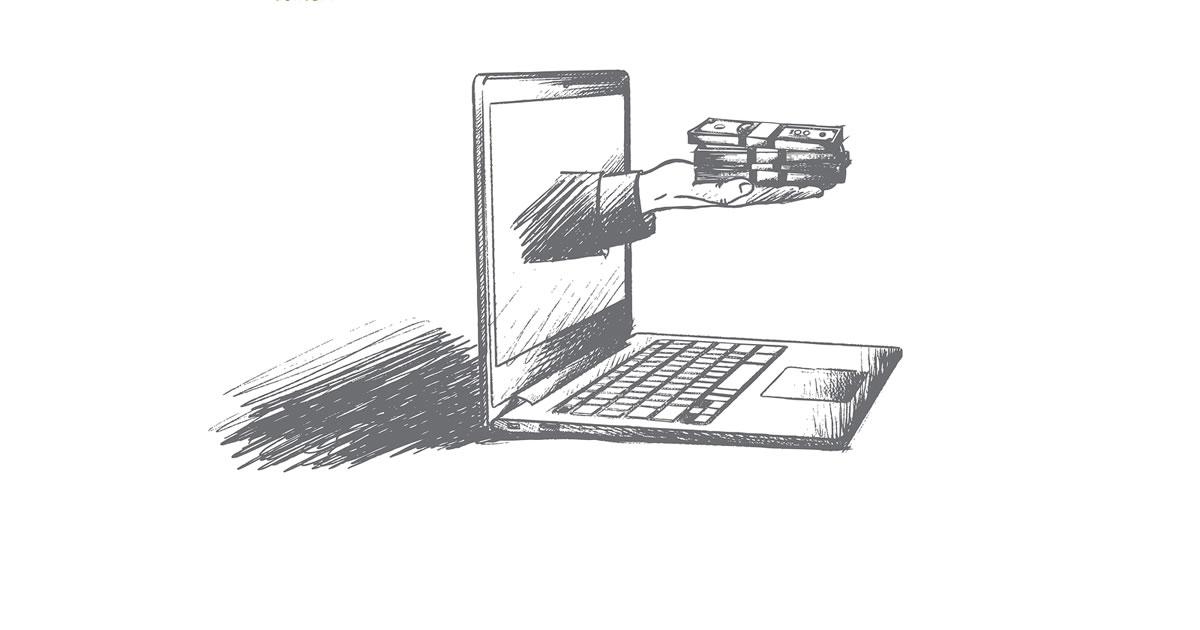 "I'll be working on my website next. Then I can write my own articles," she told me.
To be honest, I was surprised. You see, I wasn't expecting to have much in common with Caroline, but it turns out we had lots to talk about.
Caroline is Jim's wife. And Jim just happens to be my husband's childhood friend. The last time they saw each other was 48 years ago when they were kids.
My husband grew up in North Carolina. His father was a U.S. Marine Captain stationed in Jacksonville, and that's where he met Jim. But when his father moved the family to Maryland, he lost contact with Jim and many of his other childhood friends.
Thank goodness for social media, which makes it easy to connect with people from your past. Since we were already in North Carolina on vacation, my husband reached out to Jim on Facebook, inviting him and his wife to dinner.
They agreed. While my husband and Jim spent most of the evening reminiscing about their childhood, I took the time to get to know his wife Caroline. Turns out, she has an interest in writing.
Of course that got us talking about AWAI and the many different types of writing programs we offer to help people become paid writers. One in particular caught her interest: a Money-Making Website (you can learn more here).
You see, Caroline retired from corporate life about three years ago. Instead of getting another job, she decided to pursue her passion for design.
So she started her own business, making custom logos and emblems for local businesses. She loves the freedom it gives her, including not having a boss and the ability to work from home. She also gets to pick and choose her clients.
And exactly how does she get those clients? Right now, just two ways: Client referrals, and her Facebook page.
But now she wants to create a Money-Making Website for her business. She has a bunch of article ideas for her website.
As soon as I heard that, I started telling her the benefits of having a Money-Making Website, such as:
Money-Making Website Benefit #1: No web tech personnel required.
These days, creating your own Money-Making Website is easy to do. There are several (free) software programs available that let you set up your site within minutes. You can pick from a variety of pre-designed templates.
Money-Making Website Benefit #2: It's a smart investment.
Doing it yourself is less costly, whereas hiring a designer to custom-create something could range from $1,000 to $5,000. Plus, having your own Money-Making Website is an investment in yourself … one that pays off handsomely.
Money-Making Website Benefit #3: Tell your story.
When you create your own Money-Making Website, it gives you the chance to tell your own story in your own words. No need to hire writers when you can write your own website.
Money-Making Website Benefit #4: Share your passion.
You can write about subjects you are passionate about and in ways others can't. Readers will see in your writing just how much you like the subject matter.
Money-Making Website Benefit #5: Make money.
It pays for itself. Whether you use it as a side business or your main business, eventually the site you create will start adding to your monthly income.
These are just a few of the "reasons why" I shared with Caroline on creating a Money-Making Website. I didn't want to fill up the entire evening with business talk.
After dinner was over and before we left the restaurant, I asked Caroline if I could check in with her in a few weeks to see how things were progressing. However, I suspect by then she'll have her site up and running. She enjoys learning new things.
Father Time separated my husband and his friend for 48 years, but it's amazing how technology brought them together in an instant. And it's that same technology that's helping Caroline bring her entrepreneurial dream to life in no time at all.

How to Write Your Own Money-Making Websites
Learn how to write an information website in your spare time and earn $1000, $3000, even $5000 a month in passive income. Learn More »

Published: June 18, 2018