Nine Reasons Forbes Says You Need a Freelance Website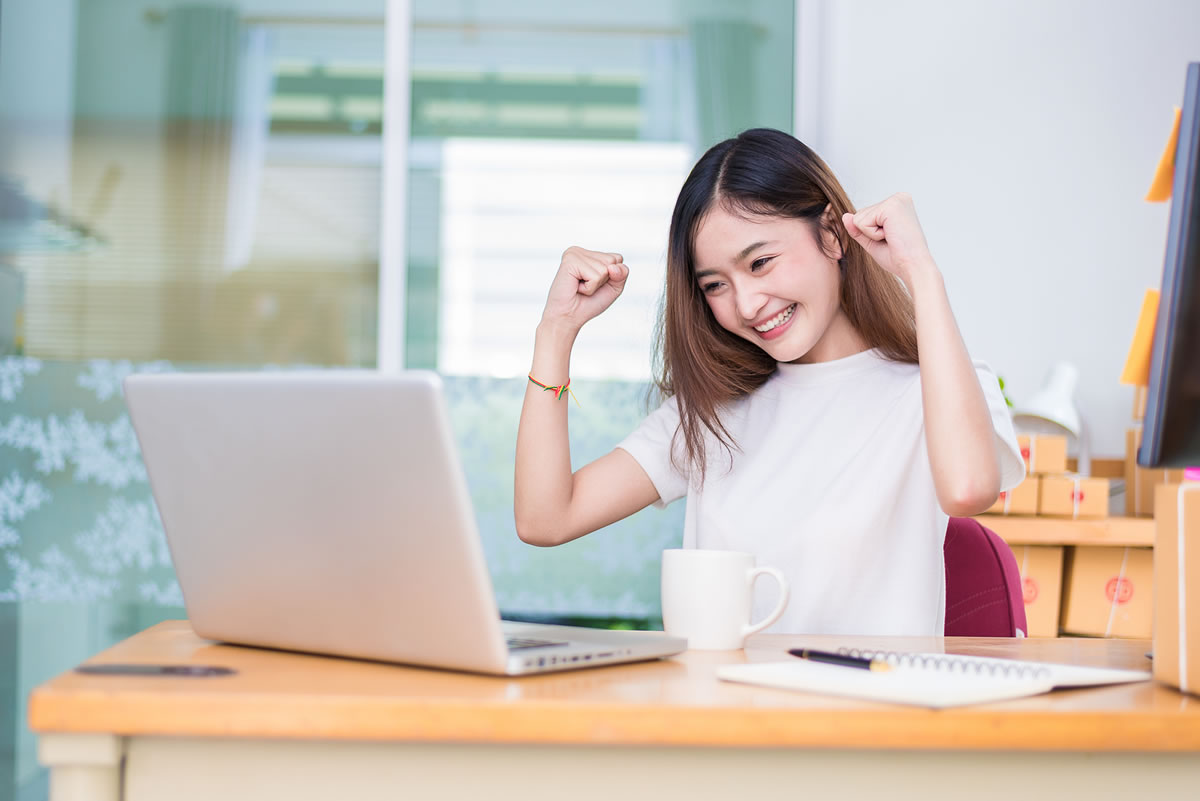 P.G. Wodehouse isn't a well-known name. In fact, I daresay many of us even know why his name matters at all.
The truth is, it was two little words he wrote that have contributed to the one of the biggest trends in the U.S., while offering many Americans a new way of life.
A recent report from the research firm Edelman Intelligence says that since 2014, the freelance workforce has now tripled the growth of regular employed workers.
And the numbers are staggering. Right now, there are roughly 57.3 million Americans working as freelancers and they contribute $1.4 trillion to the economy annually.
Those are big numbers and will continue to grow. Edelman predicts that 50% of the workforce will be made up of freelancers within the next decade.
The future of freelancing looks great, but how did it get started? That's where we pick up the story of P.G. Wodehouse.
We can trace the start of notoriety here in the U.S. back to 1928, when the American magazine, Liberty, published one of his stories, "Lord Emsworth and the Girlfriend."
It's a short story about an overbearing aunt, and a 12-year-old girl named Gladys, who develops a friendship with the gardener.
Although Americans were only just getting familiar with his writing, he was already famous in England. P.G., which stands for Pelham Grenville, was born in 1881 in the small town of Surrey, England.
Though he began writing at an early age, it took a few years before he developed a following of readers. One of his more famous British stories is, "The Inferiority Complex of Old Sippy," published in 1930. Sippy is a carefree, happy-go-lucky type of guy who is forced to take a job as a salaried writer.
Sadly, Sippy's new structured job begins to reshape his attitude and outlook on life. In the story, P.G. writes, "All these editor blokes, I understand, get pretty careworn after they've been at the job for a while. Six months before, Sippy had been a cheery cove, full of happy laughter, but at that time, he was what they call a free-lance, bunging in a short story here and a set of verses there and generally enjoying himself."
That's the first time a reference is made about what it's like to be a "freelance" writer. Of course, lots of things have changed since Wodehouse's time.
As we've seen from Edelman's research, today, more and more people are taking the plunge and starting their own freelance writing careers.
And Dear Copywriter, if you've made the same decision, then there are a few things you're going to need to do to build a budding business, in addition to continually honing your writing skills.
And one of those things is having a freelance website. This shouldn't be shocking news. It's something you've heard us talk often about here at AWAI.
But we're not the only ones who believe it. Forbes Magazine recently wrote an article revealing nine reasons why it's important you have a freelance website:
Reason #1. It's the face of your business
Your website serves as a canvas for your best work. Literally speaking, a website is what showcases your experience and skills in your niche. Don't let potential customers wait to see samples of your work. Direct them to your website and let it do the talking. Showcase all the services you have to offer, and include glowing testimonials from happy clients. These act as a guarantee of the quality of your services.
Reason #2. It's the best way to brand yourself
Brand your services with a website and establish credibility in the industry. It's the best way to attract customers to your freelancing business. A compelling business website can catch eyes and set you apart from the crowd.
Reason #3. It establishes credibility
The higher your trust factor, the more options you have to expand your business and make money. Having a website can do wonders for business growth, because every action you take on your website will strengthen your online presence. This will help you earn the trust of customers, giving potential clients more confidence in hiring you.
Reason #4. It's your online base
Having a strong presence on the leading social networks is crucial to expand your reach in any industry. But many freelancers end up abandoning their website and focusing on their social presence alone. This isn't the best step forward. Remember, other sites may come and go, and you have no control over them. You need a solid online base that's completely yours.
Reason #5. It establishes your authority
Your website can help you establish yourself as an expert in the industry by serving as a platform to demonstrate your knowledge. Share your ideas, experiences, and expertise in blog posts and show the world you are a power to be reckoned with in your industry. Building authority like this gives your target audience the confidence to connect with you to find solutions to their problems. And the more in-demand you are, the more you can charge for your services.
Reason #6. It's just professional
A website with a clean and minimalist design can add depth and value to your freelancing services, not to mention a sense of professionalism. Too many freelancers never bother building a website and miss out on this benefit. Use your website to show you're a serious professional, not a fly-by-night moonlighter. Then, convince clients to pay more for the value you promise to provide for their business.
Reason #7. It can bring your portfolio to life
In the freelancing world, you can improve your chances of winning projects by driving clients to your website. More often than not, clients ask for live links of your work. There is no better way to showcase your talent than your own website. So the next time you send out your cover letter to clients, don't forget to reference your website so clients know who you are and what they can expect from you.
Reason #8. You can use it to connect with referrals
Your freelance website is the anchor that connects you with word-of-mouth and social media referrals, bringing in new business from other platforms. Referrals from social networks, such as Facebook, Twitter, LinkedIn, and Pinterest, can go to your website to learn more about and directly engage with you. Any marketing campaign will drive people to your site, making your campaigns even more effective.
Reason #9: It's a moneymaking opportunity
Bringing in more traffic is only one way you can benefit from a busy website or blog. It can also become an additional source of income, opening up a consistent stream of revenue. Since you have full control over your website and blog, you should leverage its features and capabilities to empower your business.
While P.G. Wodehouse might have given birth to the idea of being a freelance writer back in the early 30's, you can take it one step further by creating a website that showcases your skills and services.
Why not be the Sippy of his story … The person who truly enjoys being a freelance writer.
If you're not sure how to go about creating your own website, Rebecca Matter, President of AWAI has created a step-by-step method that takes you from not knowing to launching in as little as four days. She's ready to help you get your website launched — once and for all. Get all the details here.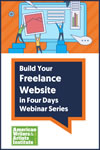 Build Your Freelance Website in Four Days
No matter what niche you're in, if you're a freelancer, you must have a website that showcases what you do. You can launch your own professional website in just 4 days. Experts show you every step. Learn More »

Published: July 30, 2018