Easy Income: Five Ways to Earn Money Writing Emails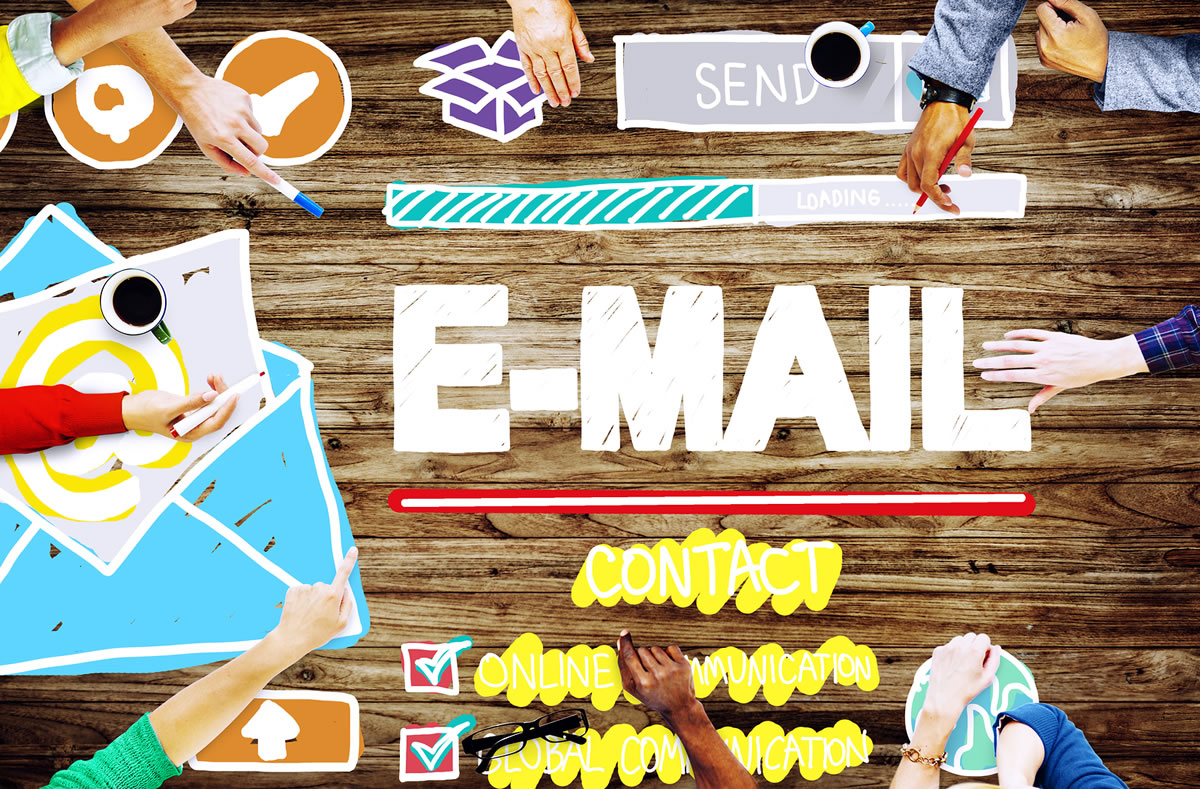 "Success has many fathers, but failure is an orphan," a simple expression that to this day ignites a debate over who said it first.
Some say JFK was the first person to use it in his April 12, 1961 press conference on the Bay of Pigs invasion. But others say Count Galeazzo Ciano, an Italian diplomat, first used the phrase in his "Ciano Diaries," which were popular from 1939 until 1943.
You'll find this same kind of "who did it first" debate with emails. Ray Tomlinson, a computer programmer working on applications for MIT's Arpanet projects in 1971, which was essentially the start of the Internet, is often cited as the person who invented network electronic mail.
After his death in 2016, people began questioning whether Ray was indeed the inventor of email. One of those people was scientist, entrepreneur, and technology innovator, Vellayappa Shiva Ayyadrai.
He says the idea of electronic email is based on software he wrote (known as EMAIL) when he was a young high school student during 1970's. Ayyadrai contends that Ray adapted his electronic mail concept, and then added the "@" sign as a way to connect one email address to another.
The story goes before going public with his new email address identifier, Ray sent a single mail with the "@" sign in the address to test whether it worked. To this day, it remains the number one way email addresses are identified.
Before he passed away, Ray was asked about the message he wrote in the first test email. He couldn't remember the exact words, but was certain it was something as simple as "Test123."
Since we're giving credit where it is due, let's talk about Gary Thuerk, who worked for Digital Equipment Corporation in 1978. He is the person who sent the very first "blast" email. That's when you send the same message to multiple email addresses at once.
The number of people he sent his email message to was small … just 400 people. But here's the remarkable part of his story.
Gary's email message was an attempt to sell his company's computers. That single one page email resulted in $13 million in sales. If you factor in inflation, that's equivalent to $78 million today.
Not bad for writing one email, right? Unfortunately, Gary didn't earn any royalties on the sales it produced.
By 1996, things changed rapidly when a new free email service was introduced, Hotmail. Over 20 million Americans were sending and receiving emails.
Now here we are three decades later, and email marketing is continuing to grow by leaps and bounds:
Wordstream reports that 80% of retailers say email marketing is their greatest driver of consumer retention.
Constant Contact says that for every $1 a company spends on email marketing, they can expect a return of $38.
MarketFodo shows that a whopping 93% of B2B marketers practice email marketing.
Companies of all sizes use email marketing. And most aren't writing those emails themselves. To keep up with demand, they hire outside writers.
And this is where you come into our story, Dear Copywriter. You could easily be one of those outside writers being hired.
If you're not aware of the opportunities available to you as an email copywriter, you're not alone. Most of the time we think that to earn a living as a copywriter, we have to write long-form letters. The truth is, that's just one way to live the writer's life.
There are multiple ways to make money with your copywriting talents. Let me show five ways to earn money writing emails.
Earn Money Way #1: Lead Generation Follow-Up
Many companies — especially in the Business-to-Business industry, where companies are selling to other businesses and have a long sales cycle that starts with generating leads.
A lead is a potential buyer who raised their hand to say "I'm interested" by filling out a form, downloading a white paper, signing up for a free trial of the software, etc.
The "lead" knows the product exists, and is already considering making a purchase. So the intention of these emails is to move the person forward with their buying decision, either by answering questions or encouraging them to talk to a sales rep that can close the deal.
Earn Money Way #2: Email Funnels
Email funnels are similar to lead generation follow-up in that they are sent to someone who is a potential buyer …
But they're usually a bit less aware of the product. With email funnels, someone signs up for a webinar, free report, or free training on a topic related to the product your client is selling.
And because the person is interested in a particular topic, the company then tries to sell a product or service they feel is of interest.
For example, maybe your client is selling a supplement to reduce inflammation. They may offer a free report on the 10 risks you face if you have too much inflammation in your body.
The person who downloads the report isn't necessarily looking for a supplement at the time. But they are interested in the risks inflammation poses for them, and are therefore a good potential buyer.
There are usually 5-7 emails in the sequence, but can go much higher. You can get paid just to write the emails. Or, you can get paid $1,500-$2,000 to develop the email strategy, and then get paid again to write the emails.
These emails are often automated — which means they run on their own. And once someone turns into a buyer thanks to your emails, they move on to the email list for our next set of in-demand emails …
Earn Money Way #3: Post-Purchase Onboarding Sequences
These emails are all about customer experience. They've purchased a product, and now you want to help them receive the benefits from consuming it.
Whether it's a workout program, a financial newsletter, training, or anything in between, you know the buyer won't benefit until they use it. So your job here is to keep them engaged and get them using the product …
You might show them how to get started, point out exciting features, see what questions they have … anything that helps them move forward towards the solution they were looking for when they first made the purchase.
Earn Money Way #4: Content Emails/Advertorials
Content writing is one of the most misunderstood opportunities in the writing industry …
I hear writers say that they're not a sales writer. They write content. Yet the purpose of good content — the kind clients pay writers $300 to $500 to write, is to prepare the reader for the sale.
Ultimately, every business is selling something. That's why they're in business. And if you as a content writer can help those sales happen, you'll make good money and be in high demand.
Content emails — also known as advertorials — are similar to articles and blog posts you see on a website. The only difference is they have a sales intention …
They may never even mention a product or service. But the entire piece of content is preparing the reader for the solution the product provides. And at the end, there will be a clear call-to-action to learn more by visiting a sales promo or other type of sales copy.
This is a great opportunity for writers who "get" content …
Along with great fees, this one can be set up on retainer — where you agree to write a set amount of pieces each month, and your clients in return will pay you the same amount month after month.
Earn Money Way #5: Direct Sales Emails
This is where you can expect the highest pay ($750 to $1,250). Unlike the other emails, in this one, you are going to ask for the sale. And the closer you are to the sale, the more you can expect to make.
If you've taken the time to learn about direct-response copywriting, and put those superpowers to use — but don't have the interest, focus, time, or attention span to write a 20-page sales letter — this opportunity is for you!
How do you get started making money writing emails? Do you just send out a bunch of emails like Gary did and hope for the best?
That's one way to learn how to be an email copywriter. But I don't recommend it for two reasons. First, much of what he did was through trial and error. And second, his email was considered the first spam email.
You see none of the 400 people he sent it to had given permission for him to send them emails.
The best way to become a skilled, well-paid email copywriter is learning from an expert. Luckily for you, AWAI has access to the best email-writing experts, like Jay White.
Jay is a master at writing relationship-building emails for his clients, which ultimately encourages customers to buy. And they do, which is why he's considered the best in the industry.
Direct-response marketing guru Alex Mandossian calls Jay, "the best autoresponder copywriter I've ever seen."
If you want to learn more about writing emails, there's no debate Jay White is one of the best in the business. (Here's more about his program.)

The Professional Writers' Alliance
At last, a professional organization that caters to the needs of direct-response industry writers. Find out how membership can change the course of your career. Learn More »

Published: July 16, 2018