How to Get from Aspiring Copywriter to Paid Specialist — In Just 4 Months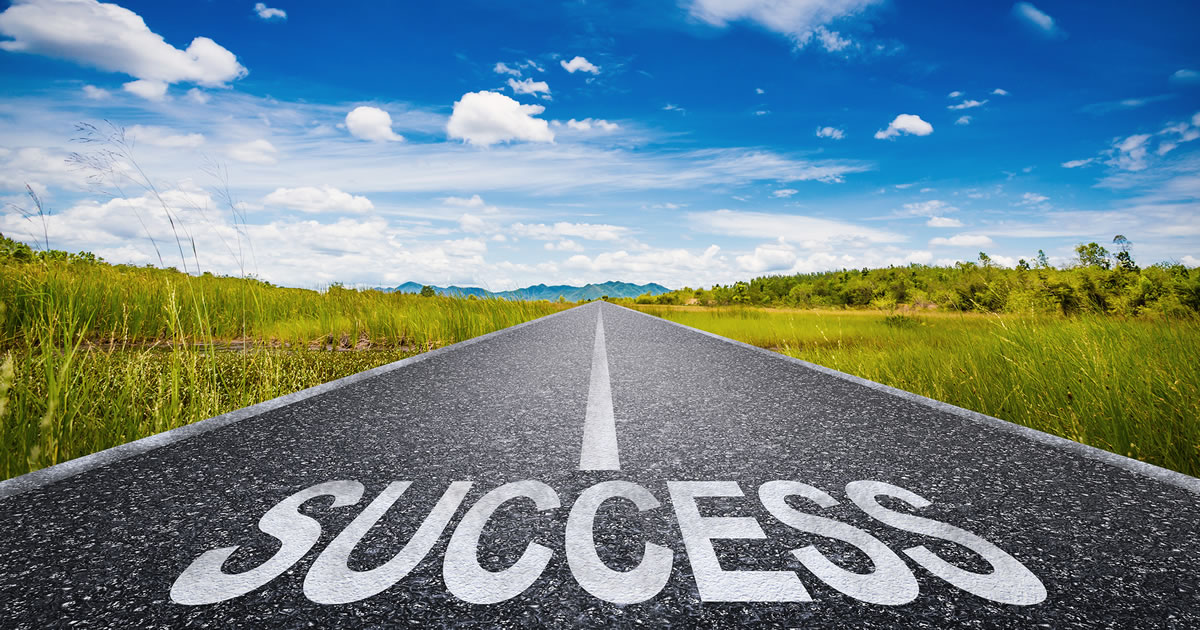 Plenty of working moms will tell you there aren't enough hours in the day to get things done. But not Michelle Durham, who's living out her writing dream while running a busy household and being there for her family. Better yet, she has the freedom to ramp up her earnings and "give herself a raise" whenever she needs it. Read on to learn what else Michelle loves about her writer's life.
Why did you choose the life of freelance writer?

I chose to be a writer because I wanted the freedom to be there for my family and not have to worry about being at a desk all day. I was in sales and although I learned a lot about marketing, I craved freedom to do what I wanted, travel, and spend time with family.

I loved writing stories as a child and was told I should write a novel. I was always under the impression that it was very hard to get published. When I received the letter from AWAI, I was amazed that I could use my writing talents to make money.

When my daughter was diagnosed with Tourette syndrome, I realized that to get her the education she needed, I had to succeed. Writing has been a big blessing because it gives me everything we need and I can do it from anywhere. I will always be indebted to AWAI for helping me reach success!

What kind of writing services do you offer clients?

Emails have been my favorite kind of copy for a while. With emails, I love how you can use short, snappy messages to keep the reader's attention.

I offer clients email series for drip campaigns to convert leads who haven't purchased. I also work with companies who want to introduce new products and services to their existing customers.

How did you decide to get started by writing emails?

I had emailed Rebecca Matter asking about the quickest way to make money web writing and she told me writing email copy. It was the best advice I ever got. I signed up for Jay White's Email Copy Made Easy and loved writing emails.

Just four months later, I had my first retainer client writing emails for the self-improvement market. I get inquiries every week. I can't believe how many people need great copy out there. The opportunities are endless …

I'm excited about the life I have with my family as a copywriter. The promises made by AWAI are very real and can work for anyone who wants to give themselves a better life. I'm thankful to Rebecca; I never would have taken this path without her advice.

So you went through the Email Copy Made Easy program and then how did you get started finding clients?

After going through the program, I discovered this short copy was perfect for me and I felt confident about offering my services to clients. So I contacted Jay White, the program creator, and he recommended I kick things off by contacting companies that sold health products I found useful.

Instead of emailing companies and just telling them I had experience in their area, I wrote an email as a testimonial.

It basically said, 'I've used products like yours and here's my success story.' I didn't offer these companies a testimonial for their website. I leveraged my background as a user of similar products to position myself as an expert. In the email, I also mentioned that I was an email copywriter and asked if they had any current needs.

Then I looked up every company I could find selling that product online and sent them the email.

I sent emails to roughly 425 companies and got 353 responses — A LOT of leads for a new writer, and I was overwhelmed. I was amazed at how easy it was to start and was excited to be making money so quickly!

That's an incredible success rate! That must have been a great email.

It actually wasn't even a very exciting email; I wrote it in about five minutes. The headline was simply "product: testimonial."

For example, if I wanted to write for companies that sold a Vitamin D supplement, I put "Vitamin D testimonial" as the subject line.

The email was written simply but highlighted my excitement about their product. I just wrote about the success I had with similar type products.

Then, as I said, I went to websites of companies I wanted to work with and I dug for email addresses with first names or any identifiable decision maker.

This technique can work for any niche really; any new copywriter can do it. Contact companies in a niche you're passionate about and offer your services. It makes clients feel as if you have an intimate connection with their market. All it costs is time!

What's been the most surprising thing about pursuing a living through writing?

When I started writing, I heard stories from established writers about how you could take on extra work when you needed to buy something like a new car or do home improvements. I never believed that this really happened until I did it myself. When we needed to improve some parts of our house, I took on some extra work. I don't know of any other career where you can decide to give yourself a raise whenever you need it.

How are you able to take advantage of the writer's life?

Life as a freelance writer frees me up to do so many different things. I can take a few days to go away or take time off at home to get stuff done. I take a day off here and there to go on educational day trips with my kids and I don't have to worry about working on any school holidays.

From the beginning, my schedule has always been a little crazy, but I have time for my family and a career on my own terms. I couldn't ask for more! When I started, I had a baby at home, so I'd write after I got the older kids to school and she went down for a nap. I'd handle errands or appointments in the middle of the day, and go back to work after the kids went to bed.

To me, being a writer is all about freedom to do what you want when you want. And I like writing about what I want. I enjoy writing in the information marketing, natural health, and equine therapy niches.

Any other advice for someone just starting out?

Promote yourself as a specialist.

Direct-response copywriting is all about convincing the reader to take action. And promoting your services is about convincing potential clients you're the copywriter who can grow their business.

Here's two easy but essential ways to do it:

Set up your website. If you're going to hang out your "open for business" sign, you really can't afford to go without having a professional website. One that highlights the services you offer to clients. Tells readers what your copy will do for them. Make sure your site addresses their concerns and provides them with a solution.
Set up a LinkedIn profile. Did you know LinkedIn has over 546 million members around the world? A portion of those members are potential clients who need your services! Reach them by setting up a complete profile on LinkedIn. Use your skills to write a description that tells about your specialty and your educational background. Add a head shot and very clear information on how they can contact you.

When you're just starting out, promoting yourself might feel a little overwhelming. But consider it an opportunity to practice your writing skills. And have fun with it!

Remember, there are tons of companies out there who need your talents to help them grow. They're looking for a "great" writer, and promoting yourself as a specialist will help them find you.

Most of all, I would say, "Never give up!" Keep writing and perfecting your art and you will be a success.
If you have any questions about getting started writing emails, please let me know in the comments below.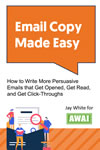 Email Copy Made Easy: How to Write More Persuasive Emails that Get Opened, Get Read, and Get Click-Throughs
Learn to write emails that drive people to take action, and take advantage of the fastest way to make a living as a writer. Learn More »

Published: July 19, 2018