How Practice, Dedication, and Passion Bring Out Your Natural Talent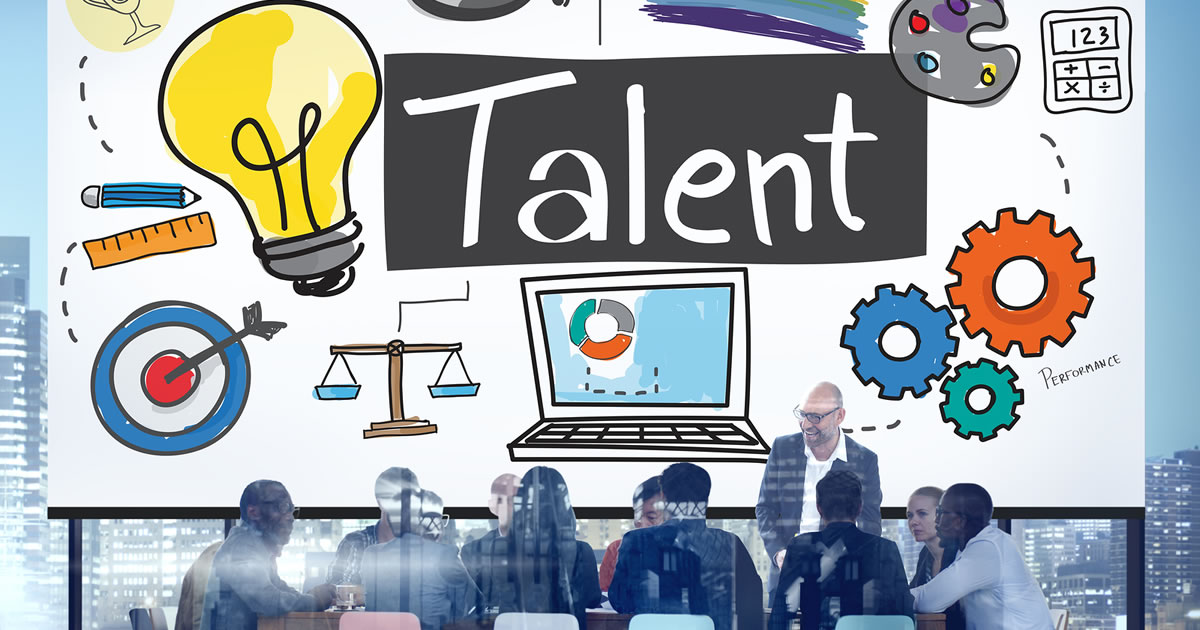 Singing … dancing … drawing … acting … playing an instrument … they all share some common traits with writing.
First, these are creative pursuits.
And second, people tend to think you have to be naturally talented to succeed with any of these pursuits.
I'm not so sure that's true.
There was a time when I would have said, "Yes. Talent is important. Not as important as hard work. But still important."
That was before my younger daughter decided she wanted to learn to draw.
When she was nine or ten, she would draw just like any kid does. Pictures of houses and cars and dogs and birds. Colorful scribblings on par with what most kids that age do.
I didn't ever look at any of those drawings and think, "Oh wow, there's a talent here that needs to be nurtured."
By the time she was 12, she and her friends were sitting outside on the porch late during the summer nights, issuing each other drawing challenges. And at some point, all on her own, she decided she wanted to be good at drawing.
She started watching YouTube videos and Instagram channels to see what other people were doing. She started reading books on drawing techniques.
And she practiced. Oh my goodness, did she practice. This 12-year-old girl who struggled to find the discipline to stay on top of her laundry would spend hours working on her drawing.
As she got better, she asked for the tools she needed to improve further. The right kinds of pens and pencils. The right kind of paper.
And then more hours. And if I hadn't seen her "natural" capacity for drawing when she was younger, I would have said, looking at the work she was producing by the time she was 13, "This kid has a remarkable talent. I need to nurture it."
But I never needed to nurture it. She did that. All on her own.
This year, her first year in high school, her art teacher has told her at different times, "You can be an illustrator if that's the career you choose." And "If you ever decide to turn your work into posters or prints, please let me know … there are several I would want to purchase."
So, what does all of this mean to you as a writer? If you have the inclination and the desire and you're willing to put in the study and the work … even if you don't feel like you have a natural talent to get paid for your words, you can develop your writing skills to the point where people read your work and say, "Wow, you are really talented!"
But, how do you do that?!
I'm glad you asked. There are several ways you can go about improving your writing skills. Some of them are completely free and some are an investment. No matter what, you will need to put in time, but it's time well spent. It can even be fun.
Here Are 3 Free Ways to Improve Your Writing Skills
Free Way #1. Join a Writing Group
Few things will improve your writing faster than getting input from other writers.
You can become part of a accountability group or copywriting peer group by joining AWAI's Facebook groups and putting out a message of what you're looking for. If you attend live events like Bootcamp, many copywriting support groups are formed. Some AWAI programs include feedback from expert copywriters and a private forum to get feedback from fellow writers.
You can also find writing groups at your local bookstore, through your local library, by doing a search on Meetup, or by finding like-minded writers through Facebook or other social networks.
Most writing groups will meet either once a week or once a month (in person, on the phone, via Skype … ). You'll take turns sharing your work and providing each other feedback. If you can, find a group that's focused on the type of writing you want to do.
Free Way #2. Write Every Day
Just the act of writing tends to improve your writing skills. Set aside 15 minutes each day and during that time, don't do anything but write. Don't even think if you can help it. Just let the words stream forth.
This type of practice works best if you work from a writing prompt. AWAI offers a whole slew of persuasive writing prompts onsite. We also offer a fun free report: 31 Writing Prompts to Inspire You Through the Month. You can also find prompts on the Internet or buy books full of prompts from Amazon.
Free Way #3. Read Critically
Whatever kind of writing you want to do, start reading more of it. If you want to write blogs, read really great blogs. If you want to write sales letters, read more sales letters. If you want to write case studies … you get the idea.
But don't just read passively. Study the structure. Think about the word choice. Evaluate what you like and what you think can be better. Reading like this will carry over into your writing and you'll start to notice improvements in no time.
3 Smart Ways to Invest in Your Skills
If you want to improve your skills even faster it can pay to … uh, pay for tools designed to help you.
Smart Investment #1. Work Through a Course that Interests You
Whatever kind of persuasive writing you're interested in, AWAI has a program that can help you develop your chops. The key here is working through the program. You can't just buy it and set it on a shelf.
Purchase a program … skim through it … based on what you see, set some milestones for completing it … then set up a schedule and get to work. AWAI programs, such as Web Copywriting 2.0, offer schedules to follow for study and guidelines for how to work through the program and then how you can find clients, just to help you get started.
Smart Investment #2. Take a Class
Do you have a community college nearby? Check out their course listings. If they have a writing class, sign up. You'll get feedback from your teacher … and you'll have assignments to work on. It's amazing what that kind of accountability can do for you!
Smart Investment #3. Get Professional Feedback
When it comes to professional feedback, you have options. If you have connections with a professional copywriter, ask them if they do reviews and what their fee is for that service. AWAI has several programs that include professional reviews as part of the coursework, or Hot Seats and Peer Reviews. Over on Wealthy Web Writer, we do copy critiques of once a month (random selections from monthly Practice Assignment submissions) — and whether it's your copy being reviewed or someone else's, you can learn a ton.
If you dream of writing but worry you don't have a way with words … don't fret. Writing is a skill you can develop. And once you do, only you will know how much of what you write comes from natural talent … and how much of it is skill you put in the work to develop. Either way, it won't matter. Your writing will get results … and that's all you need in order to earn your living with words.
Do you have any questions about developing your writing skills? Share with us in the comments below so we can help you get started.

Wealthy Web Writer: The Writer's Roadmap to Making Money Online
With millions of websites and counting, the need for qualified web writers has never been higher. Get access to a growing resource designed to help web writers succeed. Learn More »

Published: July 2, 2018