How to Beat Me at My Race to Six-Figures (Others Have. Are You Next?)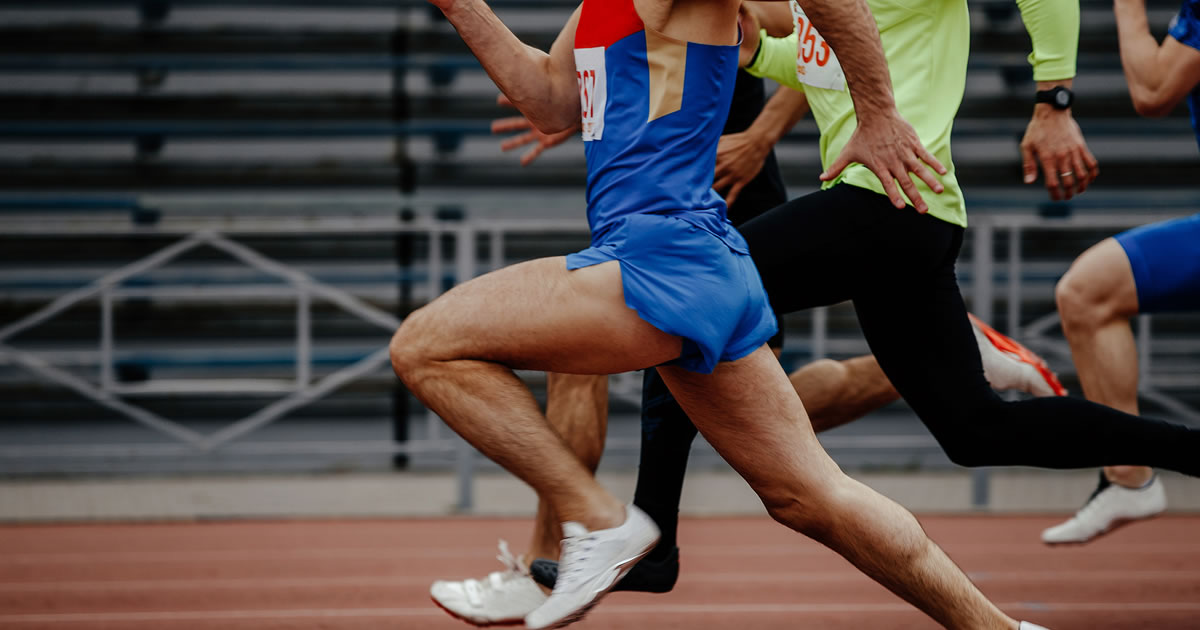 Mark Ford took the stage at Bootcamp. My heart was racing. I thought I knew what was coming.
A few weeks before, Mark had emailed me. "Joshua, can you tell me your story. How did you hit six-figures as a copywriter so fast? What did you do each day? I'd like to talk about you at Bootcamp."
As a relatively new writer, I was honored that he would email me, let alone mention me in his Bootcamp speech.
So, I sent him back an outline of my daily routine and some insights on what I was doing. At the end of the email, I said something to the effect of …
"Yes, I did hit six-figures in less than 11 months. But, I'm not sure I can really take all the credit for the speed. If it hadn't been for Bob Bly, I would never be where I am.

I took his 30 years of experience and used it as my launch pad. Truth is, on my own, I'm not this smart.

With Bob's experience and AWAI's training, I enjoy a life I never imagined possible."
I figured Mark would mention this and move on.
Instead, what he did blew me away … and so many others.
He gave what I consider the seminal presentation on what I like to call the Art of Success.
You see, I learned that success is dependent on a number of things:
Insider knowledge — Key information that others don't have.
The right opportunity — You have to have "opportunity eyes" and the courage to grab one when you see it.
The right skills — If you don't the skills to implement the key information or grab the opportunity, then you're out of luck.
Experts like Mark Ford teach that it takes 10,000 hours of practice, implementation, rehearsal, and so on … to really master a skill.
But, they also teach that you can shortcut some of this mastery by borrowing some of the 10,000 from other experts.
For example, Bob Bly spent years perfecting some of his marketing systems for getting clients. He gained valuable insider information and insights on how to spot the best opportunities as a copywriter.
And what did I do? I sat down with Bob for three days and scooped it all up.
Thank you, Bob … that just saved me around 6,000 hours of learning curve. :)
I didn't have to start from scratch … I got to start from where Bob left off.
Remember that saying, "If I can see further, it is because I'm standing on the shoulders of giants."?
Bob's a giant who allowed me to stand on his shoulders.
He has often told me, "Joshua, you're my best student. You did things way faster than I ever did."
Yes, I suppose I did … but only because he graciously allowed me to use his past experience and success as a launch pad.
About five years after I hit my first six-figures as a copywriter, I decided it was time to allow others to stand on my shoulders.
So, I created an event called, "How to Make Six-Figures in Six Months as a Writer." I had about 30 people attend this one-day event.
One of those people was Sean McCool. When he came, Sean was working construction. I remember him standing on stage, telling me he would be a full-time, successful writer way faster than I had done it.
It was exciting. I believed he could do it because he was taking all of my success … and the successes of others … and using them as a launch pad.
A little more than six months later, Sean was a full-time copywriter. Today, he has leveraged those writing skills into becoming a major powerhouse in the business and personal coaching space.
I'm SUPER proud of Sean. I'm honored that I was part of his journey to achieve his dreams.
But, he's not the only one who has capitalized on what Bob did … and what I did with Bob's success.
I think about Jake Hoffberg. He was selling college books when he started his writing business. Less than 12 months later, he made over $140,000 … much more than I did in my first year!
Another one of my students that makes me feel happy and proud. Nice job, Jake … you deserve it!
Then, there is Patty. You know, it took me months to get my first client. Using my system, Patty landed her first client in just a couple of weeks. Here's part of the email she sent me …
Joshua,

It was procrastination that was stopping me … but your program — that's what got to me.

You issued the challenge last Thursday, and I only had a week to get a client …

I found so many reasons not to pick up the phone. They were really, really good reasons … or I thought they were.

When my week was about up, I decided to just do it.

I picked up the phone (hoping she wasn't there — sort of) and called a prospect.

She was there. I said what you told me to say. She liked it.

I got my first client!!

I can't believe I did it …

I am so very grateful to you, and the hard part for me is over.

Now comes the fun part … writing her sales letter.

Patty Rutkowski
Patty … Jake … Sean … and hundreds of others … they have taken my 10,000 hours of expertise and struggle and learning and learning … and used it as part of their launch pad to win their dreams.
Today, you may be a new copywriter … or a seasoned writer … regardless, you are on the journey of 10,000 hours to master this craft and turn your dreams into reality.
Why not borrow some of those hours from people who have already done it?
I LOVE sharing my 10,000 hours. I LOVE seeing the victories and joy in my fellow writers. And I LOVE knowing others will be enjoying the freedom of the writer's life like I do.
Do you have any questions about learning from the 10,000 hours of the masters? Please share in the comments below so we can guide you.

The Professional Writers' Alliance
At last, a professional organization that caters to the needs of direct-response industry writers. Find out how membership can change the course of your career. Learn More »

Published: July 12, 2018