How to Get Paid While
Building Your Brand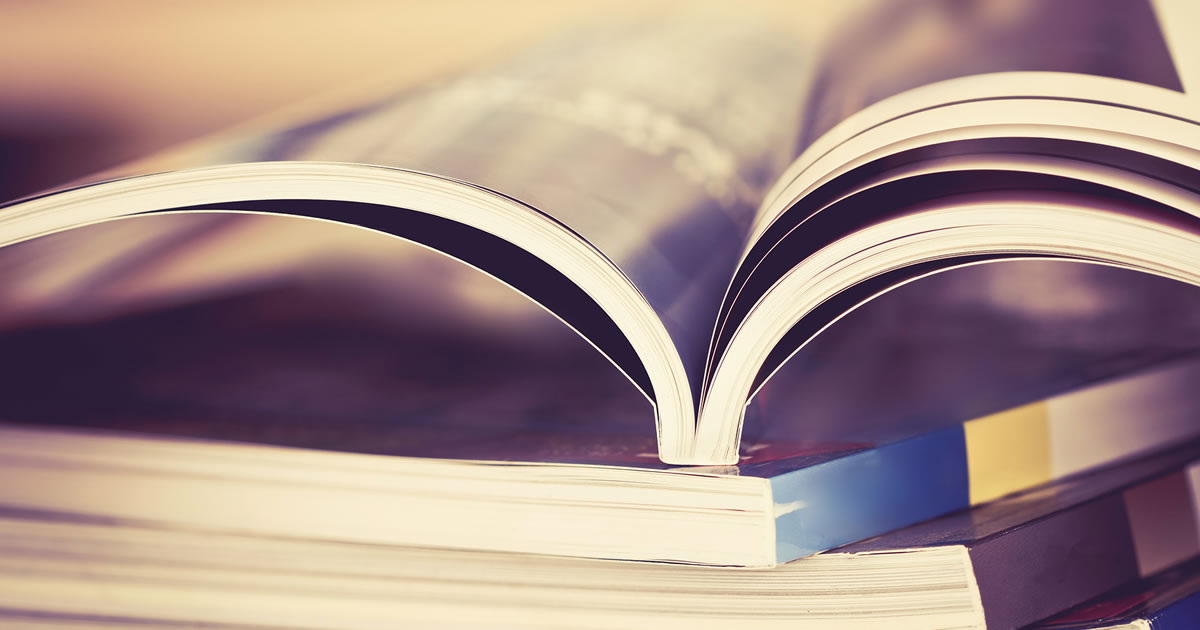 Imagine a single project that builds your authority and reputation … that attracts your target audience to you, leading to additional work … and that comes with its own paycheck.
That's what I stumbled on when I started writing for accounting trade journals and websites.
I get paid for writing these articles.
But more than that, I get a byline. Through that byline my name gets spread far and wide, when accountants around the world share those articles on social media.
When prospecting for clients, I often send links to these articles to showcase my work. That gives me instant credibility and makes landing new clients easier.
Plus, my current clients are proud that "their" copywriter is also a well-known writer. And the accountants at the accounting firms where I spent 13 years working as a CPA love seeing an article written by someone they know.
Your Experience Can Bring You the Same Perks
If you have professional experience or a professional certification — or, if you have clients in a specific industry niche — the editors of industry trade journals and websites are looking for you. And you could become their next favorite writer.
These editors are under pressure to find fresh and useful content to fill their print and email publications. Otherwise, they run the risk of becoming irrelevant to their audience.
I got my start writing for the Journal of Accountancy simply by commenting on an article in one of the e-newsletters I subscribe to as a member of the American Institute of CPAs (AICPA).
Every article in the Journal of Accountancy, or the JofA for short — whether in print or online — includes the editor's email address with a request that comments about that article be sent to that editor.
So, one day back in late 2016, I sent the editor an email with a comment about an article. And almost as an afterthought, I added that, in addition to being a CPA, I was a freelance writer. I asked if it would make sense for us to connect.
Little did I know the editors at the JofA were actively seeking writers who were also CPAs.
Several emails and a phone call later, I was on their list as a freelance writer.
Build Your Connections Through Trade Journals
Since then, I've written 10 articles on different topics for the JofA, from practice management to tax to auditing standards to Excel tips. To date, eight of those have been published online, and two have appeared in the print version. And these articles have put me in the path of prospective clients.
For example, one of my sources for an article gave me the name of an editor at Intuit. I reached out to him, and he in turn introduced me to the editor of AccountingWEB, an online information site for accountants.
As my Intuit editor said during our first call, "There's plenty of work out there. The question is, how busy do you want to be?"
I now write regularly for both Intuit and AccountingWEB. And I continue to contribute to the JofA. It's steady work … and it was a big part of my decision to retire from public accounting last December to write full-time.
The Process Varies
I've discovered that different trade publications have different publishing guidelines. Sometimes I get an email asking if I'd be interested in writing an article on a certain topic. But more often, it's up to me to pitch ideas.
Because the JofA is an important resource for accountants, writing those articles generally requires interviewing one or more experts (usually three or four) plus additional research. It's more journalism than copywriting. Then the article goes through a lengthy editing and vetting process that can take months.
Some of my JofA articles have been read, commented on, and edited by five or more people, and have gone through a dozen or so versions on their end before I get them back for revisions.
Only a few sentences in my first article for the JofA made it through to the final version intact. And every article also gets a mandatory final review by my sources to ensure I haven't misconstrued their words and that I have their names and job titles right.
It's a lot of work to write those articles. But even if I weren't getting paid for them, it would still be well worth it in terms of the publicity.
When my first JofA article went live, it was a surreal experience to see it being tweeted all over the twittersphere by people I'd never met.
At the other end of the spectrum, my articles at AccountingWEB move through a quick editing process and sometimes show up on the website in as little as 18 hours after I email the article to the editor.
Payment Varies as Well
Trade publications generally have set rates of payment. Fortunately, at the JofA and Intuit, those rates are higher than the "going rates" that many publications offer. This gives me the confidence to quote higher fees — and get them — from prospects.
My first articles for Intuit were pro bono, but my editor quickly offered me a contract worth $20,000. The JofA has the highest pay per article, as they should, with the amount of work required. AccountingWEB is more of a token payment, but I have a lot of latitude in what I write about.
The one thing all these clients have in common is that they don't pay until after the article is written. Sometimes that happens within a few days. Other times it can take months.
So, if you plan to write for trade publications, have a plan in place for managing cash flow.
Get to Know Their Style
Each publication usually has a definite set of conventions they follow. My editor at Intuit follows AP Style, while the JofA has its own writing and editing guide, loosely based on AP Style, but with a few quirks. If you're writing regularly for a publication, it pays to get to know their style preferences and to adhere to them.
Following whatever style guide your client has makes life easier for the editor … and that will mean more work for you.
You Can Build Your Business on the Connections
Writing for accounting trade journals has put me in the path of thought leaders from around the world. I've met fascinating people I would have never met otherwise. It's broadened my horizons, and it forces me to stay on top of the latest issues.
Through my writing, I've made connections with many other possible clients who have read and shared my work. Some of those connections are really tire-kickers, hoping to get CPA-level expertise for Upwork-level rates. I don't mind saying no to them, because I'm busy enough writing for clients who pay me well.
I recently started writing for a software company, and that work came directly from one of those JofA articles. My contact there has been regularly named one of the "40 Under 40" by Accounting Today, so it's pretty cool to be working with one of the industry visionaries. And my editor at Intuit, who's also a freelancer, sends me work regularly.
Seeing my name in print has also given me a tremendous boost of confidence. I'm more willing to ask for higher fees and to turn down projects where the client doesn't appreciate my special expertise.
If you haven't considered trade journals before, I encourage you to take a look. It's easier to get started than you might think, and the editors need fresh voices and new ideas to keep their audience engaged. They really appreciate working with professionally trained writers … and it can lead to great things for your business.
To help you get started, here are a few sources of magazines and journals that pay writers like you:
Get Paid to Write Articles: 10 Magazines That Pay $500 or More
Freelance Writing: Directory of Guidelines
Top Magazines and Trade Journals for Freelance Legal Writers
The Ultimate List of Magazines that Pay Writers
And if you're already writing for trade publications as a source of income and connections, please share your experience in the comments. I'd love to hear how this strategy works for writers in other industries!
This article, How to Get Paid While Building Your Brand, was originally published by Wealthy Web Writer.

The Professional Writers' Alliance
At last, a professional organization that caters to the needs of direct-response industry writers. Find out how membership can change the course of your career. Learn More »

Published: July 4, 2018