Ice: The Grand Secret to Endless, Profitable Client Flow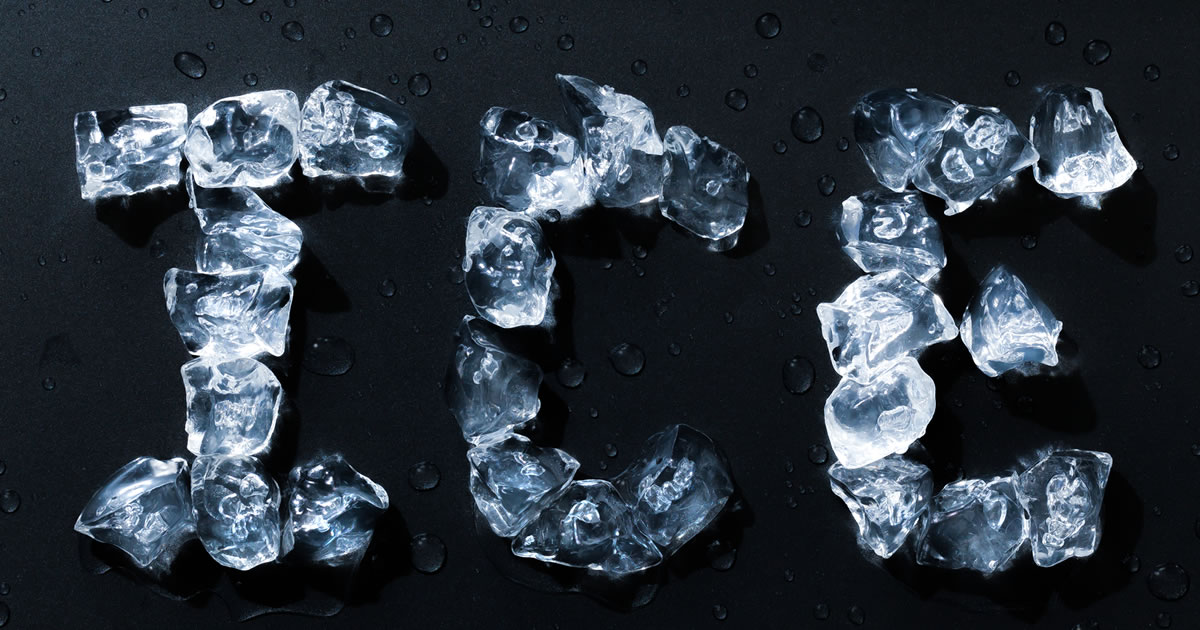 Like you, I'm a writer.
And, just like you, I really enjoy having money. Lots of it! :)
Not that I'm a greedy dog … but, I love what consistent income does for me, my family, and my friends.
Today, I want to share with you a secret I've discovered about how to have a great income AND a great lifestyle.
This year, I have traveled with my family, in my motorhome, all over the country.
If you like deep, amazing relationships with loved ones, can I recommend walking hand-in-hand through the immense redwood forest … or the open fields of Valley Forge, with no schedule, no pressure … just time to talk and enjoy each other?
You can't have those kinds of experiences sitting alone at your computer writing 12 hours a day.
But, you also can't have that kind of lifestyle without money.
Specifically, you need consistent, frequent, big money.
What is my secret?
Ice.
I know … that sounds silly and makes no sense, but it's a code word for me. This little code word — Ice — helps build systems that create income for me, even when I'm walking with my family through the redwoods in California.
Let me explain … it's pretty simple.
There is an old expression:
"I'm such a good salesman, I can sell ice to Eskimos."
And I think it is the stupidest expression in the world.
The reality is, Eskimos have all the ice they need. If you are busy selling something that people don't need … or want … and doesn't enhance their life … you are on the wrong track.
And, you're likely to fail. In fact, I give you about a 1% chance of success.
On the other hand …
My dear wife grew up in Arizona.
It's the desert. It's hot.
Sometimes so hot that they can't land airplanes at Phoenix Sky Harbor because the tarmac is too mushy.
I have noticed that, still, to this day, my dear wife has a mild obsession with ice. She loves ice water and ice cream and all things icy cold.
The people who sell icemakers in Arizona have a great business. In fact, Business Insider reports that people in Arizona consume 86% more ice cream than the national average.
That's because it's HOT and they want to cool off!
Do you want to make a lot money as a writer?
Find a desert and sell ice.
Crazy simple, right?
I think so … but I can't believe how many new writers enter the game and start focusing on how they are going to get clients.
After working with thousands of new writers and helping hundreds land their first client, I've seen that they ask questions about …
Websites
Where to find clients
Social Media
Video marketing
Landing pages
Query letters
Closing deals
Upwork and Elance
And lots of other marketing methods and tactics.
But when I ask them to tell me about what kind of writing services they are offering … and what niche they are offering them to … I get blank stares.
"I'm still deciding on a niche."

Or

"I'm going to offer them anything they need."

Or

"I'm not sure."
This kind of thinking is getting the cart before the horse.
If you're new … or if you've been around a while and are not really hitting the financial goals you wanted … I have a challenge for you …
Step back and evaluate your offer and your audience.
When you get this right, the rest falls into place.
When you get this right, it matters much less if you're online, on email, on social media, or using video.
You will have what people want — Ice in the Desert — and they will be happy to pay you for it.
And, they will come back for more … just like those hot people in Arizona who buy ice and ice cream by the truckload. (Of course, my wife Margie is the hottest of them all … LOL!)
I Started Off Ignorantly Failing
For example, when I started out, I focused on selling long-copy sales letters to B2B technology companies like Sony, Google, and Toshiba.
Can you see the problem there?
I didn't at first, but it was huge.
The problem is that these companies don't use long-copy sales letters in their sales and marketing efforts!
I was selling ice to Eskimos … something they didn't want or need.
It took me about seven months, but I finally figured it out and started selling white papers and website content.
That did the trick. Now I was selling ice to people in the desert and it got me huge projects … one at over $32,000 … even as a newbie!
That's the power of selling the right offer to the right client.
Mark this well:
When you have a perfect match between offer and client, it is not hard to close deals or to get repeat projects.
Again, my challenge to you today is this: Step back and analyze your offer (what kind of writing services are you selling?) and your audience (do they actually buy the stuff you're selling?).
The closer you come to getting a perfect match, the more money you'll make, and the easier it will be to create a system for repeat clients. And repeat, high-paying clients are the holy grail of the writer's life.
Ice.
That's the secret code word to success. :)
What questions do you have about finding your desert? Have you run into a situation you didn't know how to handle? Post a comment below and we'll help you out!

The Professional Writers' Alliance
At last, a professional organization that caters to the needs of direct-response industry writers. Find out how membership can change the course of your career. Learn More »

Published: July 10, 2018