"Inventing" Flight — A Surprisingly Simple Way to Get Writing Clients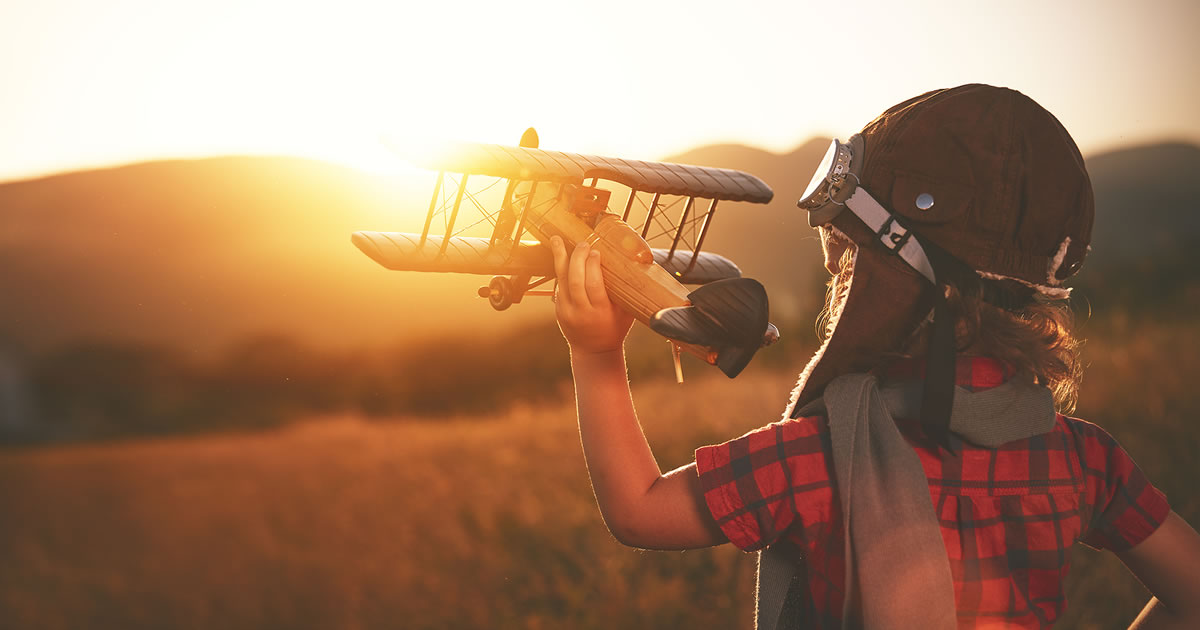 1903. Kitty Hawk, North Carolina.
Man — specifically Wilbur Wright — made his first powered flight.
It lasted just over three seconds … but something magical happened that day.
Wilbur, along with his brother Orville, realized it was possible to make a machine that could fly. Eventually man could — WOULD — overtake birds in their control of the air, flying faster and further than was ever thought possible. And higher, eventually reaching the moon.
For thousands of years, man had remained on the ground.
And then, in a simple three-second burst, the bounds of gravity were destroyed and man began his flight to the sky and stars.
Have you ever wondered why it took soooo … stinking … long … for us to take wing?!?
I have no idea.
It's same question with electricity …
Flashes of energy and power have been streaking across the sky for eons … but it took Ben Franklin putting a key on a kite to figure out that we could actually use the stuff??
What gives?
I really don't know.
And, to be honest, I don't care that much. Because there's a hidden deeper meaning behind these inventions and others like them.
You see, what's interesting to me is …
The Wright Brothers did NOT invent flight.
They simply discovered and applied the laws of physics controlling flight.
Those laws have always been there … just sitting there … waiting for someone to come along and pick them out of thin air.
Same with our buddy, Ben. He didn't invent or create electricity or the laws governing its control.
Those laws were always there. He just had to discover and begin applying them.
Which brings me to the second truth I know from these inventions …
It took someone taking action to get the benefits of these laws of physics.
The magic happened when someone took action.
The Wright Brothers dared to dream … and then dared to act.
Ben Franklin dared to imagine … and then dared to act.
And when they acted … that's when, and only when … the magic happened.
I'm reminded of a good friend of mine, Nancy Churchill. (If you're reading this, "Hi Nancy!" LOL)
Nancy joined my Simple Path to Success program in July 2017.
She was a bright student and worked really hard … for about four weeks.
Then, life got in the way and she basically stopped doing the stuff she should have been doing to build her writing business.
I heard from her off and on as she would dabble and then withdraw and then dabble some more.
What I admire about Nancy is that she never quite disappeared or gave up. She was always stepping to the plate again … even if ran away before the ball got pitched!
Have you ever been there? In and out, dealing with doubts, dealing with life, dealing with health and money woes?
Yeah … I get it. I've certainly been there. We all have.
It makes me think of that poem, "Get Up and Win the Race." It's long poem, but the last stanza reads:
And now when things seem dark and bleak and difficult to face,

the memory of that little boy helps me in my own race.

For all of life is like that race, with ups and downs and all.

And all you have to do to win is rise each time you fall.

And when depression and despair shout loudly in my face, another voice within me says, "Get up and win that race!"
Well, that was Nancy. She got up and now she is winning the race.
She finally started doing some serious marketing, following the instruction I gave her in the program.
She posted this on our Facebook page …
"I started calling on January 30th. During February, I reached out to 49 companies (usually multiple times). I got responses from 15 companies. I sent four Information Packets. I had three interviews. I landed two new clients!

One job is finished already, so I'm up by $500 for the month. For my new client, I'm basically becoming the marketing director for his Speaking/Coaching business! I'm so thrilled!"
I could tell you hundreds of stories like this …
But, I want you to notice two things:
First, Nancy didn't invent the steps needed to find clients. Those strategies already existed. I had them all written out and ready for her to use.
She just had to take action.
Second, the clients that Nancy got were already out there, basically waiting for her. She didn't need to educate or train them about copywriting. She just needed to discover them (and accept their money!).
All she had to do was DO something … like Ben and Wilbur.
My fellow copywriter …
I wish I could help you see it.
See that there are thousands of well-paying projects out there, waiting for you. You don't need to invent how to get them.
The art and science of landing clients is well documented. It's not some secret sauce that no one knows. I've been teaching it for years. And others were teaching it before me. I simply found a way to break it down into proven repeatable steps and patterns that are ideally suited for writers.
My invitation to you is this:
Learn the laws of landing great clients … and then act!
If, like Nancy, you will get serious about marketing yourself and landing clients, I promise you they are there for you.
Once upon a time, my mentor RC Peck said to me,
"Joshua, it's like you're in a room with a huge pile of money sitting the middle of the room. You just keep walking around and around and around all that money. When are you going to reach out and pick it up?"
How about you?
You ready to pick up the pile of money in your room?
Do you have any questions about getting started? Please tell us in the comments below so we can guide you.

The Professional Writers' Alliance
At last, a professional organization that caters to the needs of direct-response industry writers. Find out how membership can change the course of your career. Learn More »

Published: July 11, 2018