Four Persuasion Tactics Copywriters Can Borrow from High-Powered Lawyers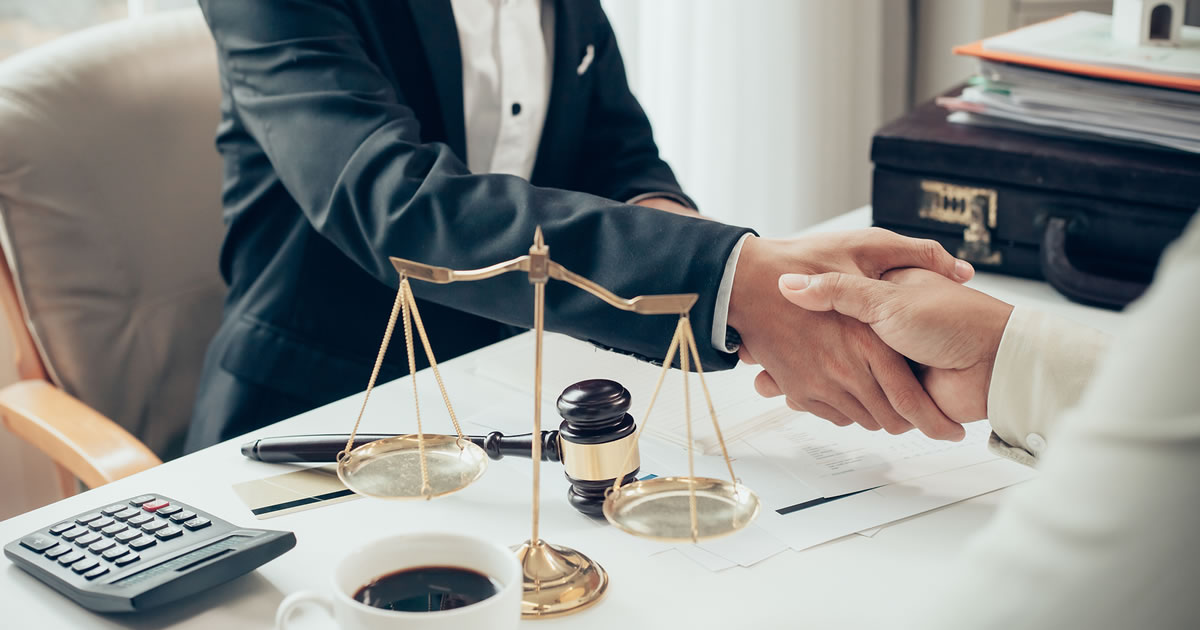 First it was an obsession, and then it became a 16-year curse.
That's how documentary filmmaker Jean-Xavier de Lestrade describes what it was like making his new mini-series, The Staircase.
His film tells the true-life crime story of Michael Peterson, a novelist and popular newspaper columnist living in Durham, North Carolina.
In 2001, Michael was charged with the murder of his wife Kathleen, whom he insists died as a result of falling down the staircase in their home. Michael explains that after drinking a few glasses of wine together while sitting near their pool, Kathleen decided it was time for bed. And then she got up and walked back inside the house.
It wasn't until much later in the evening that Michael found her lying at the bottom of the back staircase, covered in a pool of blood and barely breathing. He called 911 for help. The EMT's pronounced her dead on the scene, which then prompted a call to the police.
Detectives were on the scene immediately and opened an investigation into Kathleen's death. Eight days later, they concluded Kathleen's death was a homicide and Michael the prime suspect.
When Lestrade learned of the case, he asked permission to film the trial, but he also wanted a behind-the-scenes look at how Michael's legal team built their defense.
And here, Dear Copywriter, is where we can learn persuasion tips from a high-powered lawyer. Before the trail began, David Rudolf, Michael's lawyer gathered his team together in a conference room. At the front is a bunch of wall-sized Post-it® notes. Each giant "Super Sticky" is divided into two columns. One titled Good, and the other Bad.
Every fact the team can think of that is related to the case is written on those giant sheets of paper. But before writing it down, the team decides whether it's a good fact … something that will win the jury over, or a bad fact … one that is damaging.
Once they are done, all David has to do is decide which good facts to use and the order in which to use them during the trial. He now has a detailed strategy for persuading the jury that his client is innocent.
Now, let me show you how to create your own version of David's fact sheet.
Fact Sheet Step #1:
Start out by making a list of facts about the product or service you are selling.
Be detailed. Make it complete. Take your time creating your fact sheet. Don't rush it.
Fact Sheet Step #2:
Once you've got them all written down, then you're going to turn each fact into a benefit. Let's say you're writing about the newest cooking trend, one-pot pressure cookers.
One of the facts on your list is cooks food fast. The benefit of cooking food fast is that it saves time.
Or let's say you're writing about a car. One fact might be it gets 25 miles per gallon of gasoline. The benefit is it saves money on gas expense.
Fact Sheet Step #3:
When you've finished turning each fact into a benefit, the next step is listing your benefits in order of greatest to least important.
It's no different from how David decided which good facts to use from the lists his team created.
Fact Sheet Step #4:
Once the order of benefits is determined, you can now move on to writing your sales copy. Except now you know which benefit to talk about first, second, third … and so on.
You'll find creating a fact sheet helps you write engaging copy. But it also helps you master one more thing … the art of persuasion.
And that, Dear Copywriter, is what puts you on the path to becoming an "A-list" copywriter.

Wealthy Web Writer: The Writer's Roadmap to Making Money Online
With millions of websites and counting, the need for qualified web writers has never been higher. Get access to a growing resource designed to help web writers succeed. Learn More »

Published: July 2, 2018