Starting Out with Google Analytics

What the Numbers Are Telling You About Your Money-Making Website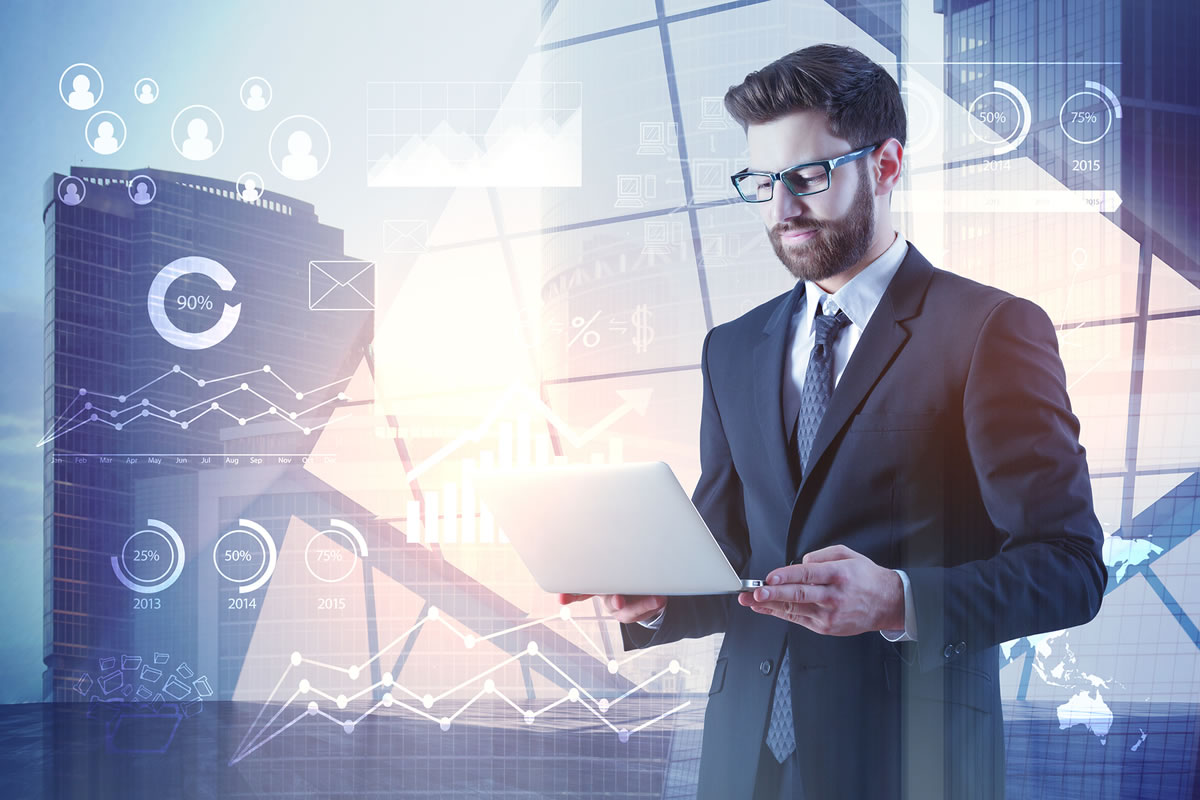 When you have a Money-Making Website, you should be checking Google Analytics regularly.
Why?
Well, the numbers don't lie. They tell you what content resonates with your tribe … what they like and, just as importantly, what they're not so interested in.
Let's go over the basics of Google Analytics (GA).
First, we'll get the definitions out of the way. Then we'll make sense of what they're telling you.
Understanding the Basics
When you open a GA session, the Home page shows several graphs. We'll concentrate on the first graph.
It has four analytics across the top … Users, Sessions, Bounce Rate and Session Duration. Click on one to display the corresponding graph.
What do these actually mean?
Users – A user is a site visitor. When someone first arrives on your website, they're tagged with a cookie. That way, when they visit your site again, GA recognizes them and doesn't count them as another user.
Sessions – One session can be comprised of multiple page views. A session expires after 30 minutes of no activity and at midnight.
Let's say user A views a page now, then leaves their computer. They come back two hours later and visit your site again.
In GA's language, this equates to 1 user and 2 sessions.
User B clicks on an external link from, say, Facebook, closes the page, then clicks on another link to your site.
This also equates to 1 user and 2 sessions.
Bounce Rate – A user "bounces" when they land on a page, then leave your website without any other interactions.
The bounce rate is the number of bounces divided by the total sessions, in the form of a percentage.
Session Duration – This is the total duration of all sessions divided by the number of sessions.
How to Interpret the Numbers
These four analytics give you a quick snapshot of what's happening on your site.
First, you want the number of Sessions to be noticeably higher than the number of Users. If so, users are returning to your site … exactly what you want.
Second, as a rough guide, you want the Session Duration to be at least two minutes.
Why?
Think about your behavior online. If you're looking for information, you'll briefly scan a page and then leave. When you find a page that answers your question, you'll spend at least a couple of minutes reading and scanning.
Finally, Bounce Rate. When we see high bounce rates, we tend to panic. This may or may not be justified. It depends on your site.
Think about the types of pages on your site. Say your site has lots of articles full of high-quality, useful information. Within each article, you have text links to related articles. Then at the end, you have a list of related articles.
Say you also have several sales pages for affiliate marketing.
You would expect a far lower bounce rate for the articles than for the sales pages.
Why?
Well, your articles give users links to other pages on your site. However, users may enter sales pages from an external link, then be re-directed to an external affiliate website. This is recorded as a bounce.
Which Topics Does Your Tribe Want More of?
Scroll down the GA Home page. You'll see a table titled, "What pages do your users visit?"
Keep an eye on this. Over time, you'll see trends. Pages on a particular topic will emerge as user favorites.
These are the topics your tribe wants more of.
Follow your tribe. Give them what they want.
Just remember, this is your Money-Making Website. So, you're (hopefully) writing about a topic you love and earning income, as well.
Find a balance between your passion and income-generation.
For example, my Money-Making Website focuses on Outback and Regional Travel Destinations. This is my passion.
However, I also write Product Reviews. I'm happy to write product reviews, but I don't jump out of bed and say, "Can't wait to write the next product review!"
Remember … balance.
Now, ages ago I wrote a review on our 10-year-old car fridge. I wrote this simply to create content in my Product Reviews category. Turns out I had accidentally stumbled onto gold. This one article has consistently been a user favorite.
So, how do you make the most of an opportunity like this?
First, dig deeper into this specific page's analytics. Click on the blue "PAGES REPORT >" hyperlink at the bottom of the "What pages do your users visit?" list.
Look at Session Duration. If it's just a few seconds, people are landing on this page unintentionally. Maybe your keyword is misleading.
If Session Duration's okay, they're likely reading this article.
Then check the Bounce Rate. If the Bounce Rate is high, most likely you haven't given them anywhere to go. Can they click through to a related article?
Have a look at % Exit. Right now, 46% of users exit my website from my "10 years on" car fridge review. How can I keep them on my site?
By writing related content and linking to it.
In my case I added a page on common problems with car fridges, then another review on our new car fridge. All three pages are linked. So, when a user lands on one page, they'll hopefully click through to the next. I expect the % Exit to decrease over time.
I'm giving my tribe more of the information they're looking for.
Your Takeaway
You can spend forever on Google Analytics, slicing and dicing every statistic.
You don't need to. Just look at the basic analytics. Use them to understand what resonates best with your tribe.
Then write more of what they want. Do this and your site will grow.
How do you use Google Analytics? What tips do you have? Share your experiences in the comments below.
This article, How to Get Paid While Building Your Brand, was originally published by Wealthy Web Writer.

The Professional Writers' Alliance
At last, a professional organization that caters to the needs of direct-response industry writers. Find out how membership can change the course of your career. Learn More »

Published: July 11, 2018