Today's Top 3 Mobile "Musts" for Effective Web Content Writing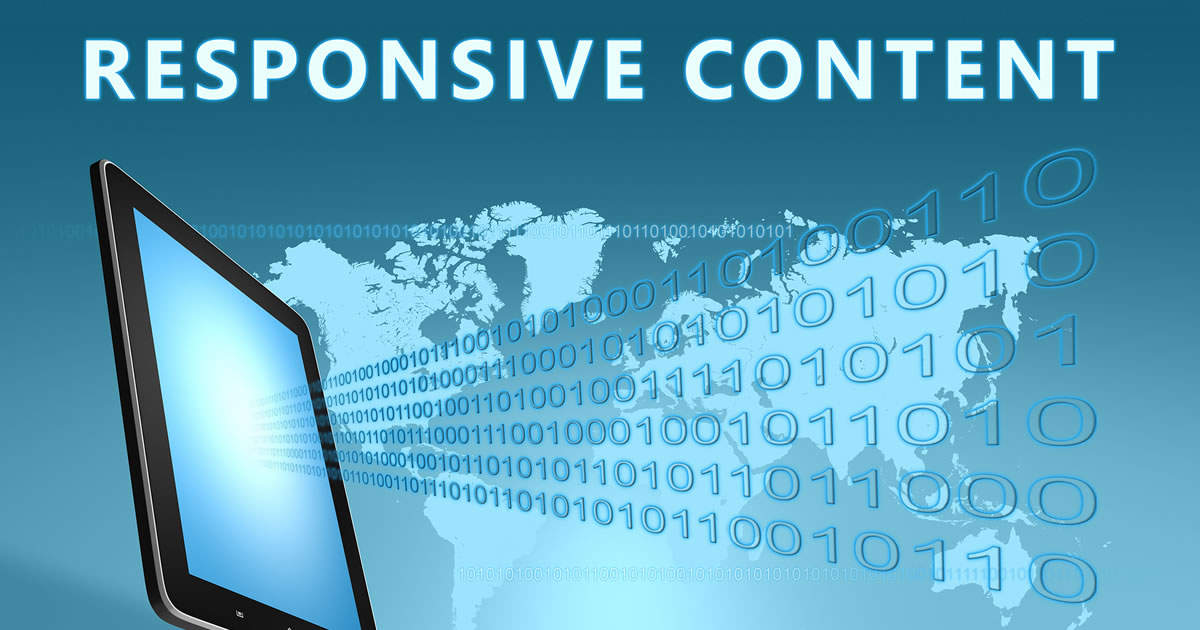 Quick question: Do you use your smartphone to go online more often than your computer, to find solutions you need?
If you answered yes, you're not alone. Web marketing expert Eric Enge recently reported that, "Mobile's lead in total traffic … has reached 63% of all traffic in the U.S. Based on that, it seems likely that it will reach a full 2/3 of all traffic by the end of 2018."
Whoa. Think of that. Right now, nearly two-thirds of all U.S. web traffic is happening through mobile devices.
What does that mean when it comes to writing effective web content for your clients?
Well … it means you need to know today's copywriting best practices for the mobile search environment.
It's all about helping your clients give their prospects the very best experience possible in their websites when they search on their phones (or tablets) for solutions in Google.
Let's look at the Top 3 "Musts" for effective web content in today's mobile world.
1. The client's website must be mobile-responsive.
Mobile-responsive simply means the website is built on a WordPress theme or other platform that automatically adapts to the user's device (phone vs. tablet vs. computer) for the best viewing experience.
While being mobile-responsive seems like a no-brainer, many websites are still not designed for mobile use, so they don't work well on phones or tablets. They're hard to read and navigate, and people just give up.
And guess what? When it comes to Google rankings, preference is given to mobile-responsive websites. That's because Google is on a mission to give its audience the very best experience on any device.
Now, you may be saying to yourself: "Um, Pam, that's not about content writing. I can't really affect how the website appears on smartphones."
Oh, but it IS about content writing … and you CAN affect your client's success! Here's how.
First, if your client's website isn't mobile responsive — hundreds of prospective customers will never stick around to do business there. This is a major crisis for your client.
You can point this out, help your client get on the mobile-responsive train, and be a big superstar. Maybe you can recommend a web developer or work with the client's current developer. Just do it. :-)
Even more important, you'll be helping the client's site gain favorable Google rankings. (Remember, Google prefers mobile-responsive sites.)
BUT … the most important thing is — you can control what people see in search results WHEN your client's site shows up.
Prospects decide whether or not to click through to your client's site based on the search description. If prospects like what they read in your client's description, BOOM — they click on through to the site. This is HUGE!
During your consultation with a client, help them become mobile-responsive AND make sure their page descriptions are solution-oriented, unique, compelling, and click-driving.
2. The first few sentences must be irresistible.
Look at a website on your phone.
How many sentences can you see at first glance? Maybe 3 or 4 at the most, and then you need to scroll or check out the navigation options.
So now — more than ever in the history of web content writing — your first few sentences do ALL the heavy-lifting to attract prospects and keep them interested; keep them on the site.
The headline and subhead on EACH PAGE must be relevant, solution-focused, unique (showing why this is the BEST place for what they need), reassuring, and specific (helping the visitor find exactly what they want).
I see a lot of websites that break these rules, which is their misfortune. For instance, I often see headlines like these:
"75 Years of Excellence"
"Delivering the Best"
"Be Inspired"
Then there's my all-time favorite: "Welcome to our Site!"
Can you tell what those companies offer? Are they solving anyone's needs in a specific way? Is there a big reason to stick around? Heck, no.
The great news is — you know better! You're the one who can write amazing headlines that wow prospects and irresistible content to keep them on the page.
Prospects will stay on the pages longer and be much more inclined to BUY. Your clients will be thrilled.
3. Search phrases still matter. A lot.
Back on your phone, go to Google and search for something. Let's say you're looking for an "inflatable paddle board" and you type that phrase into the search box.
What happens in Google?
What should happen is — several Google ads and organic listings appear, featuring companies that sell inflatable paddle boards.
How did those web pages show up in Google? Most likely, it's because they have the phrase "inflatable paddle boards" in their page title and description. The same phrase is used in their web page content as well.
You can do this for your client.
Find out what people are looking for related to what your client offers, and then use those search phrases in the client's web content.
I'm really not sure why anyone would NOT put the relevant search phrase in web copy — especially the page title, description and headline — but it happens all the time. So Google has to guess what the page is about. Or ignore it. And all the other (competition's) pages that DO have the relevant information rise above your client in rankings. You can change that trend for your client.
These are just three ways you can make a meaningful difference to each client's website and bottom line. Talk to your prospective clients and ask if you can "audit" the website for issues like these, determining if:
The site is mobile-responsive,
The first few sentences on each page (headlines and subheads) are truly irresistible with a great, unique solution, and
The page title, description, and headline use the search phrases prospects type into Google to find what your client offers
This would be a fantastic starting point … and you can expand this to a bigger Site Audit, make sweeping improvements to the content, and develop ongoing work for yourself as the go-to expert.
Do you have any questions about how mobile is affecting web content and Google rankings? Share with us in the comments below so we can get you the answers.

The Professional Writers' Alliance
At last, a professional organization that caters to the needs of direct-response industry writers. Find out how membership can change the course of your career. Learn More »

Published: July 26, 2018