Why You Need a Website for Your Freelance Writing Business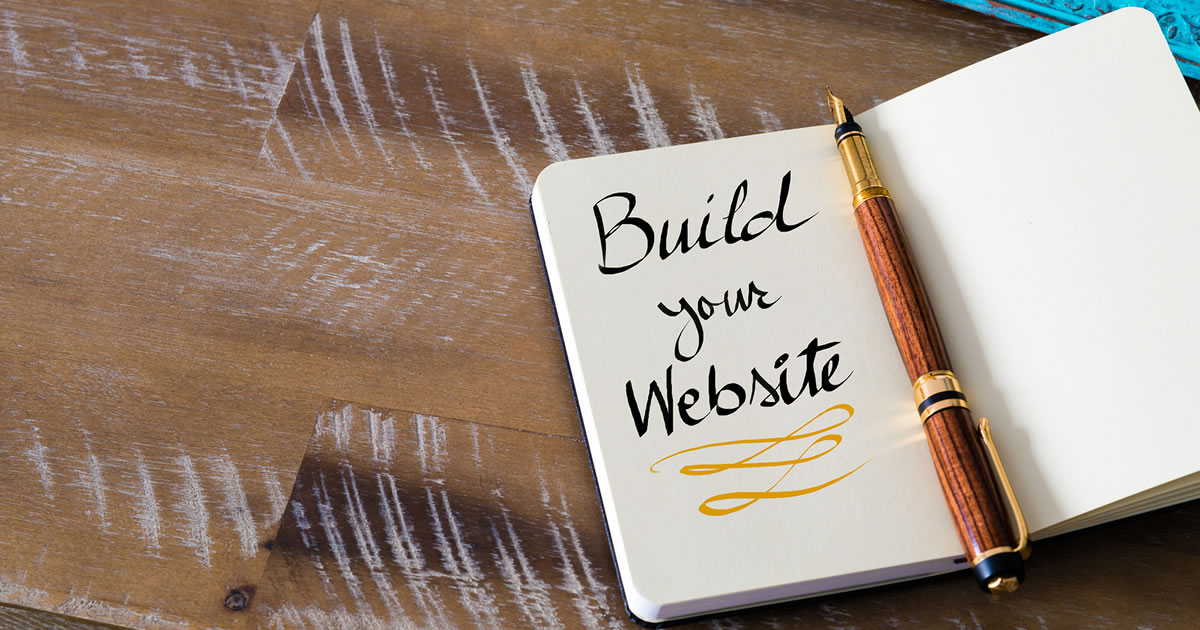 The second most common question members ask me is, "Do I really need a website?"
Shortly after asking that question, I find that many members then struggle with reasons it hasn't happened yet.
So, to help avoid that happening to you, I recently interviewed AWAI Member Jim Wright. He's been involved with encouraging and coaching other members on the importance of having your freelance writer's website.
But we didn't talk just about websites. Far from it. Jim gave a fascinating interview about his journey from professional musician to professional freelancer.
I think you'll enjoy hearing Jim in his own words …
Will Newman: Jim, please tell us a little about yourself, both in terms of your work background and personal things you like to do.
Jim Wright: I've been a professional musician most of my life until recently. I started as a teen 32 years ago playing in bands.
When I was 30, I went back to school and took electronics training for three years. Then I worked in high-tech for several years. When the bust happened, I backed into a job teaching electronics at the community college.
As for not work related? I loved walking on the Great Wall of China because my wife's from there.
Will: How did you get involved with freelance writing?
Jim: My earliest memory of writing goes back to elementary school in Québec City. Another student and I had written some stuff. The teacher liked it. So, the school had us go to different classes and read poems or stories we'd written.
In my teenage years, I submitted articles to the newspaper. I didn't get paid, but it was just cool to see yourself in print. But life always got in the way of writing.
Until AWAI.
Most people know exactly when they learned about AWAI. Not me. I don't know how my journey with them began.
However, either Nick Usborne's Money-Making Websites program or The Accelerated Program was the first program I concentrated on.
But then I kind of backed into writing for AWAI.
I was a Platinum Member of Wealthy Web Writer, headed up by Heather Robson. She'd do a monthly Member Update call. At the end of the calls, she'd say, "If you have an idea you'd like to pitch, by all means, let me know."
Oh, boy, did I have ideas. My finger would be hovering over the "Send" button. Then I'd chicken out.
I'd listen next month, and the same thing would happen. About the third time, I had an idea for a Wealthy Web Writer 3-Minute Guru segment. And I pulled my courage together and sent it. I was like, "Wow, that wasn't so horrible."
Next thing I know, I get an email from Heather saying, "Sounds great. Let's do it."
That piece led to another piece. And that led to two articles. After that, I became one of three Wealthy Web Writer Reality Bloggers, along with Christina Gillick and Marianne Foscarini. That lasted three years.
Then one day, talking with Heather at Bootcamp, she told me her Tech Corner Editor was leaving. She asked me if I'd be interested. I took it!
And as part of building my freelance business, over six years ago now, I took part in the Build Your Freelance Website in Four Days Webinar Series.
It's embarrassing to say, but I think we've all taken programs and not finished them. Or not even taken the wrapper off. But for some reason, I was motivated to complete this program. I didn't miss a lecture. I didn't miss a video. I didn't miss a step.
Even though I'm a technical person, this was WordPress. Brand-new for me. When I finished my website, I got such a boost of confidence.
I don't know how, possibly because my new website was one of the winners of the Build Your Freelance Website Challenge, but I got on Rebecca's radar and at some point, she asked me to teach the final day of that same program.
Imagine that! There I was, next to Rebecca. It was kind of surreal, but really cool. So, for the recent iterations of the program and for the live Webinar Series coming up, I teach the WordPress part.
Will: Can you tell us what it was like to build your own freelance website using WordPress?
Jim: These new technologies like WordPress can make it easier to build a website than in the past. They level the playing field.
The thing most instructive for me in the end — something I've applied to other things — is when you're thinking about doing something like start a new career, it can seem really terrifying. But once you cross that bridge a few times, you lose that fear. Of course, getting help can make something new a lot less terrifying too.
Will: Do you feel building your own website is a necessity or can people have successful freelance writing careers without one?
Jim: Not long ago, people would ask, "Do you have a website?"
But today, they ask, "What's your website link?" People assume you have one.
It's long ago passed from a 'nice-to-have' thing to a 'must-have' thing. If you're trying to put yourself out there as a freelancer, you need a website. Why? Because it's yours.
I don't think Facebook or YouTube are going away anytime soon. However, people have had their Facebook accounts shut down. People have had their YouTube channels shut down.
You don't have any control. You don't own what you post on Facebook. Facebook owns it. If you don't like YouTube using red play buttons and you want blue, you can't do that. It's their play button.
But if you have your own website, it's yours. You can use whatever design you want. You control the content.
Your freelance writer's website is so much more than a website. It's your "Director of First Impressions."
It's a showcase of your work. And that's really important for how prospective clients perceive you. When it comes to a quality website, it's more than the format, it's about the words and your message. Do they convey your value? Your site and your words need to sell you and your services. Those first impressions really are everything. They can actually influence how much a client expects to pay you!
From feedback I got from Build Your Freelance Website Webinar Series participants, I helped with the latest expansion of the Content Essentials Guide that comes with the program. The Guide shows you what you should say on your website to attract quality clients. No matter what niche you are in, the Guide has specific suggestions for what content will make the best first impression in that specialty.
I like helping people build their sites. You really need a good website. And I know that if I can do it, you can do it.
Will: So now you help clients build their websites?
Jim: Yes, I help my clients build and maintain their sites and then add on to their website content for them.
But, I also help AWAI Members in the exclusive Facebook Group that is part of the Build Your Freelance Website program.
One of the main things is to help people get unstuck. Tech issues have the power to stop people dead in their tracks, so in the program's Facebook Group, I answer questions and help them continue with their site. I'm happy to help solve their problems so they can get this done! It's all part of the Build Your Freelance Website experience and support that Rebecca envisioned when she created the program.
Will: Is there anything we haven't covered that you want to share with our members?
Jim: Yes. I can sum it up in one word:
DO!
People don't often know what is the best way to start.
Well, the best way to start is start. Do something. Write something.
At some point, you realize the only difference between you and people who're doing what you desire is they're doing it, and you're not. It's not any more complicated than that.
If you want to enjoy the writer's life, start being a writer. Today.
Have any questions about how you get started on building your website? Share with us in the comments below so we can help.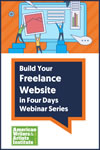 Build Your Freelance Website in Four Days
No matter what niche you're in, if you're a freelancer, you must have a website that showcases what you do. You can launch your own professional website in just 4 days. Experts show you every step. Learn More »

Published: July 31, 2018