Woulda. Shoulda. Coulda.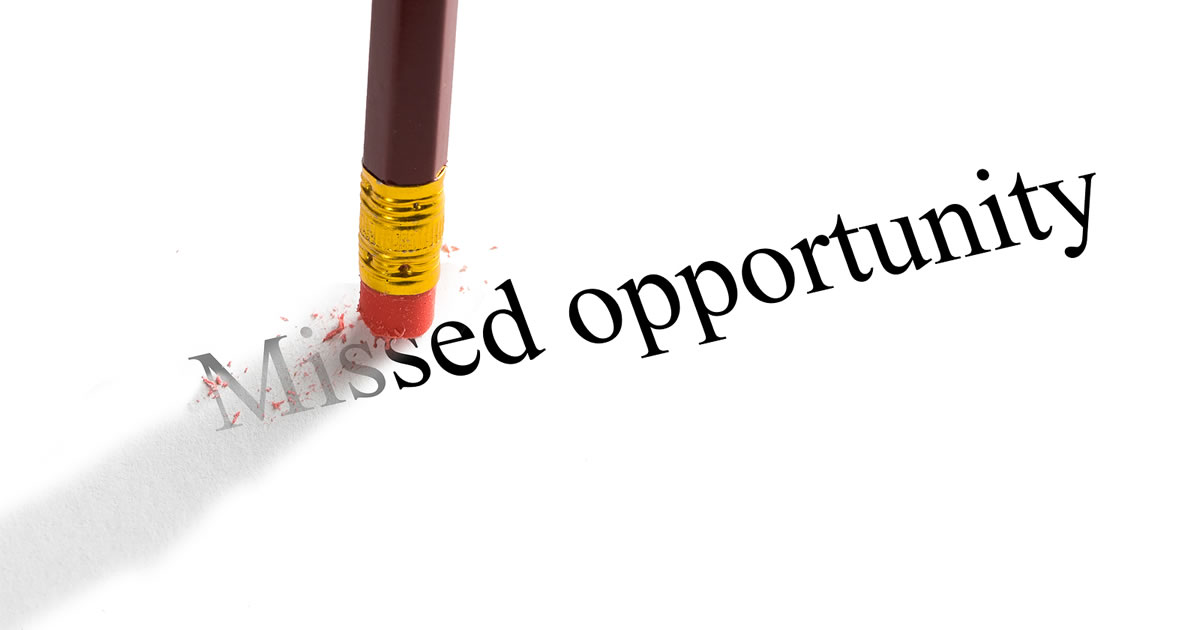 About 12 years ago, I thought I should write a book called Staying True. I didn't. In 2010, while watching The Today Show, I saw that Jenny Sanford, the former first lady of South Carolina, had just come out with her best-selling book, Staying True.
Coulda.
I waited eight years to propose to my wife, even though I knew she was the one. But, I just had to have everything in place first. If I only knew what I know now.
Woulda.
I waited two years to start my blog. Since its inception, I have touched many lives and gotten several clients. I lost two years of deep gratification.
Shoulda.
Fact is, we all have far too much WSC (woulda, shoulda, coulda) in our lives. Many studies have shown that one of the biggest and most common regrets among elders is that they did not take more risk.
I get it. Most of us are risk adverse. And, risk can be defined in varying ways and be perceived at varying levels.
In the examples I just shared with you, there were certain risks I associated with moving forward in each situation. In some cases, the risks were nothing but narratives in my head. In other cases, the risks were tangible and very real. But, in all cases, those associated risks stopped me in my tracks … at least for a certain amount of time.
In two of the examples, the cliché "No Risk, No Reward," actually became a reality. For the third, I simply have regret.
I am sharing this with you for a reason. What you are sitting on that needs a certain level of commitment and forward momentum? Something burning deep inside you that you know you want or even need to do, yet you sit idle instead?
And yes, I am talking about things that would contribute to your defined writer's life.
How about we change all of that right now with this little exercise?
First, I want you to pause for a moment and then jot down three things you have wanted and/or know you should do that would move you toward your writer's life but have not done anything yet.
No, seriously, pause and do it.
Now, I want you to type that list up and mail it to three people who hold special meaning to you. Perhaps people you love and respect and would not want to let down. And next to each item on your list, I want you to put when you are going to complete it. And you're going to ask the people on your list to check in with you on your progress.
Next, I want you to play a game of WAR with yourself. WAR stand for "What's at Risk." Draw two columns on a piece of paper. On the left write, "What's at Risk If I Do." And on the right write, "What's at Risk If I DON'T."
These three simple steps will go a long way to helping you take action.
You see, we don't create enough accountability "webs" in our lives. When I made the commitment to my wife that I was going to start a blog before my son's birthday three years ago, I started it. Why? Because I told my wife I was going to do it. And I didn't want to let her down (or hear her nagging me about not doing it).
What happens is we get so hung up on the risk involved with doing something that we become crippled in our thoughts and never fully explore what happens if we don't take action. If we did fully explore that, we would more than likely find there is much more at stake than a few dollars, sacrificed hours, or even our self-confidence.
What's at stake is WSC. Or, what I call, confessions in the ER. The emergency rooms are full of WSC. I don't want to minimize the weight of these thoughts. They are heavy. Regret is heavy. And the fear of the unknown is one of the heaviest things many of my clients carry with them.
Yet, we can eradicate regret and the unknown by taking action.
So, my message is this: Allow yourself to have more clarity and then take action, which is the key to fulfillment and happiness.
The unknown is a beast. I would much rather see you try to make your writer's life real than look back years later and say you shoulda taken that course or coulda pursued attending that event, etc. And even if you don't succeed right away, at least you'll have clarity because you tried. Much easier weight to bear.
Going back to the beginning of this piece. You'll notice that I used two examples with happy endings. I did this on purpose. I have found that most of the time when we act on our gut instincts and follow our passion, that itself leads to happy endings.
Think about it? How many times have you followed through on something, it worked out well, and you thought to yourself, "I should have done it sooner?"
No more woulda.
No more shoulda.
No more coulda.
Make your list. Send it out to those important people in your life.
And take note of what is at risk if you don't take action — and, if you do.
When you do all of this, you'll be staying true to your writer's life.
Do you have any questions about moving past the woulda, shoulda, coulda moments in your life? Please share with us in the comments below so we can help you move forward.

Wealthy Web Writer: The Writer's Roadmap to Making Money Online
With millions of websites and counting, the need for qualified web writers has never been higher. Get access to a growing resource designed to help web writers succeed. Learn More »

Published: July 27, 2018