A Four-Step Formula for Developing the Confidence You Need to Succeed as a Copywriter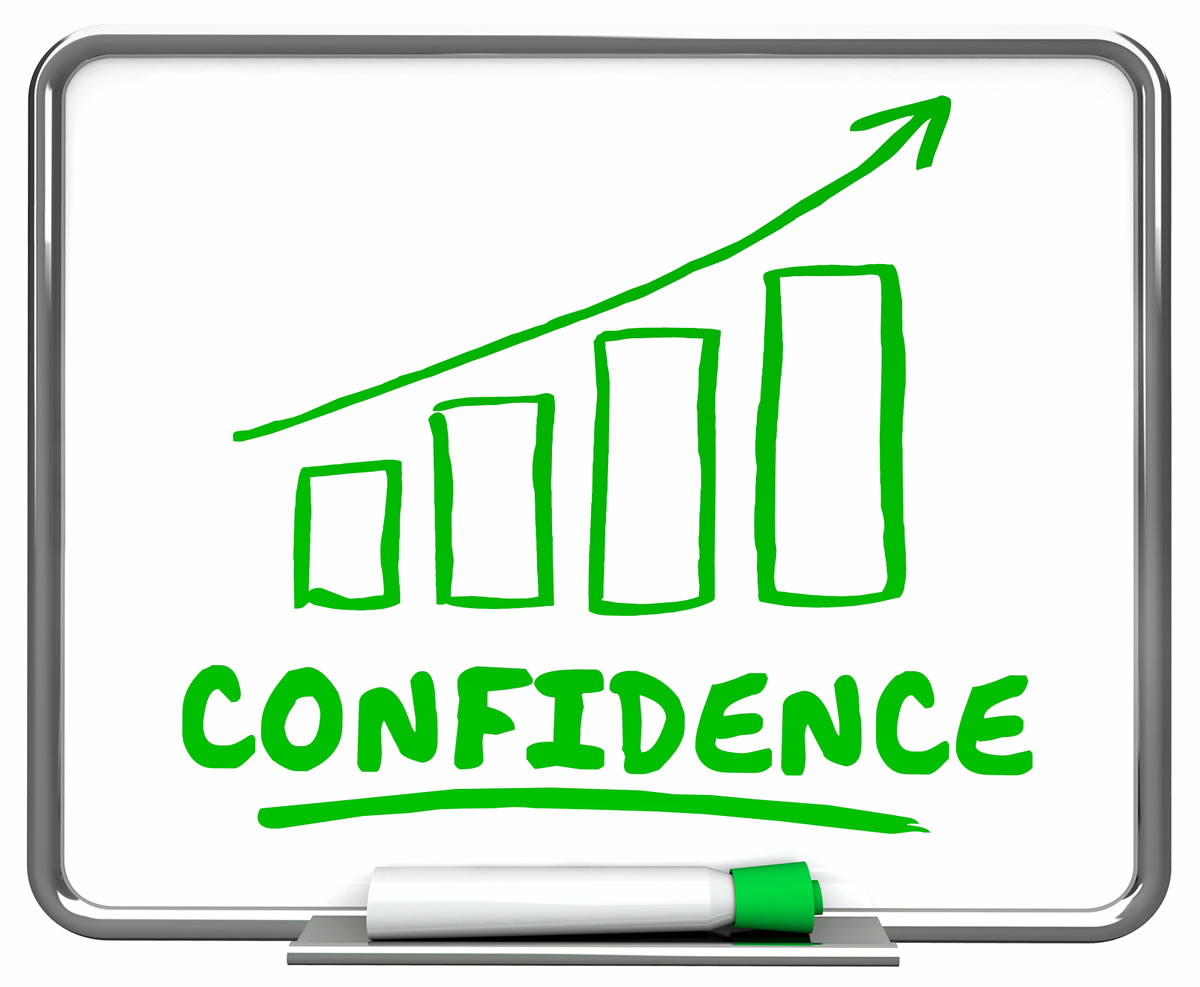 Hey, Ed Gandia here, B2B copywriter and business-building coach for writers and copywriters.
I want to talk to you about something important to your progress and success as a copywriter, but first, let me share this with you …
I'll never forget my first Bootcamp in 2003. It was the first pivotal moment in my copywriting career. An amazing opportunity to learn key skills from real practitioners, get invaluable feedback on my writing, and get clarity on where to take my business.
I know it's a big commitment. I remember being really nervous about the investment. My first kid hadn't even turned one. My wife had quit her job a year earlier to stay home. And I was under the gun as the sole provider.
But by the end of the four days, I was pumped and more committed than ever. I still remember that ride back to the airport. I just KNEW this was going to work for me. And I stepped up my commitment to making my dream of self-employment a reality.
That brings me to the topic of today's article. I want to talk with you about confidence and the role it plays in your success as a freelance copywriter.
You want to know what breaks my heart? Seeing smart, talented copywriters sell themselves short year after year. Playing small because they don't feel "ready" or "qualified."
You see it everywhere — and at all levels of experience. Aspiring copywriters with talent who don't start prospecting for clients because they don't feel "ready."
Or copywriters who've already done great work for decent clients … but don't feel "ready" to go after better clients and more challenging and lucrative assignments.
Or copywriters who've been freelancing for years but have been stuck at the same income level for as long as they can remember.
Why does this happen?
Because too often, copywriters lack the confidence to raise their fees … pitch retainer agreements … or offer to help their clients at a higher level.
So, yeah … across the board, this is a confidence issue.
And the way most copywriters deal with this issue is to sit and wait until their confidence improves.
"I need to get more experience. THEN I'll go after ABC Co."
"I need to go through that white paper training again before I start offering that service on my website or prospecting for white paper clients."
"I need to take one more course … go to one more conference … do some more thinking …"
Unfortunately, confidence doesn't just show up. It doesn't work that way. If you wait for the right confidence level before you step out of your comfort zone, you'll never grow.
So how do we develop the confidence we need to break the cycle of mediocrity?
Dan Sullivan, founder of Strategic Coach, offers the best solution I've ever found. He calls it "The Four C's."
They are Commitment, Courage, Capability, and Confidence.
First, you commit to a result. You set a goal or a milestone that's specific, tangible, and time-bound.
For example:
I'm going to grow my income by $10,000 this year.
I'm going to secure a client retainer agreement by November 30.
I'm going to land my first client by January 31.
Second, you muster up whatever courage you have to take the first step toward that goal. That step should be a clear action item.
For example:
I'm going to raise my fee on X by 20% for the next prospect.
I'm going to bring up the retainer idea during my next call with Lauren.
I'm going to send 5 warm emails to prospects by Friday.
Once you take that first courageous step, you'll develop the capabilities you need to start making incremental improvement.
In other words, you'll learn and grow as you act.
By practicing the act of quoting a higher number on the next opportunity, you'll get better at quoting bigger numbers confidently.
By bringing up the retainer idea, you'll kick-start a conversation on the topic. You'll uncover needs and opportunities you may not have realized before.
By sending those warm emails, you'll finally learn how to write them well. And you'll start developing an efficient process for getting that done.
Finally, when you achieve your result, you'll get the confidence you were searching for. It may not happen on the first attempt. But it will happen.
When I was starting out, a friend of mine referred me to her boss, a VP of marketing for a midsize software company. She even arranged an in-person meeting for us.
Gulp! That referral was way out of my league. I'd yet to land a client, barely finished AWAI's Accelerated Program for Six-Figure Copywriting. I had zero idea how to handle a conversation with a copywriting prospect.
But I showed up, sweaty armpits and all. I did my best, gave him a folder with some writing samples I'd created myself or done for free for two very small businesses.
After flipping through my folder, I thought for sure the guy would turn me down. I couldn't wait to get out of there.
But he hired me on the spot. Couldn't believe it! Turns out, it was a right-place-at-the-right-time situation. He needed some brochures written, and he probably didn't have the time or energy to look for someone else. So he gave me a shot.
Some would say it was luck. But I like to think that it was the Four C's in action. And it all started with that first C — the full commitment to get this business up and running and generating income by a certain date.
To recap, you need to commit to go full bore here. That's where it starts. Then you muster up whatever courage you can. Which helps you develop a higher level of capability. Which, in turn, generates the result you wanted … giving you the confidence you so desperately wanted to begin with.
Stop waiting for the confidence to show up at your doorstep. Confidence is not a prerequisite for action. Instead, confidence is the indirect by-product of doing the things you're too scared to do.
And doing them anyway, one small step at a time … by using whatever bit of courage you can muster up today.
Start this process now, don't wait. You'll be one step closer to breaking the cycle that's keeping you stuck.
Do you have any questions about Ed's four-step process for building confidence? Please share with us in the comments below so we can help.
Ed Gandia is a successful freelance B2B copywriter and business-building coach. He helps B2B copywriters launch their business, land better clients, and earn more in less time.

The Professional Writers' Alliance
At last, a professional organization that caters to the needs of direct-response industry writers. Find out how membership can change the course of your career. Learn More »

Published: August 27, 2018