4 Business-Building Tips You Can Borrow From a $63-Million Publishing Empire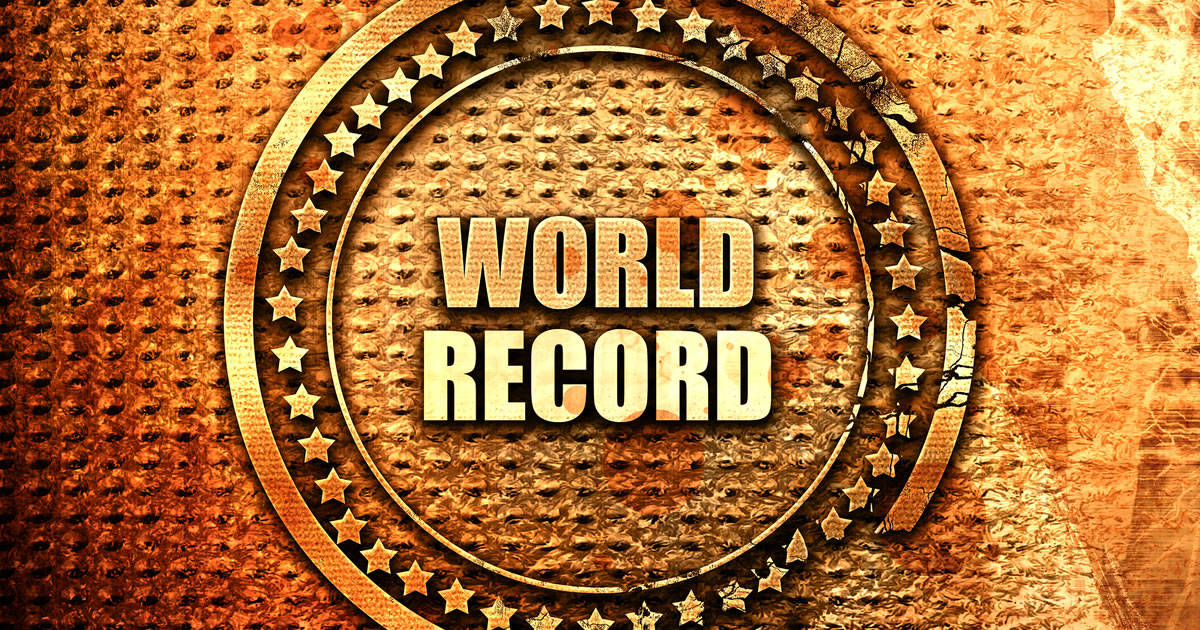 What does a bird, a pint of beer, and a top-selling book have in common?
Sounds like the start of a joke, but the answer is the true-life story of how one man turned a simple idea into a well-known and very successful $63-million publishing business.
It all started on November 10, 1950, when Sir Hugh Beaver, the managing director of Guinness Breweries was on a shooting party with friends in Ireland.
The group was hunting a certain type of bird, known as a golden Dover that has an s-shaped band of color that runs down along the neck to its tail.
When it was Beaver's turn to take a shot, he missed the bird completely. He blamed his missed shot on the bird's speed.
Over a few pints of beer later that evening, the group of friends got into a rather long and lengthy argument whether the Dover was one of Ireland's fastest-flying gaming birds.
Wanting to prove he was right, Beaver spent the rest of the evening searching through several reference books for confirmation of just how fast the Dover could fly.
He couldn't find anything to collaborate his assertion that the Dover was indeed Ireland's fastest bird. And it was the "not knowing" that sparked Beaver's idea to write a book made up of an entire collection of world records.
But putting together the kind of book he had in mind would need a special type of writer, someone with experience researching facts. So he hired twin brothers Norris and Ross McWhirter, who owned a fact-finding agency in London that specialized in sports reporting.
In 1954, one thousand copies of the first The Guinness Book of Records were published and given away. The book was an instant hit and pubs everywhere were requesting additional copies.
The next year, the Guinness Company created a new business unit that was responsible for publishing annual editions of the Book of Records.
Since then, Guinness World Records (as it is known now) has sold more than 134 million books in more than 100 countries. The publishing unit stayed part of Guinness until 2001, when it was sold for $63 million to Gullane Entertainment.
A few years later, Canadian tycoon Jim Pattison (who already owned Ripley's Believe It or Not) bought Guinness World Records for undisclosed sum. The new owner is expanding on the Guinness Records concept by creating theme parks, with one already opened in Tennessee.
The park has several exhibits, cool games, and interactive videos, and even offers visitors a chance to create their own "World Record" challenges.
While Guinness World Records is in the business of showcasing records broken by others, it also achieved a record of its own: The most copyrighted book in the world.
And now, Dear Copywriter, we come to the part where I explain what drinking beer and setting world records has to do with you. It's simple. Hidden in this story are four key takeaways you can use to create a successful freelance writing business.
Business-Building Takeaway #1: Be a problem solver. Sir Hugh Beaver didn't create Guinness Book of Records just to find the answer to his own question.
He figured similar arguments were taking place in pubs across Ireland and ending the same way, with no decisive answer. The easiest way to solve that problem was with his book of records.
Your client needs help solving similar challenges too, which can range from generating more leads to converting those leads into paid customers.
Using your copywriting skills, you can help them solve those kinds of specific writing problems. And once you solve one problem, they'll likely ask your help with other pressing writing situations.
Business-Building Takeaway #2: Be an idea person. As a well-trained copywriter, you know the backbone of every winning sales letter is a strong, emotionally compelling idea.
You don't have to rely on (and shouldn't) your client to generate those ideas. Make it a habit to offer up new ideas to your client when brainstorming concepts for sales letters.
Your client will appreciate you taking the initiative to come up with new ideas and concepts.
Sir Hugh Beaver knew his book of records idea was different enough to generate publicity for Guinness, which is why he wasted no time getting it written.
Business-Building Takeaway #3: Find your niche. While you can't solve all of the world's problems, you can zero in on a niche.
When Sir Hugh Beaver first created the Guinness Book of Records, it was for the industry he knew inside and out: Beer.
When you select a niche, you become the expert in that area. It's what you eat, sleep, and drink.
Think of it like this: Clients don't want to work with someone who "kinda" knows, they want the person who does know. They want an expert.
Business-Building Takeaway #4: Create value. Sir Hugh Beaver didn't write the book himself, instead he hired writers who could get the job done.
What he was really hiring was a writer with value, which is why he chose the twin brothers for the project. They had already proven their knowledge and experience with this kind of specialized project.
When you show a client the value you offer, whether it's increasing sales, bringing in more leads, or getting the project done on time, they'll want to hire you.
So don't wait another day or waste another minute getting your freelance business off the ground. Just follow these four simple steps.
And while I can't promise you'll make it into the Guinness World Records as the world's top copywriter, I can tell you that these four steps will go a long way in helping you establish your freelance writing business.

The Professional Writers' Alliance
At last, a professional organization that caters to the needs of direct-response industry writers. Find out how membership can change the course of your career. Learn More »

Published: August 27, 2018