How Writers Can Save Time and Earn More Money … Specialize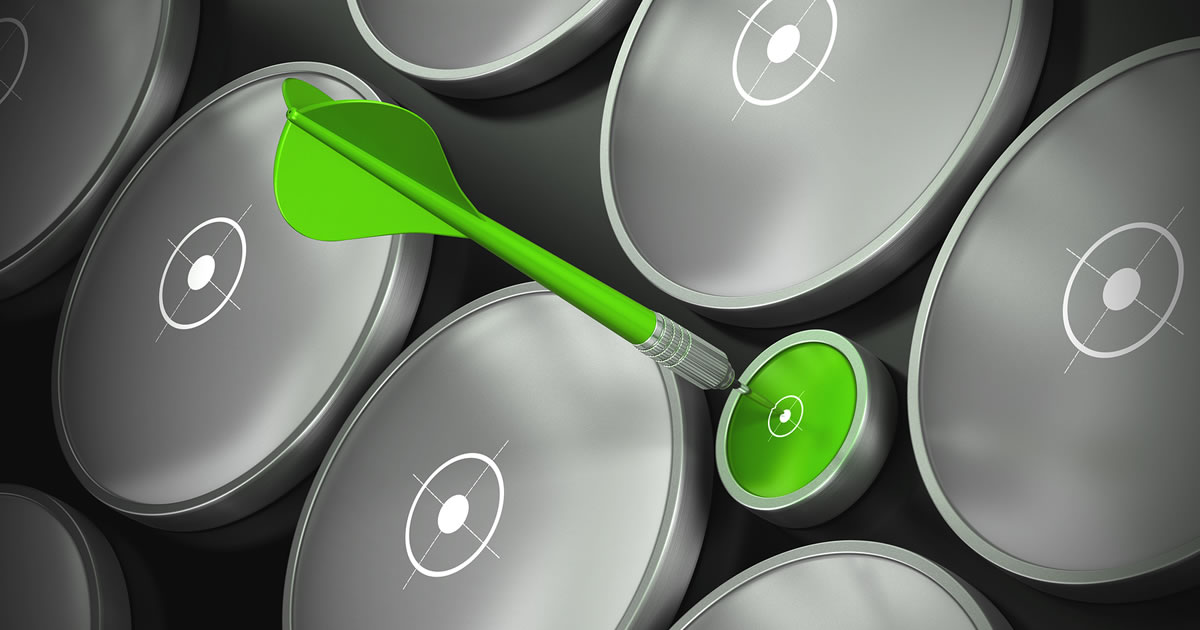 I've been a professional writer for almost 40 years — but I've never seen anything like the massive opportunity for writers called "content marketing."
And today, I want to share a key idea on how you can better target, land, and keep Business-to-Business (B2B) clients who need this type of content.
Here it is: Focus. Find your niche. Specialize.
That will pay off for you in at least four ways:
Specializing helps busy prospects remember you.
Anyone who hires writers is super-busy, with too much to do and too much to remember. When you approach them as an "all-purpose copywriter," your name will not stick in their minds.

But, if you approach them as a specialist who already knows their business, you'll get their attention. And they'll more likely remember you.

Specializing gives you instant credibility.
To break into writing content, play your best card: the trade you've been working in. Even without many samples, knowing the business is a powerful introduction. That tells your prospect he doesn't have to waste valuable time explaining the basics.
Specializing cuts the learning curve.
With a specialty, you already know the jargon, the issues, and the trends. You can interview sources intelligently. You can write informed content. And you won't have to spend days learning the basics of a whole new business.
Specializing earns you more.
By getting the attention of prospects and skipping any learning curve, you can close sales and start earning faster. That generates more dollars per hour. Who doesn't want that?
Now that you've heard the benefits of specializing, how do you do it? Well, I believe there are three basic ways to focus:
1. Vertically, by writing for a certain sector.
In my case, I focus on enterprise tech, because I worked in it full-time before going independent. AWAI has lots of resources on how to find the best niche for you, based on your education, work experience, dreams, and passions.
2. Horizontally, by writing a certain type of document.
I mainly write white papers, because these are challenging projects where I can really make a difference.
But there are lots of things you can focus on, including these 12 popular types of content:
blog posts
case studies
e-books
e-newsletters
infographics
placed articles
press releases
slide decks
speeches
video scripts
websites
white papers
To help you find out more and get earning quickly, I cover all 12 of these in my AWAI program, Crash Course in B2B Content.
But here, let me share a tactic that can make a huge difference in your copy income. To earn steady, predictable fees, look for a client who can offer repeat business.
For example, you could focus on these four types of content that naturally recur:
Blog posts: Most B2B marketing execs want two or three new posts every week. But who's going to write them? If you like doing blogs, offer to develop regular posts for a sweet annual contract.
Case studies: I'm seldom asked to write just one case study. More often, a client wants a pack of four, six, or 12. If you write case studies, look for medium-sized companies, or those with multiple divisions using these documents.
E-newsletters: By definition, a newsletter appears on schedule, once or twice a month, or at least every quarter. And most B2B e-newsletters are prepared on an annual contract. Presto! One deal turns into 12 pieces of business, or more.
Press releases: These may not be glamorous, but most B2B companies still use them. They can be assigned singly or in packs, when a writer builds a press kit out of half a dozen releases. And at $250 to $500 a pop, those fees add up.
3. Both, by writing a certain type of document for a certain sector.
My "sweet spot" where I get the best results is writing white papers for enterprise tech.
See how you can focus vertically, horizontally, or both? And I urge you to do this, today … and get started writing B2B content now, while the opportunity is massive.
One Final Tip about Finding Clients and Specializing
There's one more related question I'm often asked by copywriters who want to start writing B2B content:
"How do I convince my clients to use white papers (or case studies, or video, or whatever)?"
My answer: "Don't bother. Don't waste your time trying to persuade a client to use some form of content they're not sure will work for them."
Why not? Well, that eats up time and energy you could put toward a paying project.
Also, any client testing a new format may be unsure how to execute or promote that content. And the naysayers may be watching like vultures, ready to declare it a bust.
Who needs the headaches?
Don't try to sell anyone on the merits of any particular form of content. Tell them what you do, tell them you're ready when they are, and move on.
With over 5 million companies in the U.S. and 93% of them doing content marketing, there are many other fish in the sea.
Instead, pitch the type of content you want to write to companies that already use that format. How can you tell? Just check the company website to see what kinds of content they already publish.
For example, suppose you want to write case studies. Look for an area of the company website called "Customers" or "Success Stories" or "Resources." Or search the whole site for "case studies" or "customer stories."
If you can't find any case studies, strike this prospect off your list for that type of project.
If you find many case studies of high quality, great! That means this prospect knows what goes into a good case study and is willing to pay for it. They likely have a strong case-study writer on their team today. But you can be ready to fill in, if they ever need help.
If you find case studies of so-so quality, propose how you would strengthen them in the future. You might even take one and do a quick rewrite with a more effective structure and more engaging style. Make it read like a magazine feature, with a compelling lead and a clear before-and-after comparison with tangible metrics.
If you find only a few case studies, far fewer than their competitors have, that could mean they appreciate this format, but have no one to produce it. Why not propose that you help them catch up?
You can use the same basic approach to size up any prospect for any type of B2B content. And remember: You'll get better results if you sink your hook where the fish are biting. And there are plenty of companies biting these days!
Editorial Note: For details and roadmaps about breaking into the B2B market, getting the skills, and landing clients, check out B2B Writing Success …
You'll have access to everything you need to start making money as a B2B copywriter, and a community of writers and experts to help you every step of the way.
>> Go here now to get started.
Do you have any questions about how you can get started writing content for B2B? Share your comments below.

B2B Writing Success: The Complete Guide to Making More Money as a Top B2B Writer
The business-to-business industry is desperate for trained, professional writers. Learn to write solid B2B copy, land more clients, and be constantly in demand. For beginning and advanced writers. Learn More »

Published: August 23, 2018