Get a Jump on the Rising Income Opportunities in Our Storied World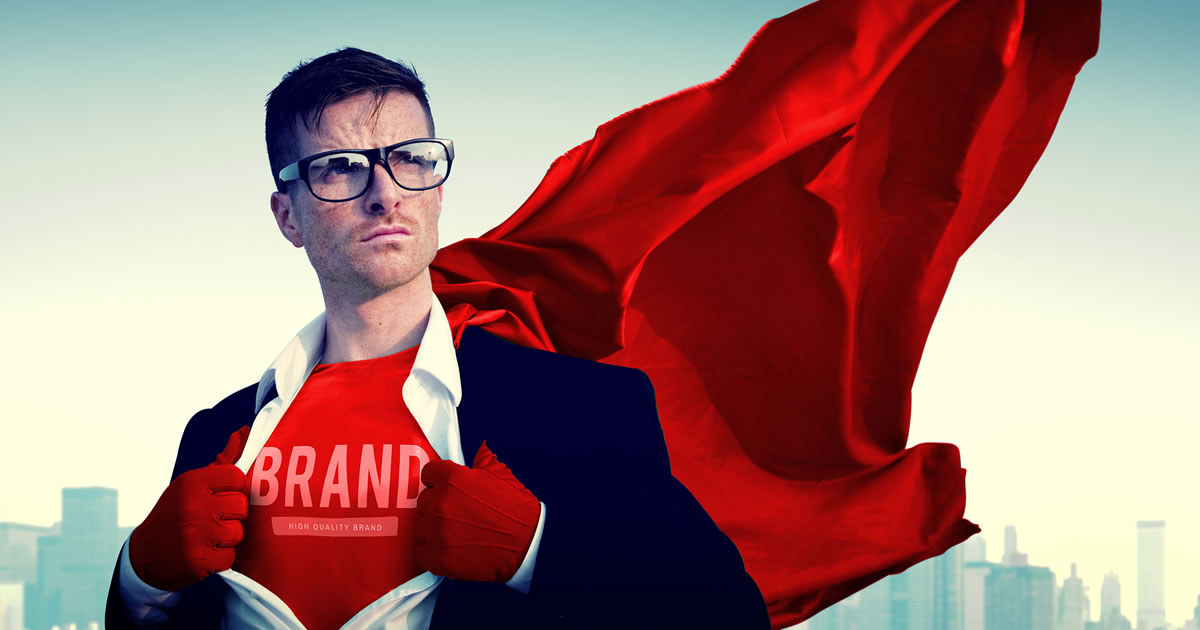 It's riveting to realize just how much power writers are gaining in this current world of ours.
I can even imagine a day where the concept of big ad executives dripping with money and influence is replaced by writers who battled for and won top authority in the realms of marketing and communication.
In many ways … that's already happening.
Take the concept of branding, for example. I know I'm not the only writer whose eyes glaze over when that topic comes up.
It's relevant to writers like us, sure. And branding absolutely holds power in the world of marketing and advertising.
In a nutshell, it's the art of establishing a unique identity for a business. The way companies differentiate themselves from the competition. The knack for creating an image or tagline that immediately brings a certain business to mind, whether or not it communicates a benefit.
We've all seen this in practice. It's why Starbuck's green mermaid makes us all think about coffee. It's why a glimpse of Amazon's orange "A" with the arrow makes our fingers twitch to jump online and shop. And why McDonald's golden arches are recognized throughout the world.
So there's power in branding something to get noticed, if it's done right.
But the orators who love to lecture on the how-to behind branding usually lose me with phrases like "competitive differentiation" and "perception funnels."
Which is why I've always steered clear of offering branding services — as have many copywriters I know.
We go for the story instead. And we get paid extraordinary amounts to find and write those stories for every type of company under the sun, from massive corporations to one-on-one service providers.
And as it turns out, our quiet approach to finding storied connections between prospects and the businesses that serve them is rapidly replacing the bold, louder tactics of billboards in Times Square and glossy magazine fold-outs.
No one explains this shift better than Andrew Davis, whom I recently interviewed for the August issue of Barefoot Writer — AND who happens to be this year's Bootcamp Keynote Speaker.
Andrew certainly knows how to connect to people through stories. One hour on the phone with him and I felt like we'd been friends for ages … like I could simultaneously solicit profound life advice and ask him to dog-sit for me on weekends.
His approach to branding changes all the rules. Or as he calls it, "brandscaping" (he's authored a terrific book by the same name).
As Andrew puts it, raising awareness for a brand through pricey advertising is fleeting. Not memorable.
But creating demand for products or services through stories is lasting.
Because — as we writers know more than anybody — we humans are hardwired for stories. We love to connect. And great content, especially framed in a story, is quickly becoming an asset rather than an expense, as Andrew says.
For companies, that means content that connects with prospects is more vital than ever. For us in the paid writing world, it means an avalanche of high-profile, high-power, high-pay writing opportunities.
And not only do more companies than ever need writers to compose that great content … Many need guidance on what that content should be and how to go about framing it.
So when you reach out to clients about writing projects, reinforce the importance of telling stories. Look within your chosen niche for the companies that are doing it right. For example:
Airbnb is winning in the hospitality industry. Instead of pummeling you with stories about the company, they focus on getting customers to tell their stories.
Jewelry brand Dannijo grew to include a celebrity-filled fan base thanks to the way its two creators, sisters Danielle and Jodie, include themselves in the stories behind creating their products and adventuring through life.
Burt's Bees, which has become a leader in the natural body care realm, tells its stories throughout its social media accounts and website.
For more insight from Andrew Davis on this new era in storytelling, plus multiple other tips on getting your writer's life up and running, click here now to read the August issue of Barefoot Writer magazine.
And if you're not yet a member of the Barefoot Writer Club, click here to join us. We'll help you develop your own story of writing success … looking forward to welcoming you!
Do you have any questions about storytelling and building your brand? Share with us in the comments below so we can point you toward some resources.

The Professional Writers' Alliance
At last, a professional organization that caters to the needs of direct-response industry writers. Find out how membership can change the course of your career. Learn More »

Published: August 31, 2018