Add Value to Your Client's Bottom Line — and Yours — with Upsells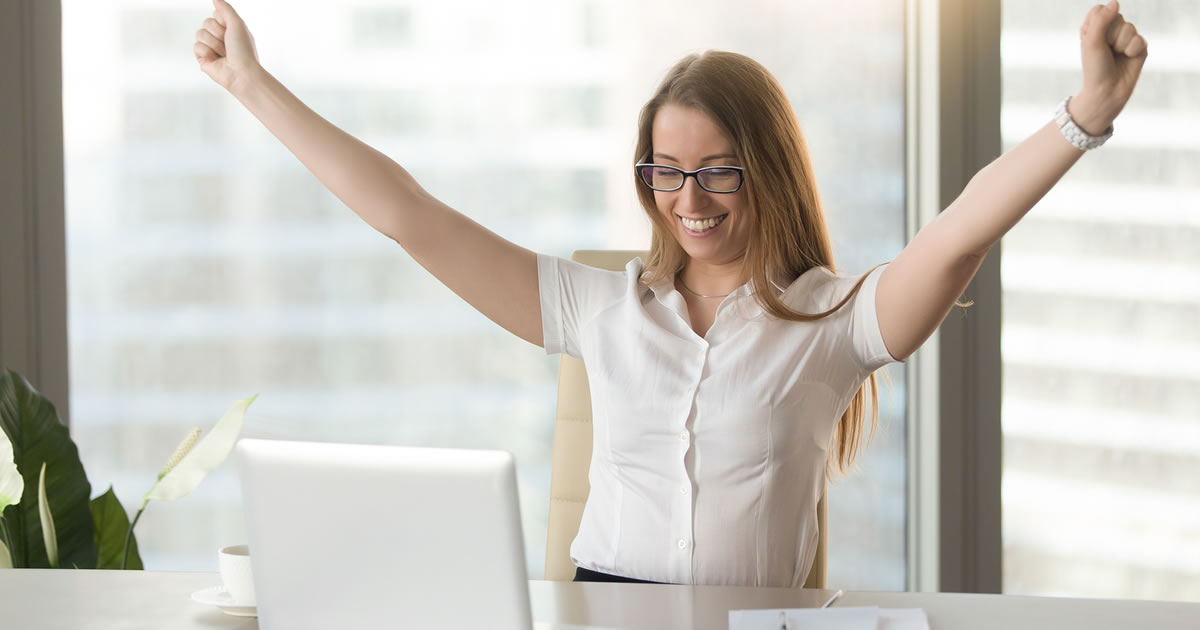 Do you want to earn more each month, but don't have the time to find new clients? Or, maybe you want to increase your fees with the clients you already have, but are afraid to ask for more money.
You're not alone. As writers, many of us find the "business" side of copywriting a little overwhelming at times. We'd rather spend time writing and researching than looking for new clients.
The good news is there's a low-stress way to increase your fees and help your current clients!
When a client hires you, it's often because they realize something isn't working, and they're hoping you can help them. But, they don't really know everything about what you can do. They ask for a small project, because they think that's all they need.
However, you know marketing doesn't exist in a vacuum. If a client needs a new ad, they might also need a new landing page. If your client wants to create a blog, they also need to create social media posts to promote their blog.
But, what if they don't know that? Your work won't deliver the results it could, and your client may end up disappointed.
Avoid this by giving your client the help they don't know they need!
You'll add value by helping your client's marketing efforts perform better … and your own bottom line will grow, too. All you need to do to make this happen is suggest an upsell as part of your project proposal.
What Is an Upsell?
An upsell is an add-on, usually for a small increase in price. It builds on the project you're already creating and uses most of the same background information.
This is a great chance for you to break into new project types and slowly grow your business. Want to try a Facebook ad but haven't done one before? Offer to help your client with a new ad pointing to the landing page you just finished creating for them.
You already:
Know the details about the product
Did the research on the topic
Know about the audience and what they want
You have everything you need to write the ad … and you can give your client a discount because of the overlap. Plus, you get to try a new project type without searching for a new client or project.
When to Ask
There are two ideal times to offer an upsell.
Waiting on the "Price"
When a client is interested in hiring you for a project and waiting to hear from you on "the price," you can include upsell possibilities in your proposal. When you send the proposal — don't send just one price for them. Send them three prices — one for the original project and two upsell options. You never know, they may pick the most expensive one. My clients always have!
After You Finish a Project
When you deliver a project your client is happy with, they have good feelings toward you. You've shown you understand their goals, audience, and product. Instead of sending the invoice and calling it a day, offer them an additional value or a way to make the project you've just finished "work harder."
Think back on the initial project conversation you had with your client. They might have contacted you for something specific — like a blog post. The client isn't just looking for a blog, though. They want to raise awareness of their product. You can help your client by offering a valuable upsell related to their goal, like a series of social media posts.
Options to Offer
There are numerous upsells you can offer. Start with projects that are easy and simple to complete.
Content Marketing
Content marketing is here to stay. With more and more changes occurring in how marketers are allowed to contact people, many companies are seeing the value in creating useful and persuasive content.
You want your clients to get the most out of their blog. After all, if you just post a blog and hope for traffic, you'll be waiting a while, even if you optimize the post for SEO.
Offer your upsells as packages and give each package a name. When you name your services, they seem like a product and worth more investment.
Your upsells need to give extra value without giving you a lot of extra work. Creating a landing page for something and then saying you'll create a white paper is not an upsell. It's a whole new project.
Ask yourself, "What will take a little extra time but use most of the content and research I already have?"
For content marketing, offer an email blast and/or social media updates. You give your client a way to promote the blog to their list and to strangers. Most companies post a generic message like, "Read our new post!" … which won't drive a lot of traffic. You can offer to write a unique message and a promotion to their list.
You expand the projects you've worked on, expand your portfolio, and increase your rate. Your client has some of the work promoting their new content done and they don't have to think of ways to use the content, because you're telling them how and you help them raise awareness. It's a win-win for everyone.
Email Marketing
When you create a new download — such as a case study, white paper, or lead magnet — you can offer to create an email series to promote it. This could be a single email to promote the new content to their current list or a follow-up sequence to increase engagement after a download for new subscribers.
You can demonstrate the value by showing how this will help the content perform better. This is an opportunity for you to get projects in the future updating the emails. This creates a long-term partnership with the client.
Mini-Funnels
Mini-funnels can help you make the transition from a simple order-taker to a valued strategist. Instead of just creating a new lead magnet, offer to create an entire funnel to increase your client's leads. You might create an ad promoting the new download, a landing page, the download itself and an email series promoting the next steps after people sign up.
When you explain how each step will help your client, you'll find they're often eager to test it out. Many clients don't realize when the project they're hiring you for will perform better with other components. You'll give your client valuable advice and expertise by talking to them about what's possible and what's recommended. This also builds your authority with your client.
Upsells are a great way to expand an existing business relationship, help new clients understand your many skills, earn more money per project, and build your portfolio quickly. The next time someone contacts you for a "single" project, consider offering them an upsell in your proposal.
This article, Add Value to Your Client's Bottom Line — and Yours — with Upsells, was originally published by Wealthy Web Writer.

The Professional Writers' Alliance
At last, a professional organization that caters to the needs of direct-response industry writers. Find out how membership can change the course of your career. Learn More »

Published: August 1, 2018